Nicole Kidman Cast In 'Destroyer' Before 'Big Little Lies' Season 2 Renewal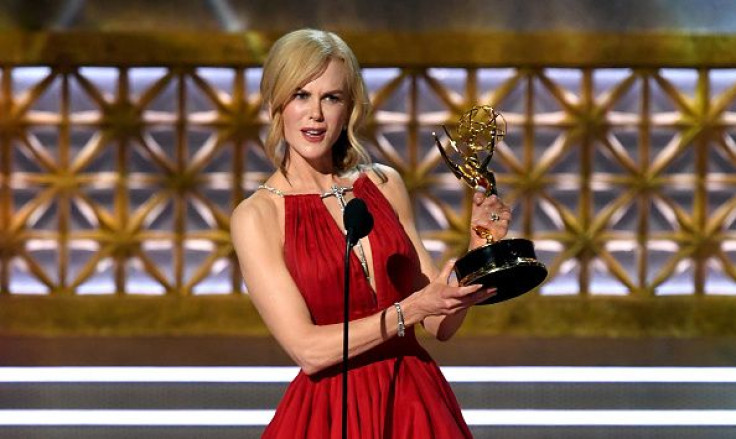 Nicole Kidman just landed a role in Karyn Kusama's cop thriller, "Destroyer."
According to Entertainment Weekly, the Emmy winner will play the lead role in the project. "Destroyer" will follow the life of a hardened cop who infiltrated a cult-like gang during an undercover mission several years ago. In present time, the gang re-emerges, forcing the adversaries to face off against each other.
In March, Kusama spoke with The Guardian about "Destroyer" and described it as a "personal epic – a beautiful character study of an incredible female that we haven't seen in this genre before. The script for "Destroyer" was written by Phil Hay and Matt Manfredi. The two writers will also be producing the film.
Meanwhile, Kidman earned her first Emmy win last month for her role in the HBO limited series, "Big Little Lies." The actress brought to life a character named Celeste from the novel written by Liane Moriarty. Prior to her big win, Kidman opened up about the possible second season for "Big Little Lies."
In July, the actress spoke with Entertainment Tonight and said that there are a lot of ideas being thrown around for "Big Little Lies" Season 2. "But right now, it's very up in the air, unfortunately, but that's just what it is," she said. But after "Big Little Lies" bagged multiple awards in the Emmys, there are speculations that Season 2 will soon be a go.
During another interview with The Hollywood Reporter, Kidman shared what she wants to happen to Celeste if Season 2 will be confirmed.
"I would like to see her heal, of course. But there's the idealized version and then there's the truthful version. Her life had an enormous amount of truth in it even though it was wrapped in a very sort of, I suppose, sugary, frosty kind of presentation. When you dig underneath that, the truth is what's the compelling and scary at times – sort of rigorously honest. I would hope that that's the way we could continue to take it," she said.
In the series, Celeste was physically, mentally and verbally abused by her husband, Perry (Alexander Skarsgard). After years of dealing her ill fate, Celeste finally freed herself from Perry when Bonnie (Zoe Kravitz) pushed him down the stairs and killed him.
© Copyright IBTimes 2023. All rights reserved.