Nicole Kidman Compares Wigs To Kids And Abruptly Ends Awkward Interview
Nicole Kidman clearly values her wigs because she even compared them to her children in a recent interview, which she abruptly ended while evading the question on which wig is her favorite.
Earlier this week, the Hollywood actress did a phone interview on Australian breakfast radio show "Kyle and Jackie O Show." During the interview, Keith Urban's wife talked about her movie, "Destroyer," in which she can be seen donning a dark, short hairdo.
Since Kidman was obviously wearing a wig for the film, host Jackie O Henderson touched the subject on the actress' different wigs throughout her career. She pointed out that the "Big Little Lies" star previously made some online buzz after refusing to answer a question about her favorite wig during the Toronto Film Festival last year.
Henderson then asked the same question to Nicole since they were already talking about it. However, the actress coyly ditched the question by saying that she's using her natural hair at the time, so it's probably her favorite.
Kidman admitted that it's hard for her to answer the question because for her, it's like asking who was her favorite child among her four kids. She added that it's really an inquiry that she couldn't answer.
The ginger beauty then surprised the radio show host when she abruptly ended the phone interview after saying, "Anyway, I've got to go, because they're waiting at the other radio station, which I better not say on your show."
To listen to the awkward interview, click here.
Obviously, Kidman's move left Henderson and co-host Kyle Sandilands shocked. But it was revealed later on that Nicole made a mistake since she thought that it was not Jackie who was interviewing her but a producer, according to Channel 24.
After playing back the awkward interview, Henderson clarified that Kidman mistook her for someone else. "She thought it was some other person interviewing her … Her people placed a call and said, 'Why did you use a producer and not Jackie to do the interview?'" she said.
Meanwhile, Kidman was spotted in New York City early this week with young actor Noah Jupe. The two stars were apparently filming some scenes for their upcoming HBO series, "The Undoing," in which they play an on-screen mother and son.
According to Deadline, the show is going to focus on Kidman's character, a successful therapist named Grace Sachs, who has a devoted husband (Hugh Grant) and a son (Jupe) who attends an elite private school. Grace is said to be in the process of releasing her first book when terrible things and shocking revelations come to her family.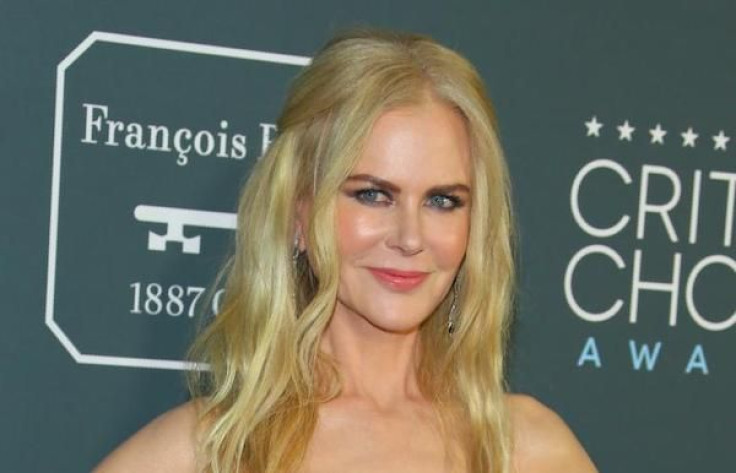 © Copyright IBTimes 2023. All rights reserved.