Nicole Kidman, Keith Urban Divorcing After 13 Years of Marriage? Truth Revealed
Are Nicole Kidman and Keith Urban putting an end to their almost 13 years of marriage? This is what a tabloid report claims. The couple are reportedly divorcing over "jealousy" and "control" issues.
Celebrity gossip magazine In Touch Weekly published a report claiming that Kidman and Urban are divorcing because they have been locking horns and constantly bickering out of jealousy. The report also claimed that the two Hollywood stars tried to save their marriage by retreating in Vermont for marriage counseling but their efforts were futile.
The claim that Nicole and Keith are separating was actually made a year ago by an unnamed and seemingly made-up source. The report also lacks specific information on why the "Big Little Lies" actress was jealous and it gave a vague reason on why the couple was experiencing "control" issues. The source alleged that the celebrity couple were quarrelling over where they should permanently live.
Gossip Cop has revisited the shocking report on Thursday to point out that none of the claims made by the tabloid's source were true. The big proof to this is the fact that Kidman and Urban are still together. When the fact-checking outlet reached out to Nicole's rep, the latter assured that the report was a complete "fabrication" because the Academy Award-winning star and the musician are not divorcing.
Nicole and Keith's almost 13-year marriage has been plagued with countless tabloid reports, claiming that there's trouble in paradise for the two. The latest of which came from Woman's Day Australia, which ran a story earlier this week, saying that Kidman is jealous and mad because Keith is getting too close with singer Julia Michaels.
According to the magazine's insider, Urban has been "lapping up" Michaels' flirty advances when they are on tour. Julia is said to be one of the opening acts on Keith's Graffiti U World Tour, and so the two have purportedly gotten really close while on the road.
However, even this report was also debunked by Gossip Cop. Michaels is no longer part of Urban's tour because she was only tapped to be part of the Australian leg of the concert tour, which ended last month. Urban is already busy with his European tour with opening acts Brett Eldredge, Drake White, Cam and Chase Rice.
It's also worth noting that Kidman is actually joining Urban's tour for moral support. The couple also seems to be doing just fine. Urban even revealed recently that his wife loves his song "Gemini" even though it describes the actress as "a maniac in the bed."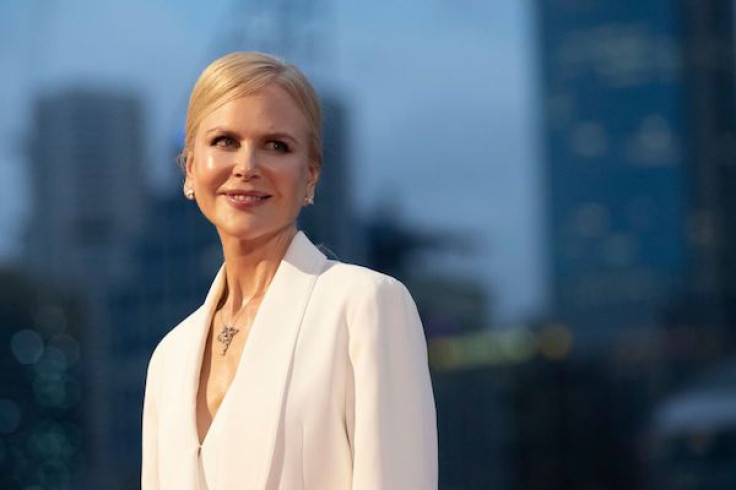 © Copyright IBTimes 2023. All rights reserved.