Nicole Richie's $8,000 Gown At ALMA Awards; Love It Or Hate It? [PHOTO]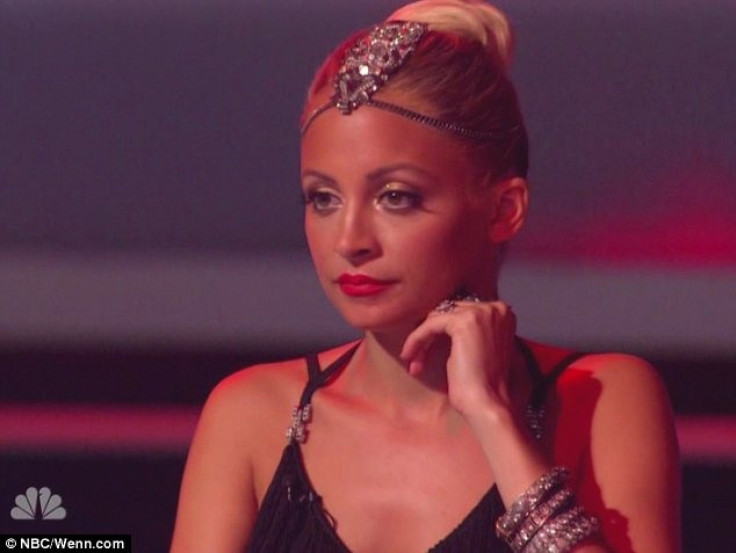 Nicole Richie, 33, stunned the masses when she wore an $8,000 Mathieu Mirano gown to the ALMA Awards in Pasadena, Calif., Sunday, E! News reported.
(Click here to see a picture of the red carpet dress.)
The Hollywood socialite was radiant as she wore a black and gold dress with feathers on the red carpet.
It wasn't stated whether the feathers on Richie's dress were supposed to represent molting, as in her feathers falling out, or if it was supposed to look like they were beginning to fill in on her body. Either way, Richie looked gorgeous and poised at the Sunday awards ceremony.
Ms. Joel Madden paired the extravagant gown with her signature sultry and dark smoky eyes, in addition to YSL shoes, Meus jewels and a clutch from her own collection House of Harlow, E! News reported.
Richie's style has matured ever since she stepped out of the public eye and started a family with Good Charlotte rocker Joel Madden. The couple has two children together; daughter Harrow, 4, and son Sparrow, 3.
Richie has even tried to give parenting advice to old friend Kourtney Kardashian regarding her tumultuous relationship with boyfriend Scott Disick.
Nicole's completely turned her life around since having children and is in a great marriage. Kourt badly wants the same as Scott. Nicole told [Kourtney] she needed to toughen up on Scott and make him go to parenting classes, so he can learn how to be a good father, a source told Enstarz.
Nicole made it clear that she turned her life around by becoming more private and wouldn't give that up for anything, the source added.
Another source spoke to In Touch magazine about how Disick has been neglecting his parental duties.
He thought nothing of leaving Kourtney and the kids behind and flying to New York. It's sad but typical. He lied to everyone and said he was just coming to NYC to host a Fashion Week event, but that was far from the truth, a source has told In Touch.
As shown on their reality show, Kardashian and Disick are still reportedly not sleeping in the same bed.
Luckily for Richie who seems to be getting positive attention for her $8,000 Mathieu Mirano gown, her life is seemingly to be much more peaceful and happy than her childhood friend's.
© Copyright IBTimes 2023. All rights reserved.