'The Night Of' Season 2 Renewed Or Canceled? The Shocking Conclusion In The Season 1 Finale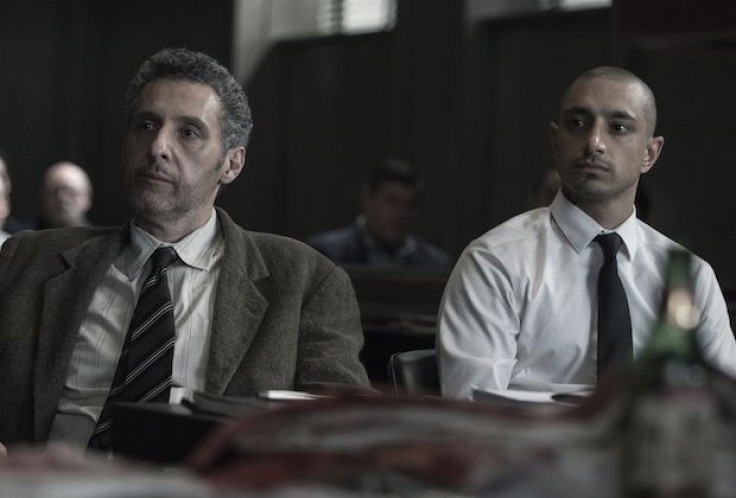 "The Night Of" finale finally gave viewers some much-needed answers and a conclusion to Naz's case.
Chandra (Amara Karan) counters the prosecutors by offering possible and believable alternatives to Naz's (Riz Ahmed) criminality: Duane Reade (Charlie Hudson III), who has several charges under his belt and was there on the night of Andrea's (Sofia Black-D'Elia) murder; creepy and shifty undertaker, Mr. Day; and Don Taylor (Paul Sparks), the stepfather with plausible motives to kill her. However, in between smuggling drugs into the jailhouse for Naz and being caught on camera smooching her client, she was fired and told to "clear out her f---king desk" as soon as the case was over.
While doing his own digging, Detective Box (Bill Camp) found out that Andrea was followed the night she stepped into Naz's cab by her financial advisor Raymond Halle (Paulo Costanzo), whom she had just argued with at a bar. Halle, whom Stone had asked to track down the stepdad's financial records early on, may have also stolen $300,000 from Andrea. However, when he tells Prosecutor Helen Weiss (Jeannie Berlin) of his discovery, she remains determined to go after him since she's close to getting a guilty verdict and nailing Naz.
Despite the seed of doubt Box planted into her head, Weiss does her best to convince the jury that Naz is the killer all the way to end of her closing statement. But Stone (John Turturro) manages to shift enough of the members of the jury to his side with his own closer. In the end, Judge Roth (Glenn Fleshler) declares that the jury is divided 6-to-6 and will not continue with the trial.
The ball is in Weiss' court, and she is told by the judge that she can retry the case as soon as next week. But despite her initial determination to get a guilty verdict, the prosecutor decides to drop the case, making Naz a free man. Instead, she shifts her focus on Halle and teams up with Box to go after him.
Naz's freedom, however, doesn't mean a happy ending for "The Night Of." His reputation is forever tainted by the murder accusation and his stint in jail. On top of a drug addiction, he also has to deal with the fact that his family is financially ruined and that he will get dirty looks everywhere he goes for the rest of his life.
HBO has yet to renew "The Night Of" for a second season. However, Bustle speculated that if HBO were to order another season, the next one would not focus on Naz and Andrea. "The Night Of" was based on the first season of "Criminal Justice," so Season 2 of the HBO show could follow the story of a domestic abuse victim being accused of murdering her husband like its British counterpart.
Do you think HBO's "The Night Of" should have a Season 2? Tell us what you think in the comments!
© Copyright IBTimes 2023. All rights reserved.