'Night Shift' Season 4 Spoilers: Mark Consuelos Stars In NBC Series Ahead Of 'Riverdale' Season 2 Premiere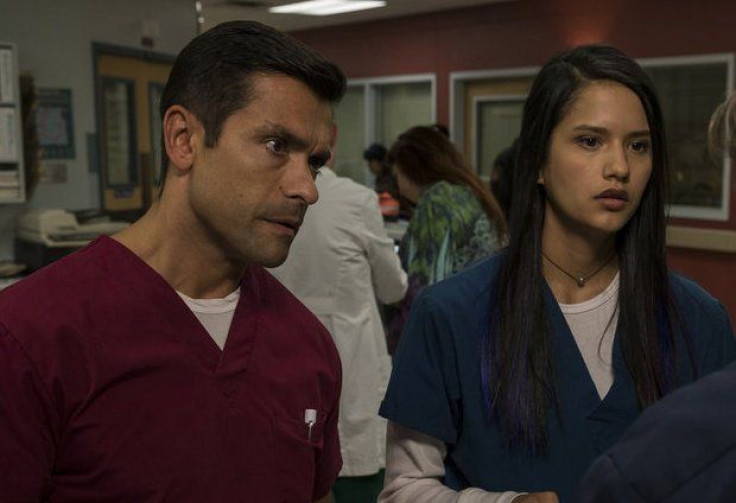 "Night Shift" Season 4 will premiere on NBC on June 22, and recurring guest star Mark Consuelos will make an appearance in the upcoming installment.
In the sneak peek released by the network for episode 1, titled "Recoil," Topher's (Ken Leung) termination is leaving a huge effect on the other ER staff. Among them in Cain (Consuelos), a highly confident and aggressive nurse who emigrated to the United States from Mexico, according to TV Line.
Read: Veronica's dad Hiram Lodge to make an appearance in "Riverdale" Season 2
Elsewhere in the episode, Jordan (Jill Flint) creates a plan to appease Julian (Jillian Estell) to her night shift team, while Paul (Robert Bailey Jr.) faces the consequences of standing up to his father. Scott (Scott Wolf) is invited to take a long and hard look at his career's future, while TC (Eoin Macken) is still in Syria, forced to act as a professional and treat his captor in the course of looking for Syd (Jennifer Beals).
In the clip, Scott tells one of the family members of their patient that he and all of the people in the hospital do great medicine together. In the next scene, Jordan is holding the hands of a dying patient who should've lived his life like Jordan is living hers.
Meanwhile, in Syria, TC tells one of the locals that he's not going to allow a sick young boy to die. Dr. Drew (Brendan Fehr) also helps a patient from the top of a building. In another scene in Syria, TC holds the hand of his captor and promises to make things better for him despite what he did.
Meanwhile, other than "Night Shift," Consuelos is also expected to make his first appearance in "Riverdale" very early on in Season 2. The "Pitch" star will be giving life to the character of Hiram Lodge, Veronica's (Camila Mendes) father and Hermione's (Marisol Nichols) husband. Despite his loving and kind nature toward his wife and daughter, Hiram has some dark secrets he's been keeping from them. His return to Riverdale is expected to cause problems not only in the Lodges' lives, but also in that of Archie (KJ Apa) and Fred Andrews (Luke Perry).
"Night Shift" Season 4 will premiere on Thursday at 10 p.m. EDT.
© Copyright IBTimes 2023. All rights reserved.