Nikkei Index plunges as Japan nuclear crisis escalates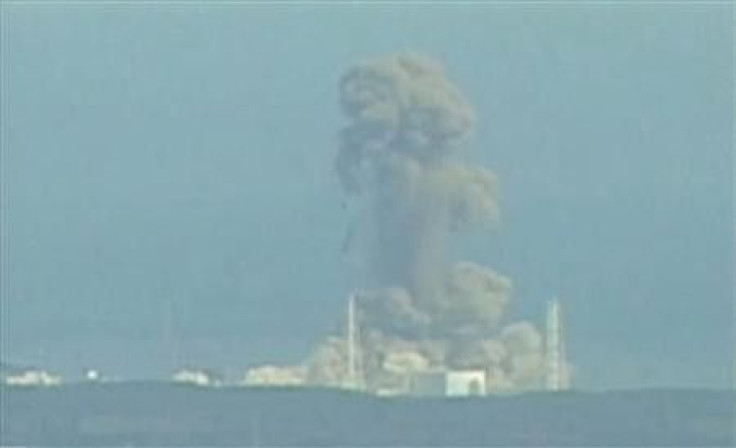 Japanese stock markets slumped for the second day on Tuesday on escalating fears of a nuclear crisis after a radiation leak was detected at the Fukushima Daiichi nuclear plant and residents were warned to stay indoors.
Japan's prime minister Naoto Kan said on Tuesday that radioactive levels had become high around a nuclear power plant damaged by the nation's biggest earthquake, and there was a risk of radiation leaking into the atmosphere. Kan urged people within 30 km (18 miles) of the facility north of Tokyo to remain indoors and the French embassy in the capital warned in an advisory that a low level of radioactive wind could reach Tokyo within 10 hours.
Benchmark Nikkei index slumped 10.55 percent or 1,015.34 to 8,605.15 after plunging 6.18 percent in the previous session. Meanwhile the Topix index plunged 9.47 percent to 766.73 and recorded its worst two-day slump since 1987.
Shares of Tokyo Electric Power, Japan's biggest utility and operator of the Fukushima nuclear-power plant which suffered an explosion to its No. 3 reactor building after the earthquake, slumped 24.76 percent to 1,221 yen.
Among auto makers, Nissan Motor declined 3.32 percent to 698 yen and Honda Motor declined 3.9 percent to 2,974 yen, while Toyota Motor plunged 7.4 percent to 3,065 yen after halting production at almost all of their domestic plants.
Japanese exporters were also affected as yen strengthened against all of its major counterparts as Japanese firms, including insurance companies, bought back their home currency in order to fund the country's reconstruction. The yen strengthened to 81.54 per dollar in Asian trade.
Among the worst performers, Toshiba Corp plunged 19.46 percent and Hitachi slumped 12.5 percent, while Sumitomo Metal Industries plunged 15.93 percent.
© Copyright IBTimes 2023. All rights reserved.