Nikolas Cruz Abused Mother And Was Violent At Home, Police Records Reveal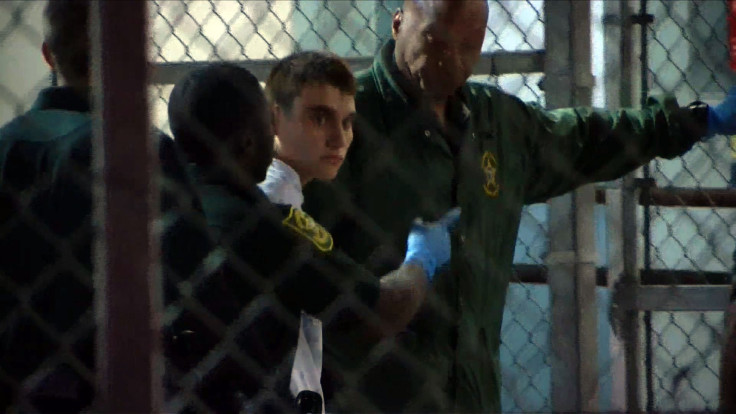 Florida school shooter Nikolas Cruz's mother used to call police authorities, years before the shooting incident, seeking help to contain Cruz's threats and his violent and self-destructive behavior, according to police documents.
According to a report by CNN, there were more than 30 reports regarding Cruz dating back to 2011 which showed violent misbehavior from Cruz and his younger brother. These documents shed more light on an emerging perspective that projects Cruz as a disturbed teenager who was for a long time under the watchful eyes of law enforcement agencies, teachers, other students and behavioral specialists, the report said.
One of the reported incidents said Cruz was going through mental problems and "emotionally handicapped" and was also taking behavioral medicine. Another report noted that "He [Cruz] has mentioned in the past that he would like to purchase a firearm."
Emergency calls found from police records showed that there were fights at Cruz's home and his mother was worried about losing control on her son. The emergency calls received from Cruz's home were categorized under cases which included "mentally ill person," "child/elderly abuse," "domestic disturbance," and "missing person."
In two calls made in 2012 and 2013, Cruz was reported to be missing, the report said.
A day before Cruz went missing in 2012, his mother Lynda Cruz made a call to police authorities and reported that Cruz had hit her with the plastic hose of a vacuum cleaner.
Most of the calls made to the police resulted in "no paperwork filed," according to police records which were obtained by CNN Thursday. However, some of the calls described in police reports showed numerous instances when Cruz had outbursts.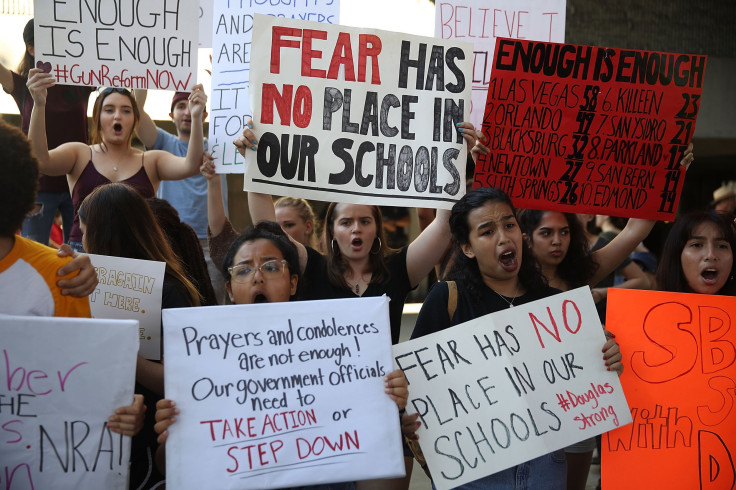 On Jan. 15, 2013, Lynda called the police authorities to the residence. According to a police record, she stated that Cruz objected to go to school that day which led her to take his Xbox gaming console away from him and keep it in her car. She then said Cruz "retaliated and threw a chair, dog bowl and a drinking glass across the room." Lynda also said her elder son called her a "useless b----" and other profane words which she didn't want to share with the police officials.
Lynda also said Cruz had a "history of developmental and learning disabilities," had attention deficit/hyperactivity disorder (ADHD), and was "increasingly irate."
In another instance, on Sep. 28, 2016, the deputies of the Broward County Sheriff's Department were called to Cruz's home at Parkland, Florida, four days after his 18th birthday.
Cruz, reportedly shouted at his mother after they had a disagreement over Cruz wanting a Florida State identification card. Lynda told the police officers that she was worried. She said when Cruz was young and below the legal age, he wanted to buy a gun and now he resorted to "cutting his arms…to get attention."
The officer who responded to the incident wrote in the police report that, Jared Henderson, Cruz's therapist was "on the scene at the home and deemed Nikolas [Cruz] to be no threat to anyone or himself at this present time."
The report further stated that Beatrice Thomas, a Florida Department of Children and Families investigator, was also there at the residence to check on Cruz. These reports gave more depth to accounts given by neighbors that Cruz's home was frequently visited by people from law enforcement agencies.
One of Cruz's schoolmates, Brody Speno, said he knew Cruz from elementary school and described him as "an evil kid" who was "always getting in trouble." Speno recalled incidents where Cruz threw rocks at vehicles, tormented animals and also stole the mails of people. Speno recalled one particular incident where Cruz "cornered a squirrel and was trying to throw rocks at it and kill it."
Regardless of these reports, Cruz was still able to purchase an AR-15 rifle legally from a store on February 2017 which he then used to carry out a mass shooting at Douglas High School, Florida on Valentine's Day.
© Copyright IBTimes 2023. All rights reserved.