Florida School Shooter Nikolas Cruz Claims He Heard Voices To Plan Attack
Nikolas Cruz, the 19-year-old who was accused of killing 17 people and injuring 14 in the mass shooting Wednesday at Marjory Stoneman Douglas High School, Florida, told the investigating officers he heard voices in his head that gave him directions on how to carry out the attack, law enforcement sources said.
The voices were called "demons" by the law enforcement sources. The people who were acquainted with Cruz said he was a disturbed teen who was alone, according to a report by ABC News. A family lawyer who took Cruz in after his adoptive mother's death said he was "depressed" and had attended therapy sessions. A student who was a part of the Junior Reserve Officers' Training Corps said Cruz was a "psycho," who was quite interested in weapons.
Broward County Sheriff Scott Israel said in a press conference Thursday Cruz was arrested by police authorities more than an hour after he came to the school campus by an Uber cab.
Cruz went to Stoneman Douglas High School from Jan. 13, 2016 to Feb. 8, 2017, according to school records, the report said.
Before the shooting incident, Cruz lived in a mobile home with a friend's family. Both his adoptive parents were dead. According to a Fox News report, Cruz's arrest affidavit said he confessed he used an AR-15 rifle to shoot the "students that he saw in the hallways" and "on school grounds."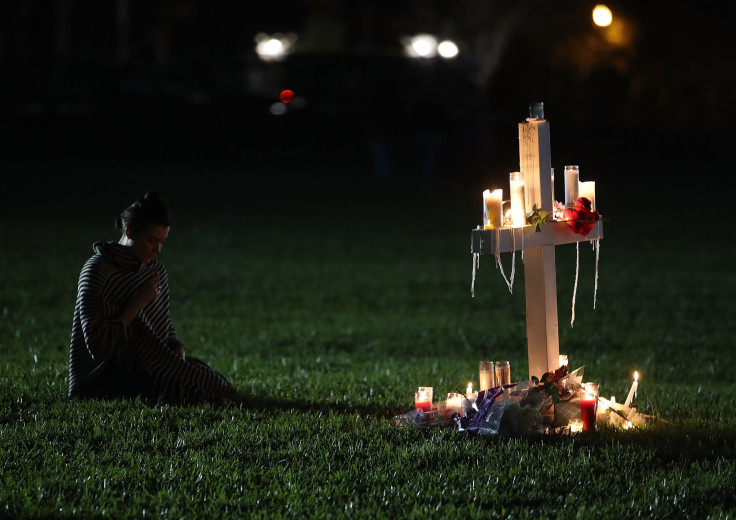 Cruz also told the police authorities he brought with him "additional loaded magazines," which he carried in a backpack. Israel in the press conference said after coming to the school, Cruz took out the weapon from a black, soft case and started to fire it at numerous classrooms in the school building.
The arrest affidavit added police authorities got several 911 calls just after 2:30 p.m. EST, which reported a shooting taking place at the school in Parkland. As soon as the police officers responded to the situation, the shooter's description was dispatched through all the police radios.
Cruz also confessed during the shooting, he suddenly put down the rifle and bullets and tried to "blend into the crowd," as stated in the affidavit. Cruz then ran from the scene of the incident along with other people who were "fearing for their lives."
Cruz "was able to elude arriving officers," the affidavit added. "Once the crime scene was secured the discarded AR15 rifle and vest with magazines was found in areas consistent with Cruz's version of events."
Israel said Cruz was arrested in Coral Springs by a police officer from Coconut Springs before 4 p.pm. EST and was taken into custody "without incident."
Cruz appeared in court for the first time Thursday afternoon on the charges of 17 counts of premeditated murder. During the court appearance, he was reported to have only uttered the words "Yes, ma'am" and "Yes, your honor." He was ordered to be held without bond.
© Copyright IBTimes 2022. All rights reserved.
FOLLOW MORE IBT NEWS ON THE BELOW CHANNELS