Nina Dobrev Reveals Her Love For Sharks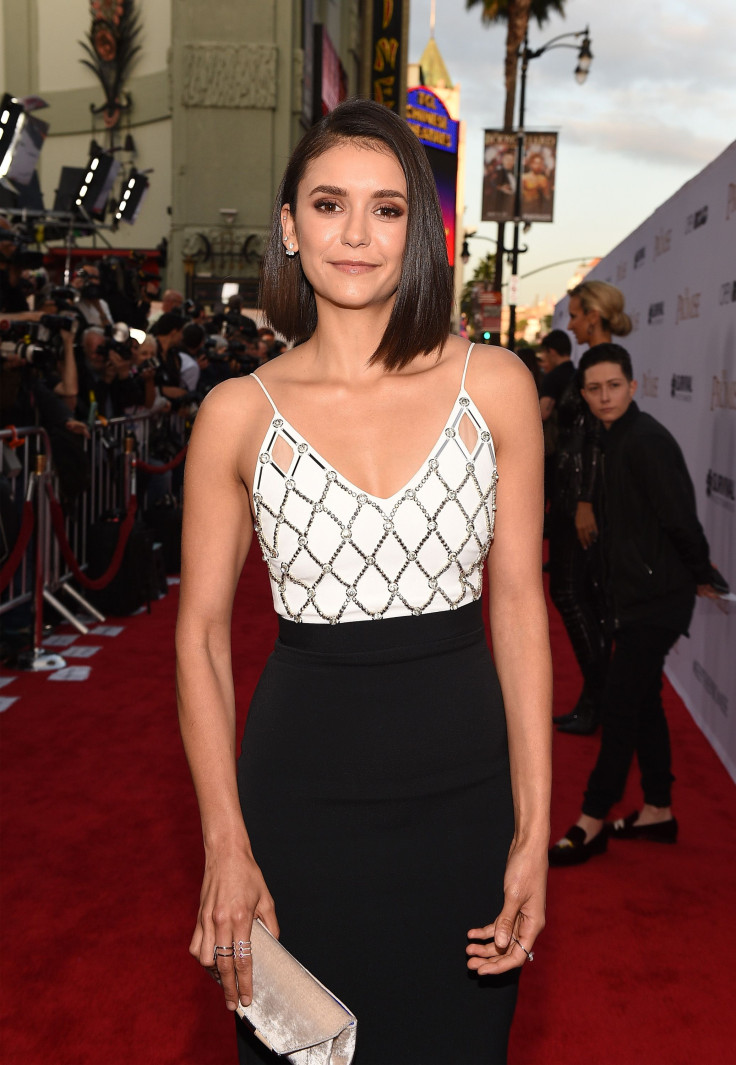 Nina Dobrev is known as an animal lover, but it seems the "Vampire Diaries" actress doesn't just love the cute and fuzzy creatures. She revealed her appreciation for sharks after taking a diving trip.
Dobrev raved to WWD about her recent trips to Hawaii and the Bahamas to film the documentary series "Our Planet 360." She swam with the sharks for that project as well as a recent PSA for Oceana against the sale of shark fins. "I wanted to share it with the world because I feel that sharks have a bad rap. You only hear about when there is an accident. They're constantly in the water and there are no accidents," the Canadian actress said.
READ: Nina Dobrev Shows Off Her Muscles Before Jumping Into A Pool
"It's mistaken identity," Dobrev continued. "Everyone makes mistakes every once in a while. So when you're in the water, which is their home, you have to play by their rules. There are risks at times, but for the most part, they are very docile and don't care about humans."
The 28-year-old, who is reportedly dating "Scream Queens" actor Glen Powell, explained that she was nervous when she started diving with the large fish, but she quickly realized that she didn't need to be. "I was scared the first time I went diving with sharks, but not the last few times. I saw how they have absolutely no interest in humans and they don't want to hurt us," Dobrev told WWD. "We can coexist with them."
Dobrev had a little advice for anyone considering swimming with sharks: "If you act like their prey, flopping around in the water like a fish would, they are more prone to be curious about you. If you stay more relaxed and swim normally, they're totally fine."
READ: Nina Dobrev Dishes On BFF Julianne Hough's Wedding
It doesn't sound like Dobrev has too much time to spend in the sea, though. In addition to being a bridesmaid at "Dancing With the Stars" alum Julianne Hough's wedding and being a new dog mom to puppy Maverick, the actress is getting plenty of work. She announced a new partnership with Reebok and Les Mills Tuesday.
"Days on set are long but I always prioritize a healthy lifestyle," she told Reebok's website. "Working out helps me maintain balance, and really lets me relax and recharge. I'll get together with friends and hit a class. You can't beat working out as a group: you push each other to go further and there's a real sense of empowerment that makes you feel part of a community."
When she isn't hitting the gym, the athletic actress is studying for her next roles. As previously reported, Dobrev received medical training before playing a med student in "Flatliners," a thriller about students who temporarily stop their hearts to see what comes after death. The film will be released Sept. 29. The actress will also appear in the romantic drama "Crash Pad" and the dramedy "Departures" next year.
© Copyright IBTimes 2023. All rights reserved.