Nintendo Direct: 'Super Mario Odyssey' Bundle, Bethesda Games For Switch Announced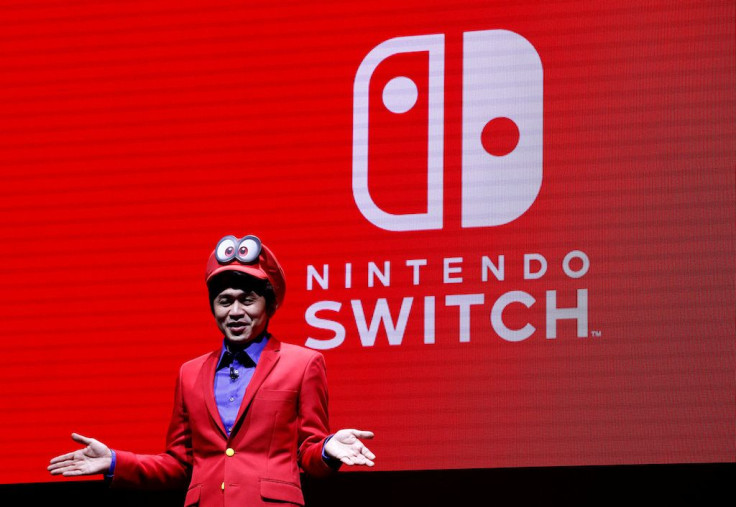 Nintendo held a Nintendo Direct livestream yesterday and made a slew of announcements for its upcoming games. The Japanese gaming firm shared new gameplay videos, trailers and even a new Switch bundle for "Super Mario Odyssey."
Super Mario Odyssey
"Super Mario Odyssey" is still set to arrive for the Nintendo Switch on Oct. 27, but Nintendo shared some new tidbits about the upcoming game. First, the company showed a new gameplay video confirming new worlds that are available to explore.
Nintendo also confirmed that players of "Super Mario Odyssey" will be able to customize Mario by having him wear new clothes. Some are themed outfits, while others are just for fun, as pointed out by TechCrunch. One outfit in particular has Mario only wearing his hat and board shorts, which seems to fit well when exploring the beach world.
"Super Mario Odyssey" will also feature a photo mode, which will allow users to capture moments from their gameplay. Users are able to enhance images taken through photo mode by adding filters, and they also have the freedom to move the camera around just to get the right shot. Images taken in photo mode can also be formatted vertically so it will be perfect for sharing on mobile devices.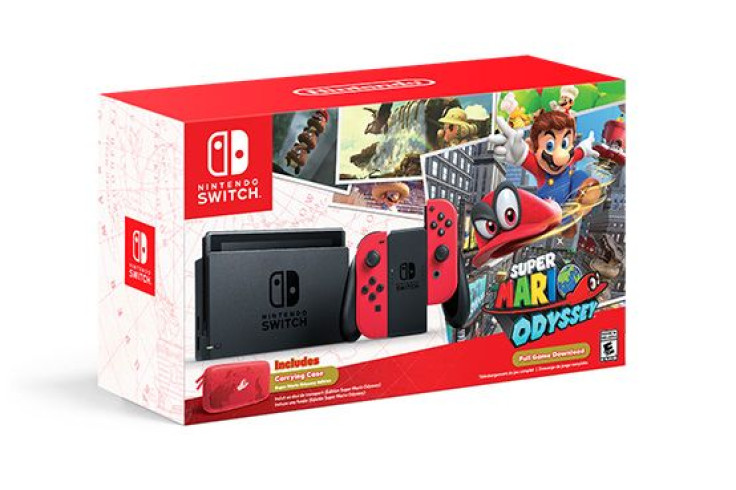 Lastly, Nintendo announced a new "Super Mario Odyssey" Switch bundle, which features two red Joy-Con controllers. The bundle includes the full game as a digital download and a red carrying case for the Switch. The bundle will be available starting on Oct. 27 and it will cost $379.99.
Xenoblade Chronicles 2 Release Date
Nintendo has confirmed that "Xenoblade Chronicles 2" will be available for the Nintendo Switch on Dec. 1. The company also shared a new trailer for the upcoming game, showcasing its new locations in Alrest, like the Kingdom Uraya, the Empire of Mor Ardain and the Imperial Province of Gormott.
The game will also have a special edition which retails for $100, and this already includes a copy of the game, its soundtrack, a 220-page art book and a steelbook case, according to GameSpot. Nintendo also announced a new Xenoblade-themed Switch Pro Controller, which will be available to purchase on Dec. 1 for $75
Kirby Returns
The new Kirby game for the Nintendo Switch has finally been given its official title: "Kirby Star Allies." Nintendo released a brand new trailer for the upcoming game and showed off some of its gameplay mechanics.
"Kirby Star Allies" will let players turn enemies into teammates by throwing hearts at them while playing as Kirby. Players will be able to team up with up to three allies in the game. "Kirby Star Allies" also features co-op gameplay with friends. Players will be able to mix two abilities to defeat enemies. This will also let players augment abilities. "Kirby Star Allies" still doesn't have an exact release date, but Nintendo says it will arrive in Spring 2018.
"Kirby Battle Royale" is another Kirby multiplayer game that was first teased earlier this year. Now, Nintendo has confirmed that the game will be arriving for the 3DS handheld system on Jan. 19, 2018.
"Kirby Battle Royale" will include a new mode called Battle Arena, where players can play as different versions of Kirby to battle others. There's also a new racing mode where players will have to collect treasures in order to go faster than other players, according to IGN.
Doom & Wolfenstein 2 For The Switch
Betheda's games will also be coming to the Nintendo Switch. "Doom," which was first released in May of last year, will be arriving to the Switch this "holiday" season. Unfortunately, Nintendo and Bethesda didn't really give out an exact release date.
Bethesda confirmed to Polygon that the Switch version of "Doom" will include the full single player campaign, while multiplayer will be made available to players as a download feature. One thing that won't be part of the Switch version of the game however is SnapMap, an in-engine map editor that lets players create their own unique maps.
As for "Wolfenstein 2: The New Colossus," the Switch version of the game will arrive some time in 2018. This might be a bit of a disappointment to Switch gamers since the upcoming game will be released to the PS4, Xbox One and the PC on Oct. 27.
Classic Arcade Games On The Switch
Nintendo has announced that it will start re-releasing its classic games for the Switch console this month. The first game that will be available to play is the original "Mario Bros." which will be available on Sept. 27.
Other classic games that will be available in the coming months include "Punch-Out!," "VS. Super Mario Bros.," "VS. Balloon Fight," "VS. Ice Climber," "VS. Pinball" and "VS. Clu Clu Land." Most of these games are from the modular arcade system called the VS. System, and they have been modularized from their original NES versions, according to Kotaku.
© Copyright IBTimes 2023. All rights reserved.