Nintendo E3 2017: 5 Leaks & Details We Know About The Stream - Dates, Switch Games & More
Nintendo has a lot riding on E3 2017 with the recent release of Nintendo Switch, and there's a lot we still don't know about June's stream. That being said, here are five details we can confirm with regard to dates and leaked games.
1) Dates & Length: The Nintendo Spotlight: E3 2017 stream is set to take place June 13 at 12 p.m. EDT and is expected to be between 45 minutes and an hour long. Google Calendar details lean towards the latter duration, while E3 Direct tradition would suggest the former. You can watch it in the embedded Twitch stream below.
2) Super Mario Odyssey: Nintendo hasn't gone out of its way to overtly confirm many of its E3 2017 games, but one chosen highlight is Super Mario Odyssey. We don't have any specifics, but E3 attendees will reportedly be able to go hands on with Mario's first sandbox game since 2002 right on the show floor. In other words, expect to see lots of exploration, fluid jump movements and Italian plumbers wearing funky hats.
3) A Focus On 2017 Switch Titles: As far as the main E3 stream is concerned, Nintendo says its contents will focus on Switch games releasing this year. In terms of what we already know, that means high-profile confirmed titles like ARMS, Splatoon 2, Fire Emblem Warriors and Xenoblade Chronicles 2 will likely be part of the set. There may be a 2018 tease or delay mixed in there with Xenoblade, but much of the stream will still focus on the imminent future.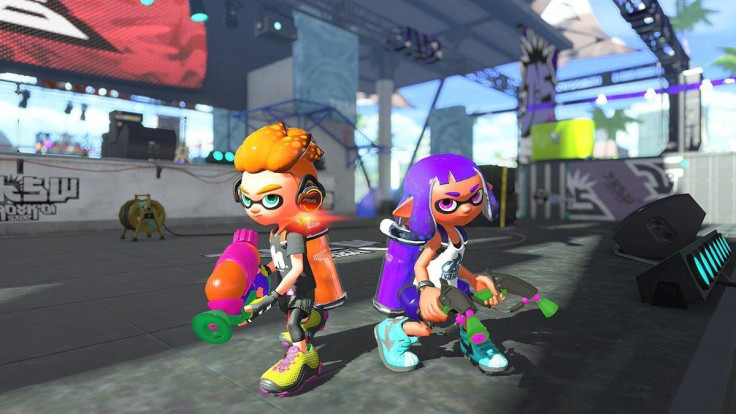 4) Mario + Rabbids Kingdom Battle: There haven't been many credible Nintendo E3 leaks this year, but the biggest one is undoubtedly Mario + Rabbids Kingdom Battle . Just like the name implies, it's a crossover game between Mario and the loveable Rabbids from the Rayman series. It's being developed by Ubisoft under its proprietary Snowdrop engine.
From what we've been shown and told, Kingdom Battle features standard Mario, Luigi and Peach, as well as Rabbid variations of that iconic character trio. While the gameplay is RPG-based, its concepts are reportedly a lot closer to Final Fantasy Tactics than Super Mario RPG. Similar to how Hey! Pikmin is essentially "baby's first Pikmin game," we see Mario + Rabbids as an entry level Fire Emblem. While this could technically feature at Ubisoft's press conference, anything involving Mario seems far more at home in a Nintendo stream.
5) 3DS At The Treehouse: If you haven't jumped ship to the Nintendo Switch quite yet, E3 2017's Treehouse streams are expected to have a lot more to show with regard to Nintendo's legacy handheld. If we're looking at just 2017, that could mean new updates on titles like Hey! Pikmin, Ever Oasis and Miitopia. Nintendo also showed off lots of small-budget 3DS stuff during April's ARMS Direct too. We expect some additional promotion will be coming.
To reiterate, Nintendo Spotlight: E3 2017 is set to take place June 13 at 12 p.m. ET. Aside from confirmed facts, you should also check out our list of Nintendo announcements we hope to see as well.
What do you hope to see from Nintendo's E3 2017 presentation? Do these leaks and details have you hyped for what's to come? Tell us in the comments section!
© Copyright IBTimes 2023. All rights reserved.