'Splatoon 2' Nintendo Direct Review - Stream Makes 2017 Switch Games Look Bad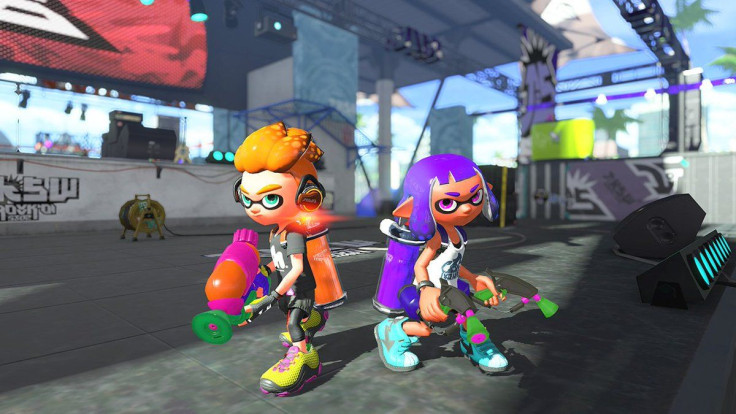 Splatoon 2 and ARMS were fun to watch during Wednesday's April Nintendo Direct, but is anyone else concerned about the Switch's 2017 games lineup after this stream? Here's a list of the four biggest letdowns that left us feeling gross.
1) Just Kill The 3DS Already: The 3DS accomplished a lot by rising from zero to hero in the handheld market, but, after six years, Nintendo should consider pulling the plug on the portable for its first and third-party partners. During Wednesday's Direct, the hardware maker announced about a dozen 3DS titles with well over half of them being developed or published in house.
If Nintendo wants Switch to succeed, it needs to put as much development might behind it as possible. Right now Switch has the advantage of being cool new tech, but that shine won't last forever. Yes the 3DS install base is tens of millions strong, but shouldn't Nintendo be pushing those folks toward Switch? It was a little frustrating to see so much legacy support on show.
2) Rehashing The Same Switch Games: There were other Switch headlines beyond Splatoon 2 and ARMS, but some of them had no place being there. How many times do we really need to see Ultra Street Fighter II, Disgaea 5 or Rayman Legends? Some of those titles finally got release dates, but let's be real: almost nobody is going to buy those ports of old games. This is especially true considering their inflated prices.
We have seen quite a few of these Switch games many times since January. Added release dates are cool, but not everything needs to be in a Direct. Put the known quantities in a press release instead.
3) The New Switch Content Felt Like Filler: Independent of ARMS and Splatoon 2, pretty much nothing new announced for Switch moved the needle in any significant way. Is anyone really losing their minds over Monopoly or Project Mekuru this morning? We're not saying every Direct has to be a stunner, but maybe it's just not a good idea to leave in so much filler. In effect, it makes the whole Switch library feel like filler.
Instead of that long stretch of time where we all looked down at our phones, make the stream edited more tightly to the subject matter. If you want to make smaller announcements, bunch them together for press or as a "cleanup" Direct. Some of these reveals might've gone over better in a tighter Nindies showcase too. April's Direct was advertised as a triple-A Direct. Any announcements less than that fell totally flat. Keep the big names like Sonic and cut the rest.
4) Nothing About Mr. Shifty: Did you know the Nintendo Switch is getting a cool, console-exclusive indie game called Mr. Shifty on April 13? Probably not, because Nintendo failed to mention it during a Direct less than 24 hours before its release. It's an admittedly small bone to pick, but the exclusion is still pretty baffling.
Especially following the success of new and unique small-budget titles like Snake Pass, how do you not mention a product that will mean something to gamers so very soon? Yes we did criticize small-budget reveals in the previous paragraphs, but this nod could've been something as simple as "don't forget to download Mr. Shifty tomorrow." This game is not an old port, and it brings a sizeable campaign to the table. Yet, it was nowhere to be found.
Were you disappointed by Wednesday's Splatoon 2 Direct? Was it an editing problem or a Nintendo Switch content problem? Tell us in the comments section!
© Copyright IBTimes 2023. All rights reserved.
FOLLOW MORE IBT NEWS ON THE BELOW CHANNELS