Nintendo (NTDOY) Earnings Preview: What's The Next Step For Mario And Co?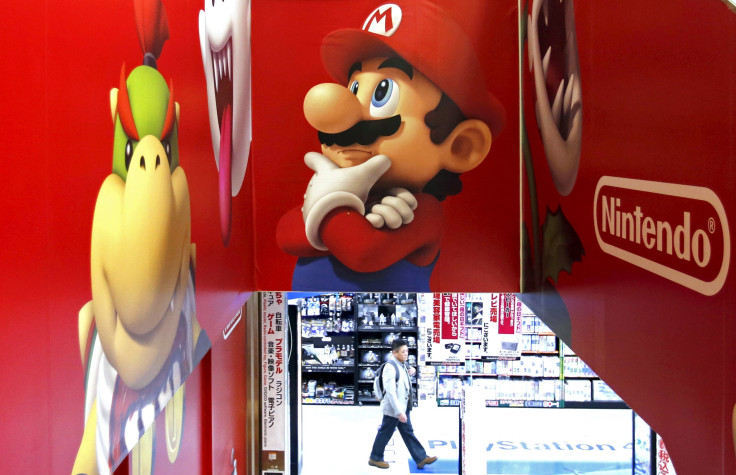 What was once a three-way contest for video-game console supremacy is now just a two-horse race as Sony Corp. and Microsoft Corp. have lapped Nintendo Co. Ltd. The former console champion has to resign itself to owning the handheld market, but there's still hope for the Japanese gaming giant.
Nintendo has not written the Wii U's eulogy yet, but the console appears to be a lame duck with the next-generation Nintendo NX on the horizon. Gamers can expect to learn more about the Nintendo NX, as well as how Nintendo fared over the holidays, when the company releases its financial report on the final quarter of last year Tuesday.
"The main question, for me, is do they announce a new system for launch in 2006," said David Cole, the founder and CEO of DFC Intelligence and an industry analyst. "Whether it's for the 2016 holiday season or if they don't say anything at all."
Nintendo is expected to report income of $273.8 million in the final quarter of 2015, up about 4 percent from the same period in 2014, according to a FactSet poll of 14 analysts cited by the Wall Street Journal. Meanwhile, the company is expected to report revenue of $5.4 billion, down 6.9 percent.
Nintendo has sold only 10.73 million units of the Wii U since its debut in 2012. In contrast, Sony has sold 37.7 million PlayStation 4 consoles and Microsoft has sold an estimated 19 million Xbox One consoles since 2013.
However, lagging behind Sony and Microsoft in console sales does not necessarily represent a doomsday scenario for Nintendo because it continues to sell millions of games — it moved 2.4 million copies of "Splatoon" between May 28 (its release date) and Sept. 30 as well as 1.9 million copies of "Super Mario Maker" in the three weeks after its release in September — while retailers have a hard time keeping Amiibo figurines in stock.
The end of the year is usually a busy time for big titles, but Nintendo's Wii U appeared relatively quiet, except for impressive console bundles featuring "Splatoon," "Super Mario Maker" and "Super Smash Bros." Many people associate Nintendo with younger demographic groups, but the company wants to change its image without losing strong sellers such as Amiibo figurines.
Nintendo's new platform has been rumored to be a hybrid handheld-console system that may also have augmented-reality or virtual-reality component, but the company has not revealed any details about it.
Even with the excitement generated by a new console, Cole said a 2016 launch would be a mistake. "I don't think they're ready, and I don't think the market is ready for them to launch a new console," he said.
The need for a strong launch is important, which is why Nintendo has to take its time in developing software. And the death of the company's CEO and President Satoru Iwata in July led to many organizational changes that interrupted development. In addition to the challenge of launching a whole new console, the firm has to contend with competitors that appear to be gaining steam, amid buzz about virtual reality featuring rivals such as Facebook's Oculus, HTC Vive and PlayStation VR.
"What do they offer that's over and above all the other stuff that's out there? Do they have a VR component? That would be an interesting thing," Cole said.
Another thing Nintendo may have to reconsider is the number of titles released for the system as there are frequently long gaps of time between anticipated titles. "The Legend of Zelda: Twilight Princess HD" (originally released for the GameCube and Wii), "Star Fox Zero" and "Pokkén Tournament" are the only exclusive games planned for the Wii U in the first half of 2016.
The late Iwata announced in March Nintendo's first foray into mobile games with a game in 2015. The initial title, announced in conjunction with the company's financial report in October, was neither a new "Mario" game nor a new "Zelda" game, but "Miitomo," a free-to-play lifestyle game involving personalized Mii characters. "Miitomo" was delayed until 2016, and the news led to a 10 percent drop in Nintendo's share price.
© Copyright IBTimes 2023. All rights reserved.
FOLLOW MORE IBT NEWS ON THE BELOW CHANNELS