Nintendo sees lowest profit in 27 years, slashes 3DS price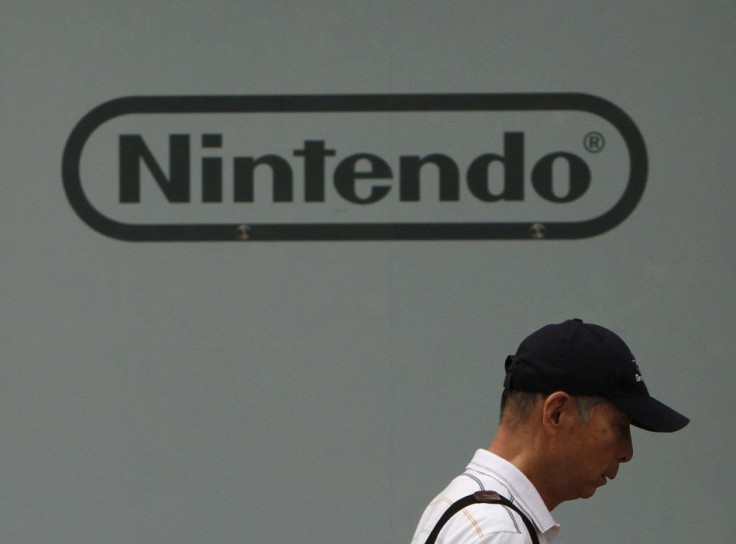 Japan's Nintendo Co Ltd posted its first-ever quarterly operating loss, cut the price of its 3DS handheld game player and slashed its full-year profit forecast far below market expectations, hit by sluggish sales and a strong yen.
The weak result posted on Thursday confirmed investor fears that the video games maker is too focused on hardware when the market is shifting toward software, with games played on the Internet and on smartphones seen as key drivers of industry growth.
Weaker-than-expected sales of Nintendo's 3D-capable games device and doubts that it can replicate the success of its Wii home console have dampened enthusiasm for the company's stock, which has slumped about 30 percent in the past three months versus a 2 percent rise in the benchmark Nikkei average.
Nintendo kept its full-year sales forecast for the 3DS at 16 million units but said it would cut the device's suggested retail price in Japan by 40 percent to 15,000 yen ($192), which market watchers say is likely to drive the stock down further on Friday.
"It's not normal if you cut the price on a device you put out on the market in March within half a year by 10,000 yen. It was a big surprise," said Yasuo Sakuma, portfolio manager and executive officer at Bayview Asset Management.
It will also cut the price of the device by nearly one-third in the United States to $169.99.
"We feel the price change and several prominent software releases by the end of the year will definitely change the situation," President Satoru Iwata told reporters at a briefing in Osaka, referring to 3DS releases due out later this year from its hit Super Mario and Mario Kart franchises.
As part of its transition to new-generation hardware, Nintendo this year launched the 3D-capable handheld games player to fend off growing competition from other games companies, as well as makers of smartphones and tablets.
But a limited selection of new software releases for the games player led to poor sales.
SLUGGISH SALES
Nintendo booked an April-June operating loss of 37.7 billion yen, its first quarterly loss since it began reporting quarterly earnings in the 2003/04 financial year, against the market consensus estimate for a 7.1 billion yen profit in a poll of four analysts by Thomson Reuters I/B/E/S.
Increasing competition from a growing share of gamers using mobile devices like Apple Inc's iPhone and iPad, as well as gadgets based on Google Inc's Android operating system, has presented challenges for Nintendo, which began as a playing card company.
The loss contrasted with results at Sony Corp and other Japanese consumer electronics makers on Thursday that showed a faster than expected recovery from Japan's devastating March earthquake, even as they grappled with a weakening TV market and an uncertain outlook for the global economy.
A stronger-than-expected yen also weighed on profits for the Kyoto-based company, which from July expects an exchange rate of 80 yen to the dollar, versus its prior forecast of 83 yen, and 115 yen per euro, versus 120 yen previously.
Nintendo slashed its annual operating profit forecast to 35 billion yen, its lowest since 1985, from an initial forecast of 175 billion yen. The new estimate is far short of the previous consensus of 154.9 billion yen based on 24 analysts' forecasts.
"A terrible Q1 and worse guidance ... are likely to send the stock into a tailspin tomorrow," MF Global FXA Securities Ltd Trading Desk said in an e-mailed comment.
The 122-year old company has been looking to repeat past successes in the gaming market, when its Wii took the industry by storm five years ago by offering motion-based gaming that appealed to a broad audience rather than just core video game fans.
Last month, Nintendo unveiled its next-generation Wii console, which includes a touch screen controller and high-definition graphics support, but market watchers were underwhelmed with the device's lack of social networking capability.
Prior to the announcement, Nintendo's shares ended Thursday little changed at 14,000 yen, versus a 1.5 percent fall in the benchmark Nikkei.
($1 = 77.965 Japanese Yen)
© Copyright Thomson Reuters 2023. All rights reserved.