Nintendo Suffers Stock Plunge, Profits Lowest in 27 Years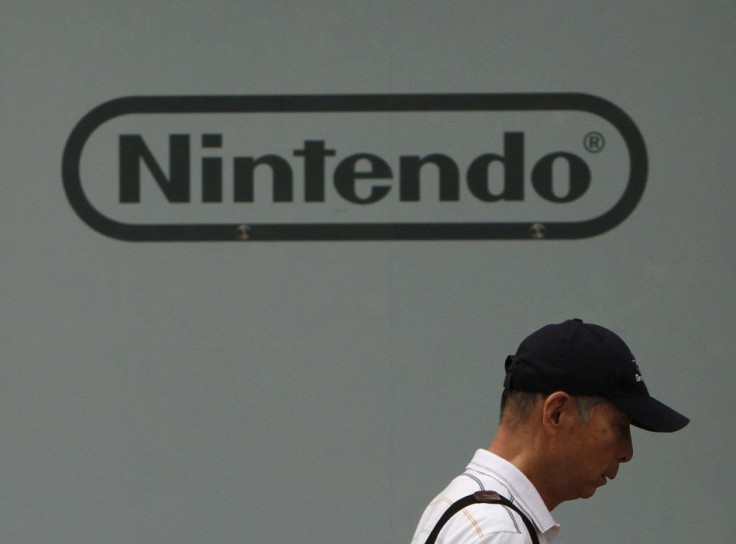 The shares of Japanese videogame maker Nintendo fall by a massive margin of 20 percent after poor sales results of its new 3D capable games device forced the company to cut the price of the product and its annual profit target.
According to the company, as a result of the stock plunge, its market value has suffered a loss of $5 billion, triggering increased broker downgrades after the firm said profits would collapse to their lowest in 27 years, Reuters reported.
Nintendo's shares went down by 20 percent to 11,100 yen, its lowest intraday level since May 2004. For this year, the shares have fallen nearly 50 percent so far.
The Japanese videogame maker expected that its 3DS would continue the success story of the earlier generation of DS. But contrary to its expectations, the new gadget couldn't hold on to its legacy. As a result, in a bid to push the sales up, Nintendo was forced to slash the price of the gadget within six months of its launch.
"They are standing on the edge," Reuters quoted Yuuki Sakurai, CEO and president of Fukoku Capital Management in Tokyo. "When I ride on the trains I see people using their smartphones to play games and people don't want to overlap their spending on other devices."
The Kyoto-based company has cut sale estimates for both its Wii home games console and the previous generation DS handheld device. The company's current operating profit forecast stands at 35 billion yen, down from an initial forecast of 175 billion yen.
While Microsoft's Xbox is giving tough competition to Nintendo's Wii, many casual gamers are opting for other devices like Apple's iPhone and iPad, rather than dedicated gaming gadgets.
Uncertain Outlook
According to analysts, the timing of the 3DS hardware price cut is surprising, given the major in-house software releases.
"We believe the 3DS will be a heavy weight on earnings over the medium term. The lack of a share buyback announcement is also disappointing," said analyst Hiroshi Kamide in a report.
Considering the current situation as worse than feared, JP Morgan has cut its rating on the firm behind the Super Mario franchise to "underweight" from "overweight". It said that the company's outlook is uncertain.
Sony accompanies Nintendo
Nintendo is not the only Japanese firm having a nightmare. Weak consumer spending in North America and Europe has also hit Sony Corp as well. The company has cut its outlook for TV sales, along with its full-year net profit forecast to 60 billion yen from 80 billion yen, a move after which its shares also fell on Friday.
Lowering its target price to 2,150 yen from 2,430 yen, brokerage firm CLSA has cut its rating on Sony to "underperform" from "outperform".
Almost 70 percent of Japan's economic activity comes from U.S. consumer spending, which is expected to have slowed down sharply in the second quarter of 2011 since the end of the 2007-09 recession two years ago.
© Copyright IBTimes 2023. All rights reserved.