Nintendo Switch Will Be Available To Preorder This Friday In New York City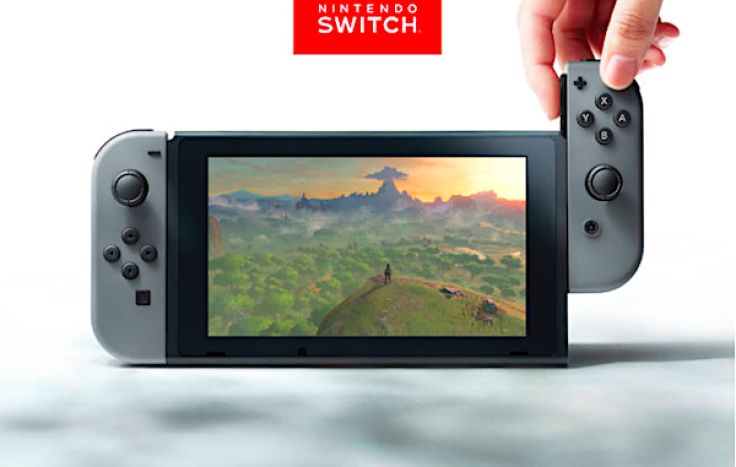 Nintendo will soon unveil all of the details regarding the Nintendo Switch including its specs, price and release date. Earlier today however, the gaming firm has already informed consumers when they'll be able to preorder the console.
The Nintendo Store in New York City announced via Twitter that preorders for the Switch console will be available starting on Friday, Jan. 13, at 9 a.m. ET. Those who will be able to successfully preorder will be guaranteed to pick up the console at the Nintendo Store when it officially launches some time in March, according to VentureBeat.
The announcement clearly states that Nintendo Switch preorders will only be available in "a limited quantity" and "while supplies last." The company didn't specify how many units will be available to preorder this Friday.
The Nintendo NYC Twitter page didn't specify a release date, nor did it give out any details on price. Those types of information will be given out by Nintendo during its special presentation on Thursday, Jan. 12. The Nintendo Switch presentation will take place in Tokyo and will be available to watch live from Nintendo's website, Twitch and YouTube. The live stream will start at 11 p.m. ET.
Pricing for the Nintendo Switch has been under heavy speculation in the last couple of months and was mostly fueled by several alleged leaks.
Back in November, the Canadian Toys R' Us website listed the console at CAN$329, which roughly translates to around US$245 US. The same month, a couple of reports from the United Kingdom claimed that the console might sell for either £199.99 or £198.50, which is once again in the US$240 range.
This has led many to believe that the Nintendo Switch will sell for $250 in the United States. Yesterday, moderators on Reddit posted an alleged Best Buy internal price for the console at U.S. $249.99, according to ArsTechnica. It wouldn't be too farfetched if the Switch would sell for $300 if bundled with a game.
© Copyright IBTimes 2023. All rights reserved.