Nintendo Wants To Prolong Switch Console's Life Cycle
The typical life span of home consoles from Microsoft, Sony and Nintendo ranges from five to six years. However, it looks like Nintendo may greatly deviate from that as the company believes that it can prolong the life cycle of the Nintendo Switch.
During a recent Q&A session with investors, Nintendo's Shigeru Miyamoto stated that he believes that the Switch console will be able to withstand the test of time because of its unique capabilities. Since the Switch can function as a handheld gaming device and a typical home console, it allows developers and other video game makers to keep on making new and unique experiences for a long time, according to GameSpot.
"When you think about what can be done with the Nintendo Switch as a device that can be taken on the go and that every person has in their hands to play, you realise it has many features not available on any other hardware to date," Miyamoto said.
"Nintendo also has a system in place whereby the software developers focus on these hardware features in their development efforts for the continuation of the Nintendo Switch business. Up until now, the hardware life cycle has trended at around five or six years, but it would be very interesting if we could prolong that life cycle, and I think you should be looking forward to that."
The Nintendo Switch has already been able to outsell its predecessor the Wii U in just 10 months. That alone is seen as huge success for the hybrid console and proves that it's truly in demand. Part of that success may be attributed to the fact that the console already has a huge library of available games, which is something the Wii U sorely lacked.
With the Wii and the Wii U, Nintendo tried to to attract new gamers with motion control features. It worked for the Wii, but unfortunately it didn't go so well for the Wii U. For the Nintendo Switch, the Japanese gaming firm concentrated on attracting core gamers with games like "The Legend of Zelda: Breath of the Wild," "Super Mario Odyssey" and "Mario Kart 8 Deluxe," as pointed out by BGR.
"Behind the unceasing stream of Nintendo Switch software releases to date is an approach to development that concentrates on development, itself the fruit of efforts several years ago to integrate the software development teams, which has made it easier to organize teams," Nintendo director Shinya Takahashi said.
Aside from making more games that attract consumers and keep the Switch console relevant, Nintendo hopes that each person around the world will have the desire to buy the console itself. The company sees the Switch as its "biggest attraction" and an integral part in the company's profitability.
"Our ultimate ambition is for a Nintendo Switch to be owned not just by every family, but by every single person," Miyamoto said. "If consumers come to take it for granted that everybody has a Nintendo Switch, then we can create new and very Nintendo genres of play, and Nintendo Switch can have a life apart from smart devices and other video game systems. Expanding the Nintendo Switch world this way is a means of eliminating risk."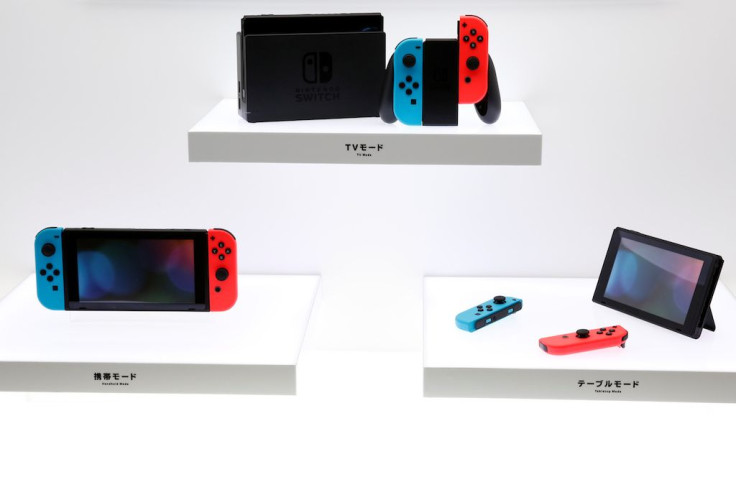 © Copyright IBTimes 2023. All rights reserved.
FOLLOW MORE IBT NEWS ON THE BELOW CHANNELS