No, Britons Were Not Frantically Googling 'What Is The EU?' Hours After Brexit Vote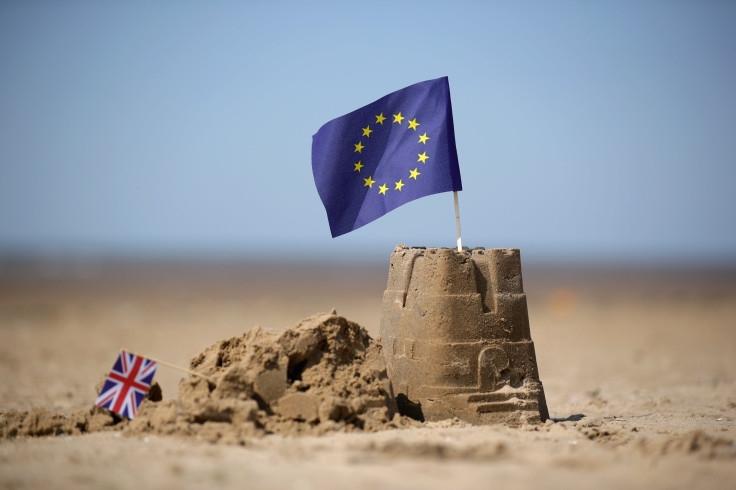 The reaction to the U.K.'s vote to leave the European Union has been pretty extraordinary. The prime minister has announced plans to resign. The Labour Party is imploding. The pound is in free fall. Stock markets around the globe are plummeting. And hours after the referendum's outcome was announced, Britons were frantically searching Google to find out: "What is the EU?"
Except in the case of that last point, it is simply not true.
On Friday as the U.K., Europe and the wider world were coming to terms with the shock decision, the Washington Post reported: "Many Britons may not even know what they had actually voted for." This assertion — along with the mocking headline "The British are frantically Googling what the E.U. is, hours after voting to leave it" — was based on a tweet posted by Google based on information from its Trends tool, which analyzes in real time what people are searching for.
According to Google, by the time the news was coming through Friday morning that the 'leave' campaign had been victorious, there had been a 250 percent rise in the number of searches for "What happens if we leave the EU?" while "What is the EU?" was the second-most-popular question being asked in relation to the Brexit in the hours since the decision to leave the EU had been announced.
The problem with using Google Trends as an indication of anything other than a relative increase or decrease over previous norms is that it doesn't give the whole picture. Yes, there may have been a big spike in searches about what happens if the U.K. leaves the EU, but compared with what? Were there hundreds of thousands of people searching Google for these answers? Millions?
It turns out the figure is likely to be less than 1,000 people, or 0.001 percent of the population.
According to analysis by Remy Smith on Medium, in the month prior to the Brexit vote, 8,100 Britons searched Google for "What is the EU?" which translates to around 261 people a day. So a 250 percent increase could be generated by as few as 650 people searching Google for the answer to this question.
As Smith says, this is hardly a sign the U.K. electorate as a whole was uninformed as the Washington Post article insinuates. "Context matters," he added.
To put the "spike" in these searches in even more context, software engineer Danny Page compared the spike in searches for information relating to the Brexit to searches for "Game of Thrones" and Euro 2016 over the same time period.
"It's ludicrous that so few people get turned into a massive story, but it underscores the need for context," Page said in his article, entitled "Stop Using Google Trends."
© Copyright IBTimes 2023. All rights reserved.