No, Chelsea Clinton Will Not Run For Office, So Stop Asking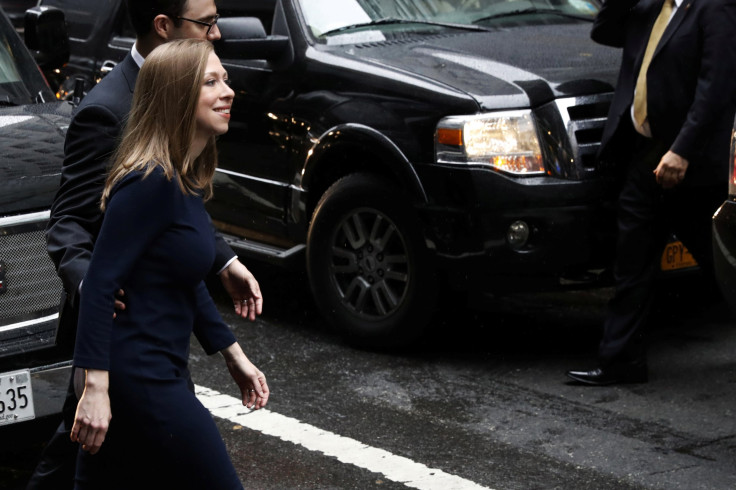 Former first daughter Chelsea Clinton shot down speculation she intends to follow in her parents' political footsteps in a Variety interview published Wednesday. Dogged by persistent questions, Clinton said simply: "I am not running for public office."
Since her mother Hillary Clinton's shocking defeat to President Donald Trump in last year's election, Chelsea Clinton had been at the center of reports that she was contemplating a run for a New York State Senate seat or possibly another position. She said the reports were "hysterical" and had no intention of changing her mind.
Read: Clinton Comes To Conway's Defense In Couch Incident
"I really am constantly surprised by the stories of me running for, fill in the blank—Congress, Senate, City Council, the presidency," Chelsea Clinton said. "I really find this all rather hysterical, because I've been asked this question a lot throughout my life, and the answer has never changed."
She also ran down some of the qualifications any prospective politician should have, including confidence and vision, and how she felt underqualified compared to other New York politicians. Though she didn't completely rule out a change of heart in the future and threw some shade at Trump.
"I love my City Councilwoman—she's awesome," Chelsea Clinton said. "I'm obsessed with Tish James, who is our public advocate in New York City. I support our mayor. I love my Congresswoman. I love our senators. I clearly do not support the president and certainly hope that he is defeated in the next election, but I don't think I'm the best person for that job."
She added: "If someone steps down or something changes, I'll then ask and answer those questions at that time. But right now, no, I'm not running for public office."
Read: What's Next For Hillary Clinton?
To date, Chelsea Clinton has worked as a director for the Clinton Foundation, as a consultant for a management consulting firm and in media positions. The 37-year-old is scheduled to receive a lifetime achievement award from Variety on April 21 for her work fighting against childhood diabetes.
© Copyright IBTimes 2023. All rights reserved.