No Pants Subway Ride: What It Was Like On The No-Pants Subway In New York City [PHOTOS]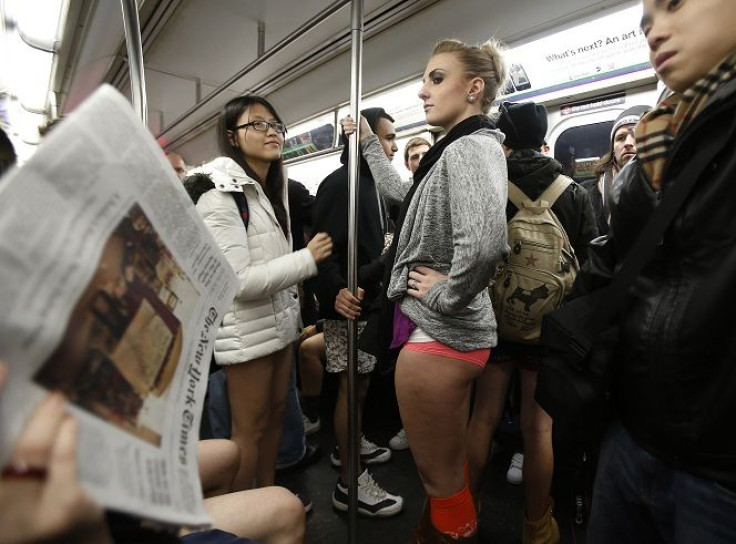 Tightey whiteys, boxers, and even a red négligé: it was sea of underwear on display in New York City's subway system on Sunday afternoon.
Thousands swarmed the city to drop their pants in the annual mass improvisational stunt known as the "No Pants Subway Ride."
Improv Everywhere, a group describing itself as a New York City-based prank collective, organized the flash mob that had speople prancing past the subway turnstyles in their undergarments. There were dozens of similiar flashmob stunts organized in subway stations across the globe, for example in Sofia, Bulgaria; Sydney, Australia; and Paris, France.
"The weather is lovely so why not?," said 25-year-old Nicole Glass, who came from Massachusetts to strip down to her black cotton panties.
Indeed, the weather was unseasonably warm with Sunday afternoon temperatures in the mid-fifties, or around 12 degrees centigrade.
Participants gathered onto the subway at 4 p.m. and one by one began to undress, causing some tourists and riders to balk at the seemingly bizarre behavior of their fellow straphangers.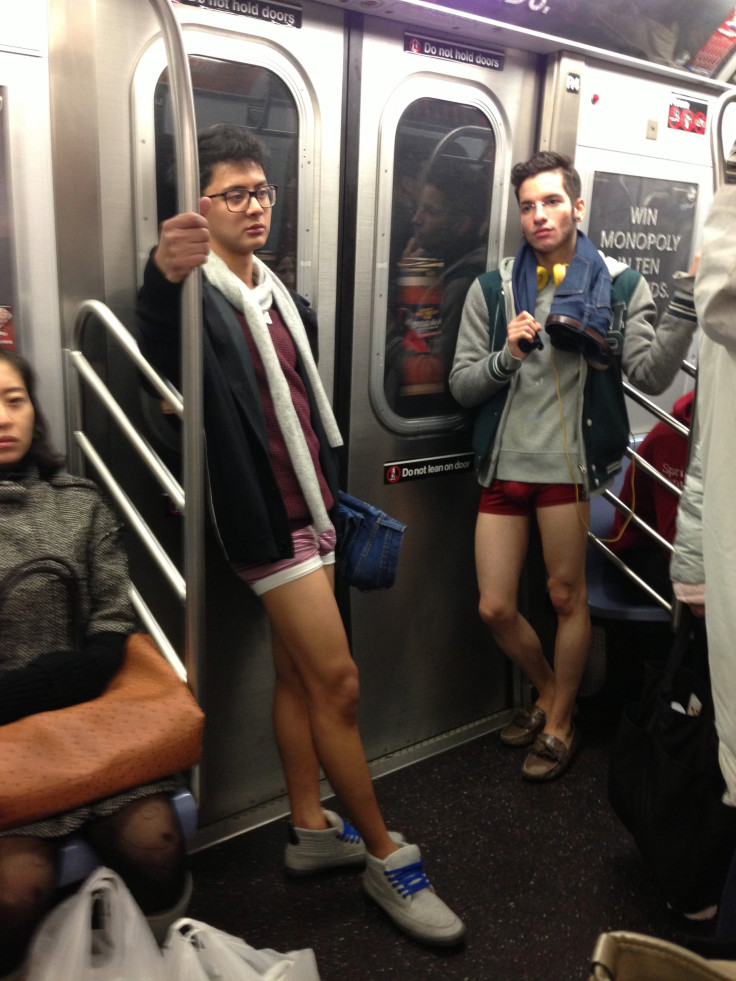 But the pranksters unabashedly continued to go about their business while riding the train -- whether it was reading the newspaper, chatting with friends or talking on their cellphones.
"I could take off my pants or I can take off my shirt, it doesn't matter which one," said a nonchalant Ryan Griffin, 27, of Brooklyn, an architect. When asked what his employer would think if he knew that he was dropping his pants in public, he grimaced, saying, "Well I hope he would applaud it."
It wasn't just kids: one 82-year-old man boasted that he was the oldest in the crowd of participants who gathered at New York City's Foley Square.
But mostly the no-pants people were on the young side. "I'm usually a 'dress person' and I thought this would be a fun way to show off my dislike for pants," said 18-year old Rachel Breslauer, a freshman at Cornell University.
David Rothman, 30, who took off a a blue pinstripe suit, said that he dabbles in circus arts and juggling, and couldn't resist the opportunity to join the spectacle: "I had done it in San Francisco but I had to do it in New York City because this is the real original one."
The 2013 event was the 12th annual "No Pants Subway Ride," and other pantless enthusiasts were returnees from previous years. David Brown, 34, of Toronto, said it was his third time traveling to New York just for the event. "It's a buttload of fun," he said, adding, "the very best part of it is that I get to feel like what it feels like to be a hot chick -- you walk down the street and people stare at you. Guys don't usually get to do that."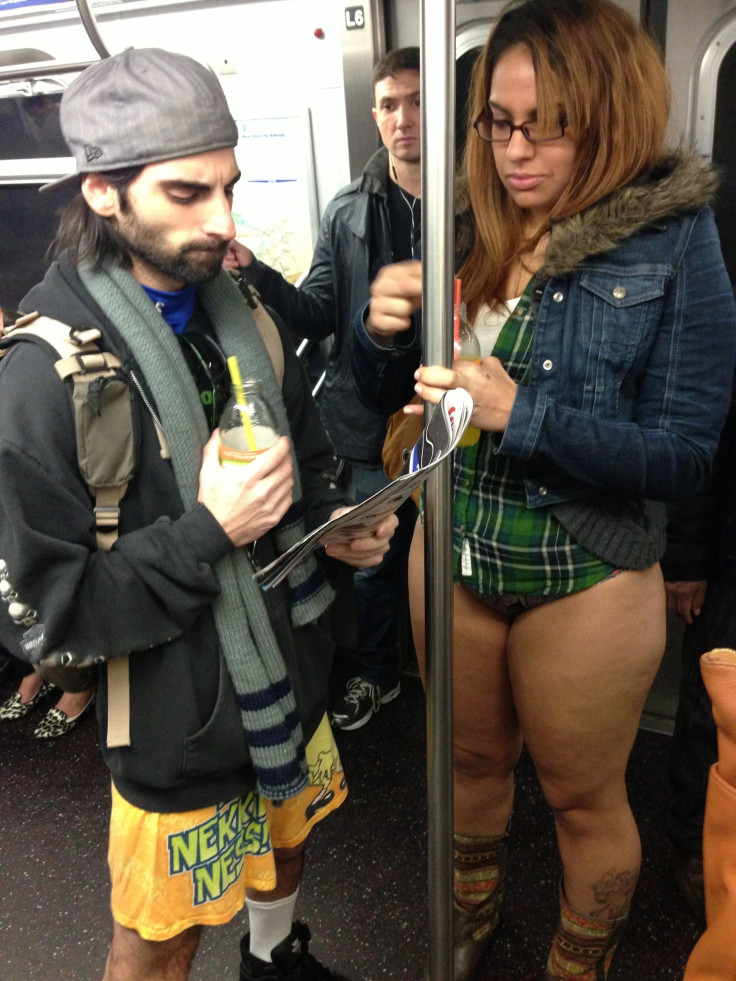 © Copyright IBTimes 2023. All rights reserved.
FOLLOW MORE IBT NEWS ON THE BELOW CHANNELS