No Surprise - Morgan Stanley, Others, Urge Facebook ?Buy?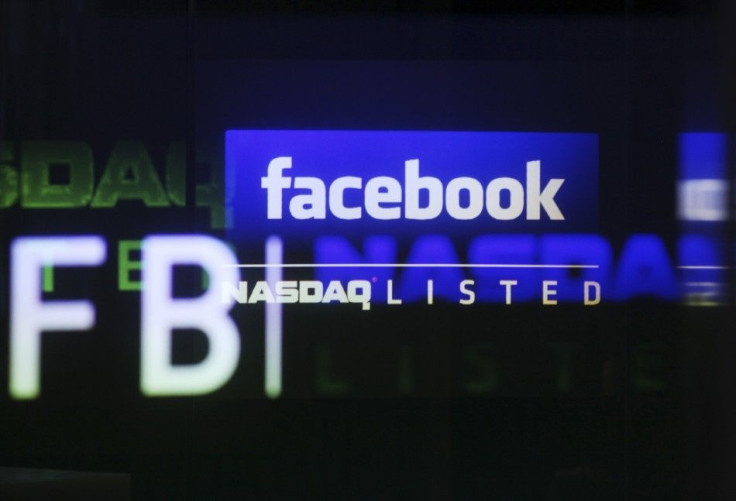 Several of the underwriters that shared $176 million in fees from the $16 billion initial public offering of Facebook (Nasdaq: FB), the No. 1 social networking site, told investors to buy the shares Wednesday.
The reason is that the 40-day federal ban on comments formally expired, freeing them to provide client service they couldn't until now.
Still, Facebook shares fell 87 cents, or 2.6 percent to $32.23 in Wednesday trading, valuing the company around $69 billion, compared with $104 billion when it went public May 17.
Not surprisingly, analyst Scott Devitt at lead underwriter Morgan Stanley (NYSE: MS) rated Facebook an outperform with a target price of $38, the same as its May 17 IPO.
As mentioned previously but never published, Devitt cautioned Facebook's growth will moderate as it takes a measured approach to increasing mobile ad load while engagement increasingly shifts to mobile devices. Large clients of Morgan Stanley said Devitt had expressed these sentiments during the IPO road show.
Co-underwriter JPMorgan Chase (NYSE: JPM) issued a buy recommendation for the Menlo Park, Calif.-based website, with a target price of $45, analyst Doug Annuth said.
JPMorgan Chase advised money managers to be overweight in the shares because Facebook is executing a transition to mobile platforms. The Facebook Ad Exchange should increase advertiser demand and inventory yield, Annuth wrote.
Later, the other co-underwriter, Goldman Sachs (NYSE$L GS) issued a ''buy recommendation by analyst Heather Bellini, who said the stock could reach $42 because it's ushering in the next era of the web. Bellini suggested Facebook will benefit buy shifting to mobile platforms and could report full-year revenue as high as $4.85 billion this year, compared with only $3.7 billion in 2011, with earnings of 48 cents a share, up from 43 cents last year.
At Citigroup (NYSE: C) analyst Mark Mahaney began coverage with only a neutral rating along with a $35 price target for the next 12 months. The analyst said he wants Facebook to prove its potential first, so that at current prices, investors already know what they are getting.
Other members of the group of 33 underwriters are also expected to make reports. Previously, most of the 13 earlier analyst reports also recommended investors buy Facebook shares, now 16 percent below their IPO price.
FOLLOW MORE IBT NEWS ON THE BELOW CHANNELS