Nooie Cam Doorbell Review: The Easy Way To Keep An Eye On Your Home
This article uses affiliate links, which means if you purchase products through these links, we may earn a commission. Click here to see our
T&C
. For licensing please click
here
.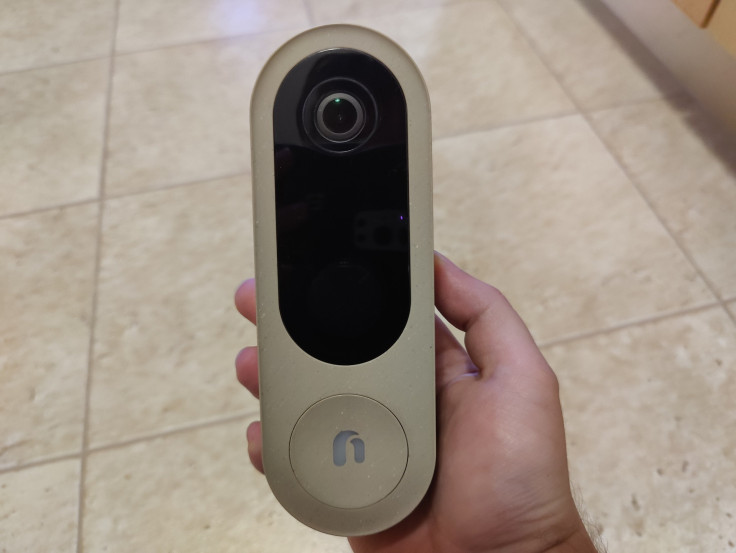 Who Is The Nooie Cam Doorbell For?
The Nooie Cam Doorbell is an easy way to add extra security features to any home
The doorbell takes minutes to install and Nooie makes the process incredibly simple
The Nooie app makes using the doorbell a breeze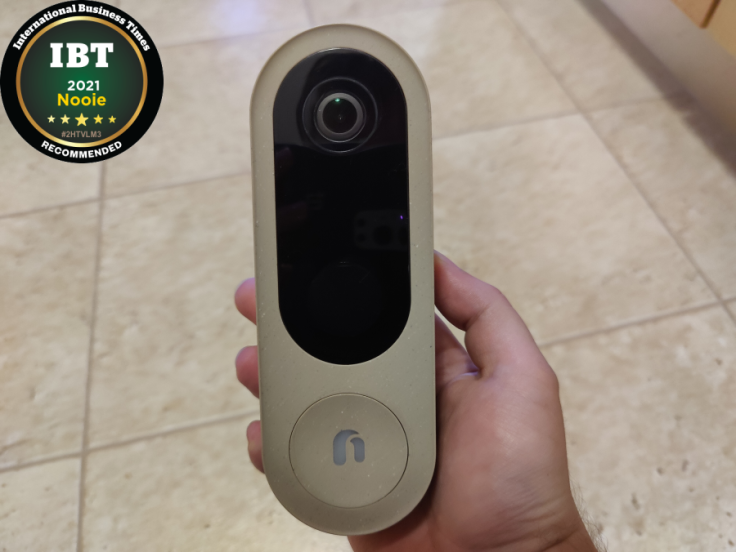 Nooie has a whole line of smart devices, from security cameras to light bulbs. For their latest offering, the company has modified their security cameras to work as a smart doorbell, allowing users to see what is going on outside their front doors while also communicating with any visitors.
Super Easy Installation
Setting up the Nooie Cam Doorbell is a very straightforward process, as there are only two pieces of hardware that need to be focused on. There's the actual doorbell unit, which has a camera installed on it, and the base station. The base station only needs to be plugged into a wall outlet somewhere in the house, while the doorbell needs to be mounted on the outside of a door.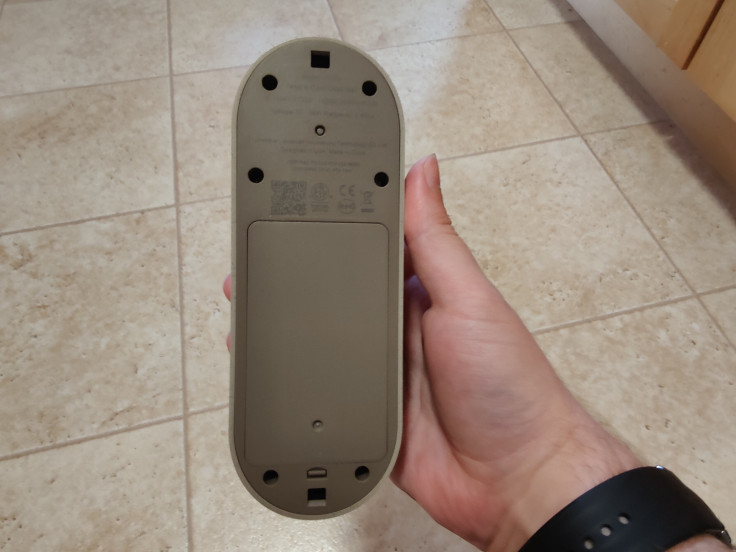 Mounting the Nooie Cam Doorbell is made easier by some of the inclusions that Nooie has packed into the doorbell's box. While it's a small touch, there's a sticker that comes in the box that serves as a guide for where to screw in the included screws. More devices need their own versions of this helpful little sticker.
Nooie also has provided a number of options for installation. This includes different types of screws for wood or concrete, depending on where the doorbell is mounted. Additionally, Nooie included an angled plate so that users have the choice between keeping the doorbell flush against a wall or angled to get a better view of people standing at the front door.
But what about setting up the Nooie Cam Doorbell on the digital side of things? Like the physical installation, the digital set-up for the doorbell is also a simple process. I already had the Nooie app installed from my Smart Light Bulbs review, so if you already own Nooie products, you don't need a separate app to run them all.
With the app up and running, setting up the Nooie Cam Doorbell took only a few seconds. The app walks through the set-up process and does the majority of the heavy lifting itself. All that's really required is entering in your WiFi information. The Nooie Cam Doorbell's base station can also plug in a LAN cable to increase connection quality, but the doorbell itself can only be wireless.
Once the app has been set up and the Nooie Cam Doorbell has been mounted, it's good to go.
A Number Of Uses
It seems a little obvious that the Nooie Cam Doorbell is capable of being a doorbell, but there are a number of other uses outside of simply sounding a chime when someone pushes a button. The doorbell has a camera with a 158 degree view angle, a microphone and a speaker built into it to allow for detecting, talking to and listening to people who show up at your front door.
Let's start with detection. The Nooie Cam Doorbell has infrared sensors which it pairs with human detection algorithms to detect when people are around the doorbell without them even interacting with the doorbell. If someone is detected, the app sends a notification to let the owner know someone is around. This is great for when you are waiting on a delivery, as delivery people often do not ring doorbells when dropping items off.
Like a standard doorbell, the Nooie Cam Doorbell has a button for visitors to push. Once pressed, the Nooie Cam Doorbell's base station will start playing a chime. This chime can be selected from a handful of options on the Nooie app. Along with a chime, the Nooie app also pushes a notification to a linked smartphone that the doorbell is ringing.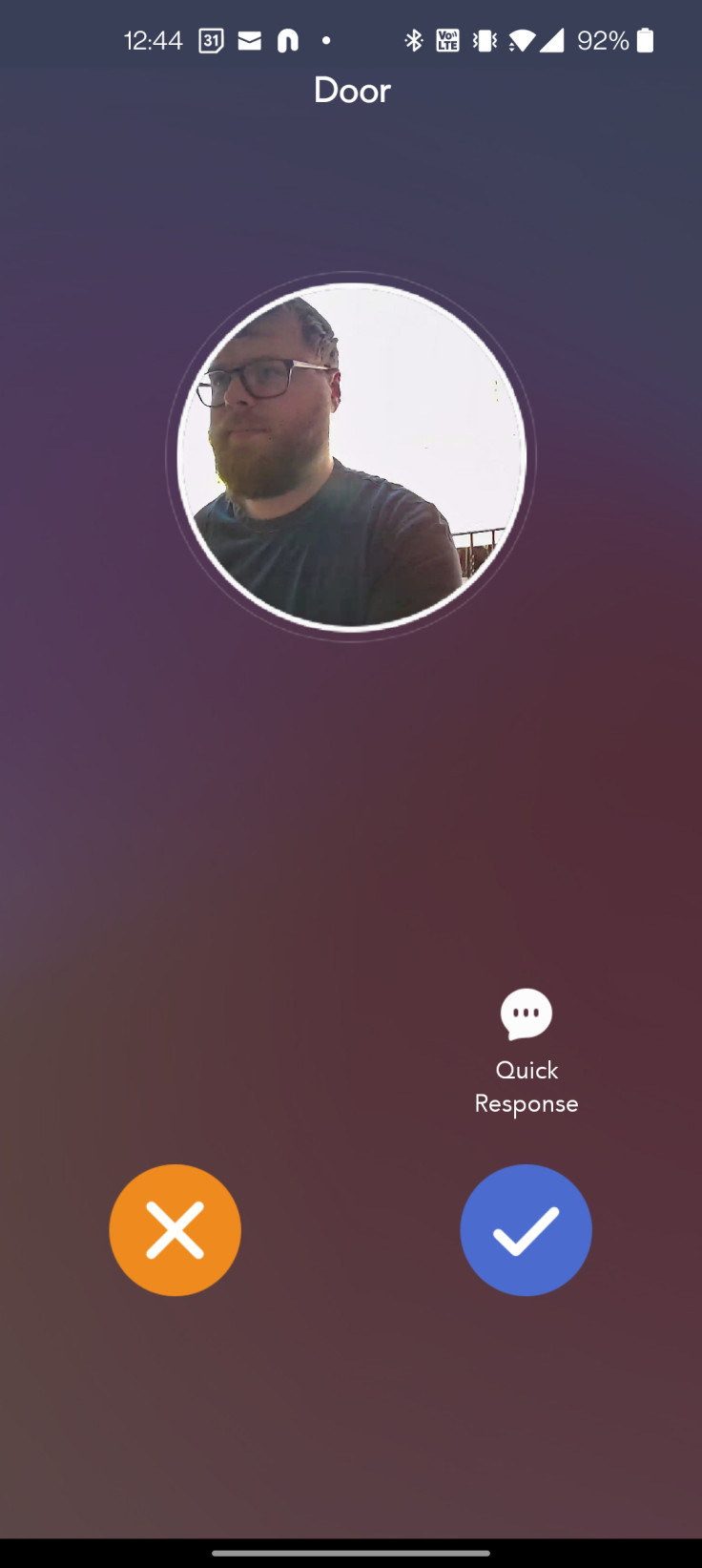 Once the app starts going, users can tap into the Nooie Cam Doorbell's camera feed to see who is at the front door. Additionally, the linked smartphone is turned into a two-way communication device with the doorbell, allowing users to talk to visitors. The doorbell can be used for live communication, or a selection of stock and pre-recorded messages like "be right there" can be played instead.
For those who use Smart Home devices with Amazon Alexa or Google Home, the Nooie Cam Doorbell is capable of being linked into those ecosystems. The doorbell can then be used with a number of voice commands.
High Quality Camera
Along with the short video feed that activates when someone rings the Nooie Cam Doorbell, the camera can be activated at any time through the Nooie app to allow users to see a live feed of what is going on. The camera has great quality, and can be set in either HD or 2K resolution. The feed isn't buttery smooth, but is certainly a high enough quality to easily be able to understand what is going on.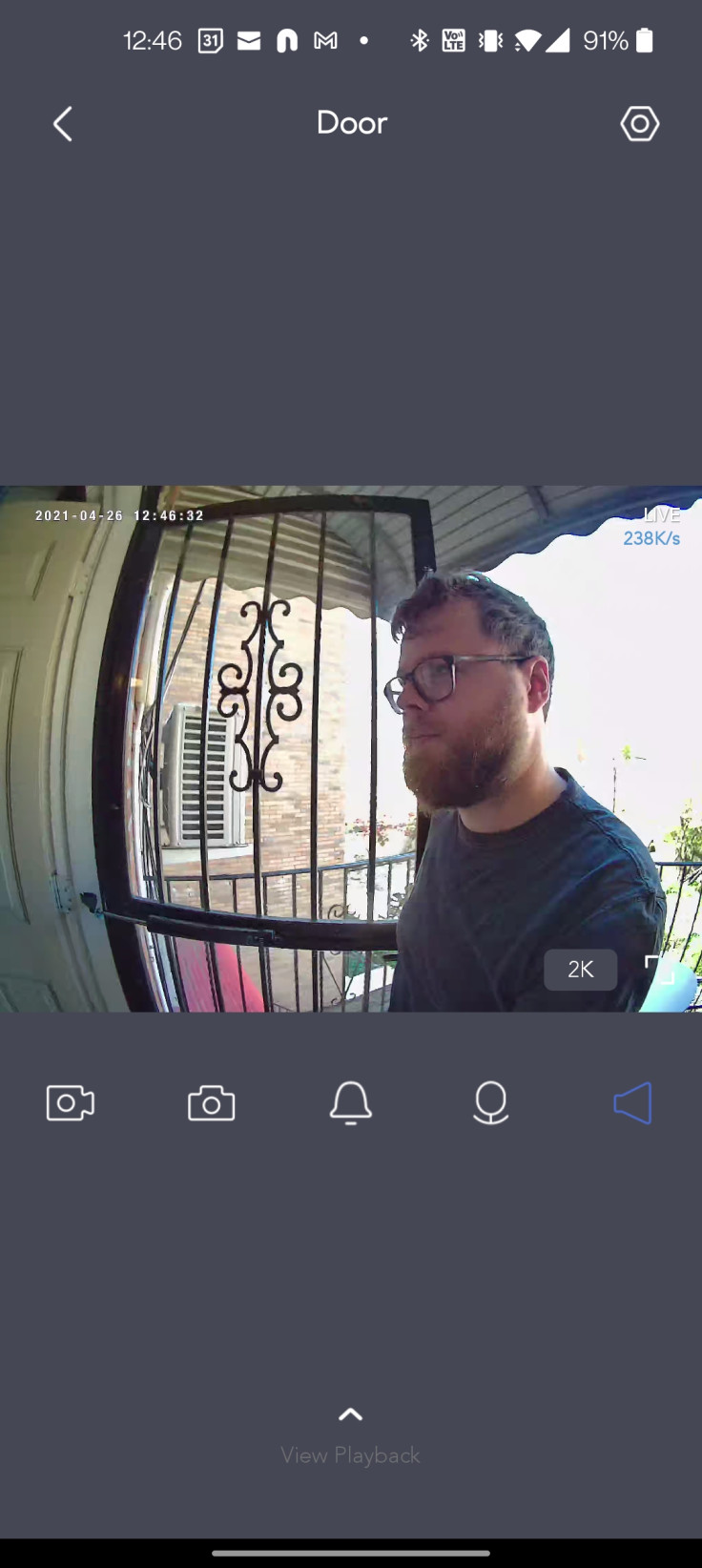 What's really impressive with the Nooie Cam Doorbell is how well it can see in the dark. I took the doorbell into my pitch-black bathroom and turned on the live feed, and while the image is in black and white, it's crystal clear. This should be more than fine for any front porch, especially if there are lights nearby from a street or garage.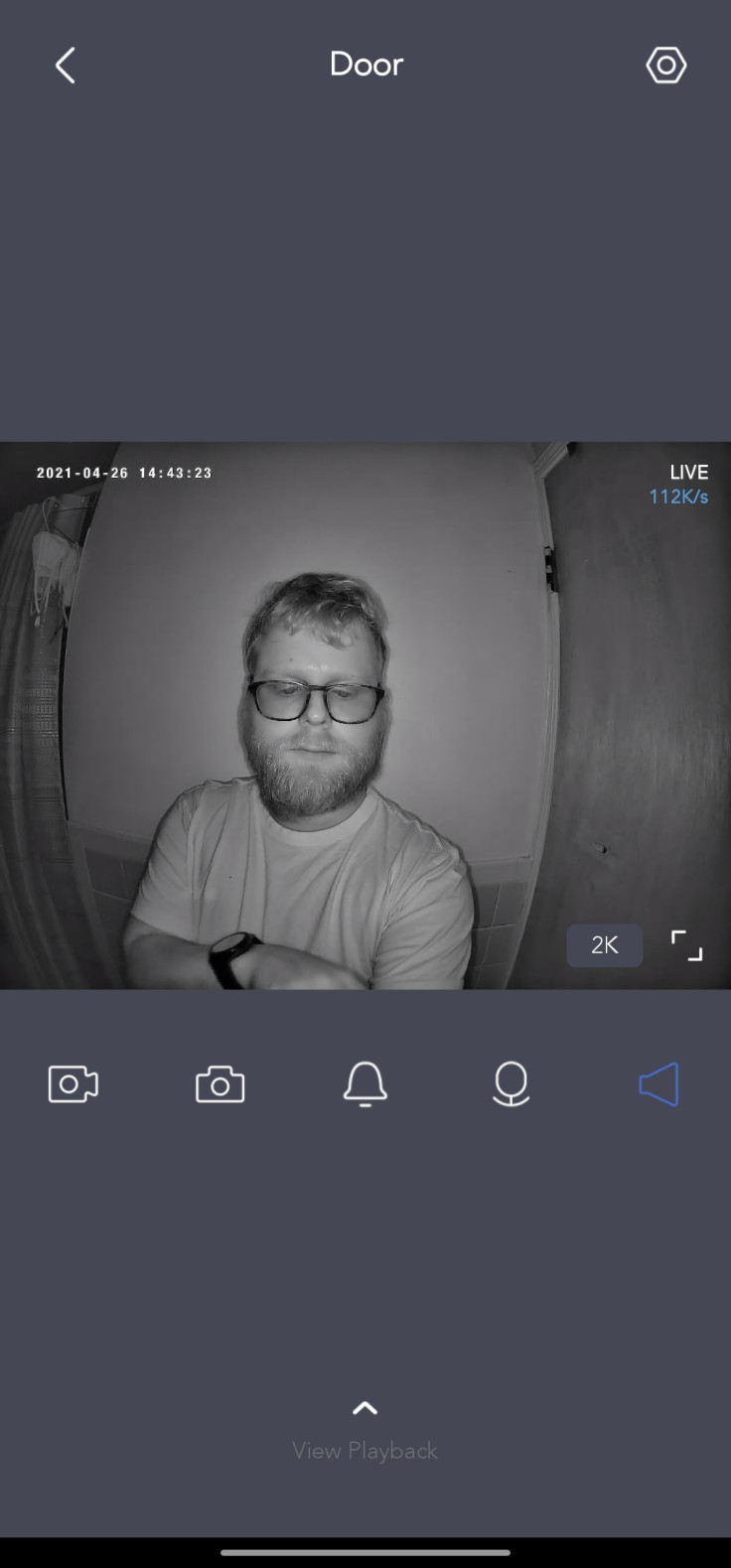 When the live feed is active, users have the option to record video, take a screenshot, turn on the communication features or turn on a siren. The siren isn't linked to any authorities, and is merely there to hopefully scare off any intruders.
Recordings can either be saved to the Nooie cloud, or can be saved directly to an SD card. SD cards can be inserted into the side of the base station, making it easy to get access to them.
Audio
Audio with the Nooie Cam Doorbell isn't as clear as the visuals, but is still fine enough. The audio that comes out of the doorbell itself sounds very tinny, like it is an inexpensive walkie-talkie. The audio that comes through the doorbell to the app isn't much better.
Again, this audio is fine enough to have short conversations with. If a delivery person showed up, it would be easy enough to give a few instructions without hassle. The audio quality would be annoying for a long conversation, but that would be silly to have through a doorbell instead of a phone or face to face.
Battery Life
While the base station stays plugged into a wall outlet, the Nooie Cam Doorbell runs on a 10,000 mAh rechargeable battery. This battery pack pops into the back of the doorbell and uses a USB-C charger to fill back up. While this does require the doorbell to be removed from its mounting plate and taken offline to charge back up, the battery provides a long run time to reduce the amount of charging that is needed.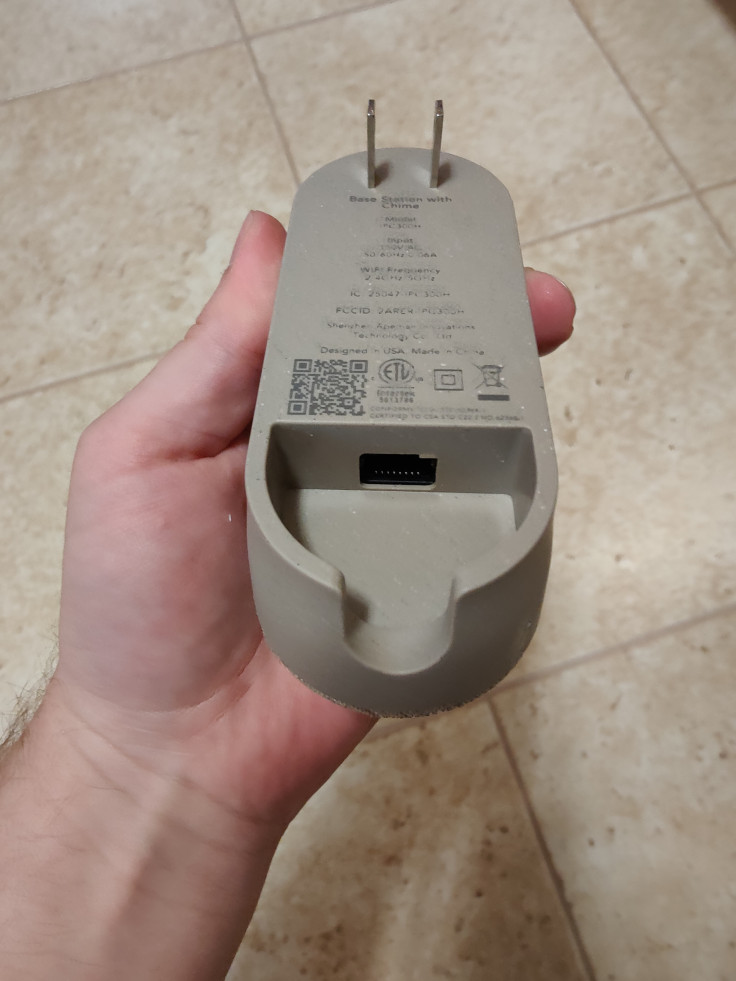 I don't know exactly how long one charge lasts, but with the week or so my Nooie Cam Doorbell has been active, the charge has dropped from 100 percent down to 96 percent. That also includes installing one or two firmware updates. At that rate, it's likely that one charge can last several months. Of course, using the camera and voice communication features more will drain the battery faster than if it's just sitting there waiting for someone to ring it.
Weather Limitations
Electronics and water don't mix very well, though waterproofing has become much better over the years. The Nooie Cam Doorbell is rated IP65, meaning it should be safe from any rain. However, if it's going to be very rainy, it might be best to take the doorbell inside.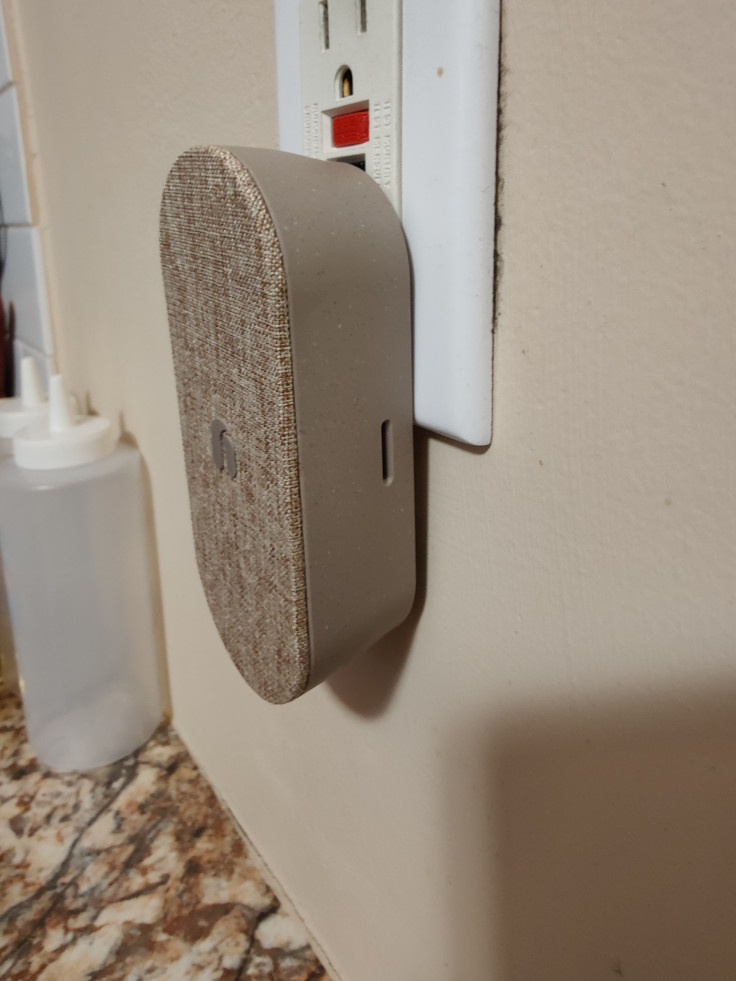 Additionally, the Nooie Cam Doorbell's manual says to only use it when the weather is between 30 and 105 degrees. Back home in upstate New York, the winter weather can stay below 30 degrees for several days on end. It's something to keep in mind if you happen to live in an area with extreme weather temperatures.
Final Thoughts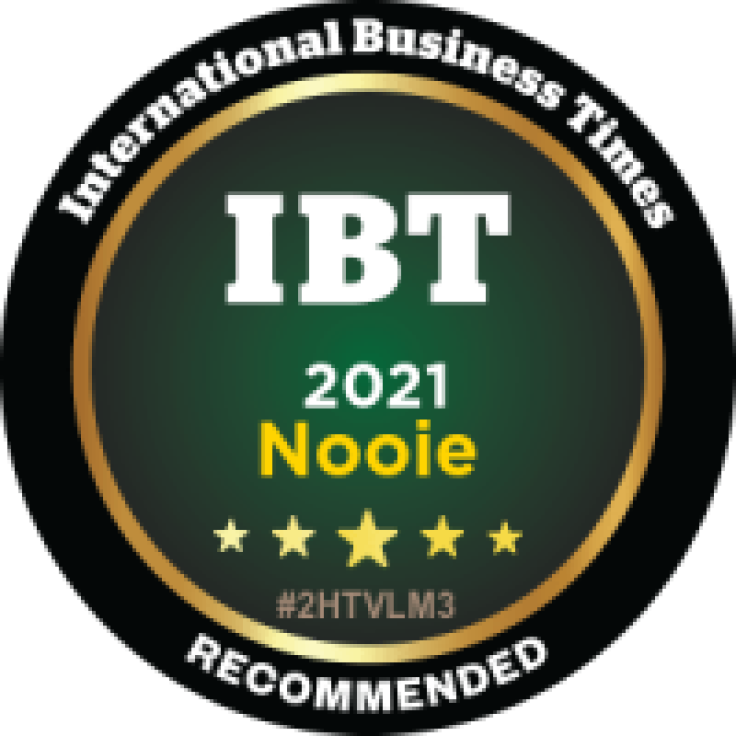 The Nooie Cam Doorbell is an easy to set up and easy to use device that works exactly as intended. Its video feed is high quality in both the day and night, and its audio is serviceable enough to use without issue. It's a little concerning that the doorbell doesn't work in weather below 30 degrees, but that's a pretty minor issue overall. If you're in the market for a smart doorbell, this is the one to go for.
As a little aside at the end here, the Nooie app is probably the nicest app I have used that serves as a hub for a number of smart devices. It's minimal without making it hard to use, and offers enough settings and options to really feel like you can customize whatever device to best fit your needs. Way to go, Nooie. Keep up the nice work.
© Copyright IBTimes 2022. All rights reserved.
FOLLOW MORE IBT NEWS ON THE BELOW CHANNELS