Nordstrom Lays Off 222 Workers, The Latest Retailer To Reduce Workforce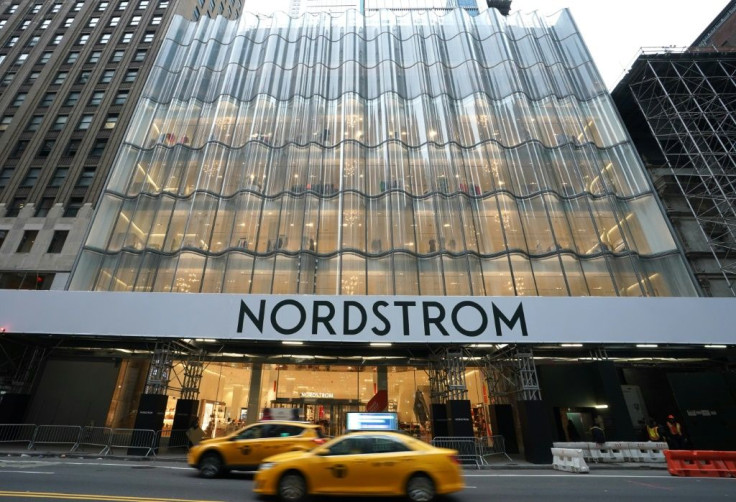 Nordstrom is cutting up to 222 employees from its Iowa distribution center, the latest retailer to slash jobs this month.
The Seattle-based retailer on Tuesday filed a so-called WARN notice indicating it planned mass layoffs at its Cedar Rapids warehouse by Oct. 18. U.S. labor law require employers to give 60-days notice of mass layoffs.
Nordstrom said the lay offs will help it trim supplier expenses.
Nordstrom executives in August said the company was looking to increase its delivery speed and expand merchandise selection in stores. It also extended its same-day and next-day pickup services.
About 40% of Nordstrom's customers are on the West Coast, while its distribution centers reside in Iowa and Pennsylvania, Cowen analysts said in a client note. The Cowen analysts said that the department store retailer is looking to rely more on a California facility for the fulfillment of its full-line and Rack brands.
Nordstrom lowered its yearly guidance in August, citing a decline in consumer demand and traffic. It did report second-quarter earnings of $126 million, an increase of $80 million compared to the second quarter last year.
Net sales also increased for the retailer by 12% to $3.99 billion, up from $3.57 billion in 2021. Nordstrom Rack saw a second-quarter jump of 6.3% to $1.22 billion over the same period a year earlier.
Nordstrom's stock declined Friday $0.74 a share, or 4%, to $17.64 in afternoon trading.
Other retailers have also announced layoffs recently. Gap announced earlier this week it was cutting 500 corporate jobs in San Francisco, New York and Asia.
Dr. Martens will also lay off workers amid the closing of an Oregon distribution center. Rent the Runway said earlier in September it was laying off about a quarter of its workforce. Shopify laid off 1,000 workers in July, and Walmart also cut its corporate staff by 200.
© Copyright IBTimes 2023. All rights reserved.