North Carolina Boy Dragged And Struck By School Bus
A North Carolina boy was dragged by a school bus last week in Taylortown after his bag got stuck in the door, according to local reports.
Zion Baker, 12, was eventually able to free himself but had his arm run over and broken once he hit the ground. He was treated at the hospital for his wrist and elbow injuries, as well as some minor bruises and scrapes, and has since been released.
Baker had been on this particular West Pine Middle School bus due to his usual cross country practice getting canceled due to high heat, NBC News reports. Two female students had already exited the bus and crossed the street before Baker got caught. The bus moved forward about 10 feet before he freed himself and had his arm ran over by the back tire.
"She pulled away and it drug me, and I fell… It hurt really bad, there were tire marks on my arm," Baker said. "My veins turned red."
Baker's mother, Serena Thomas, has expressed outrage over the incident.
"A bus driver is supposed to make sure that her kids are supposed to be safe," Thomas said. "I don't send my son on a school bus to get hurt."
The driver of the bus has since been charged with careless and reckless driving, ABC11 reports.
Moore County Schools has confirmed that the driver is not driving a bus at this time but whether or not they will in the future is unclear.
Thomas, for her part, does not believe the act was intentional, merely negligent.
"You should've just watched the kids, you watched the other little girls," she said. "You don't get paid for thinking. You said you thought all the kids made it over safe but you never verified if Zion made it over safe."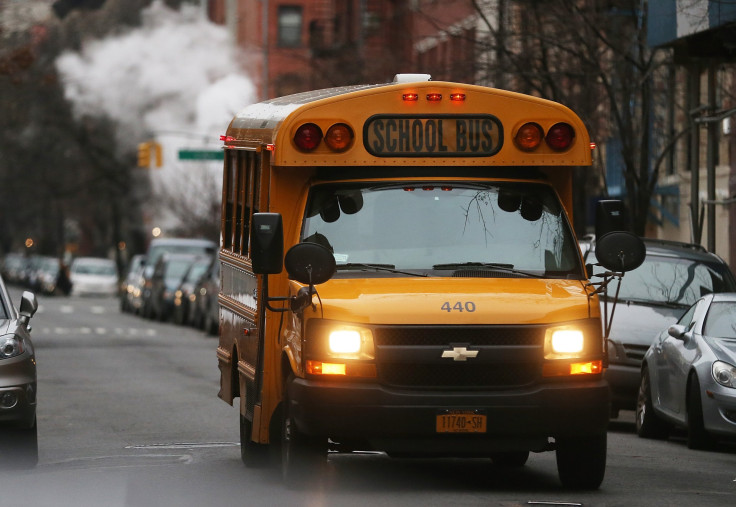 © Copyright IBTimes 2023. All rights reserved.