North Carolina Man Stabs Wife, Injures K-9, Throws Gasoline On Officers During Arrest
A North Carolina man was arrested Thursday (May 14) after he allegedly stabbed his wife and a police K-9. According to Burlington police, the man faces more than a dozen felony charges.
Police responded to a stabbing incident Thursday at 1500 block of North Mebane Street. When deputies arrived at the scene, they found a woman with multiple stab wounds. The suspect, identified as Ali Sandi, 41, was outside of the home and the officers tried to detain him.
While trying to arrest Sandi, he allegedly assaulted officers by throwing gasoline on them and charging at them with a knife. He also stabbed a K-9, a 3-year-old Beligian Malinois, during the arrest.
Police transported Sandi's wife, who had non-life-threatening injuries, to a hospital. Several officers were also injured and treated for minor injuries suffered during the arrest, local media reports said.
Sandi was charged with seven counts of assault with a deadly weapon on a government official, three counts of assault on a law enforcement officer causing physical injury and one count of assault on a law enforcement agency animal.
Additional domestic violence-related charges were added Friday. Sandi also faces attempted first-degree murder, first-degree kidnapping, assault by strangulation and two counts of child abuse.
He is currently being held in the Alamance County Jail on a combined $1,180,000 bail.
Earlier this month, a California man stabbed his pregnant wife and escaped the scene with his 1-year-old daughter. Police said that the man was later involved in a car crash.
According to the Riverside County Sheriff's Department, witness tried to help the man and his daughter, but the suspect stabbed one of them in the arm and threw his daughter over a steep cliff into a ravine. He then fled on foot into the canyon. The suspect, Adam Slater, was charged with murdering his 1-year-old daughter. His pregnant wife was rushed to a local hospital and was reported to be in stable condition.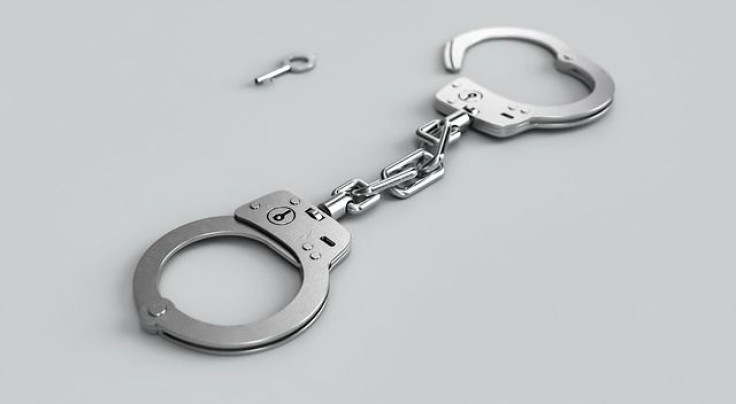 © Copyright IBTimes 2023. All rights reserved.