North Korean Official Overseeing Seoul Ties Likely Holding Spy Chief Role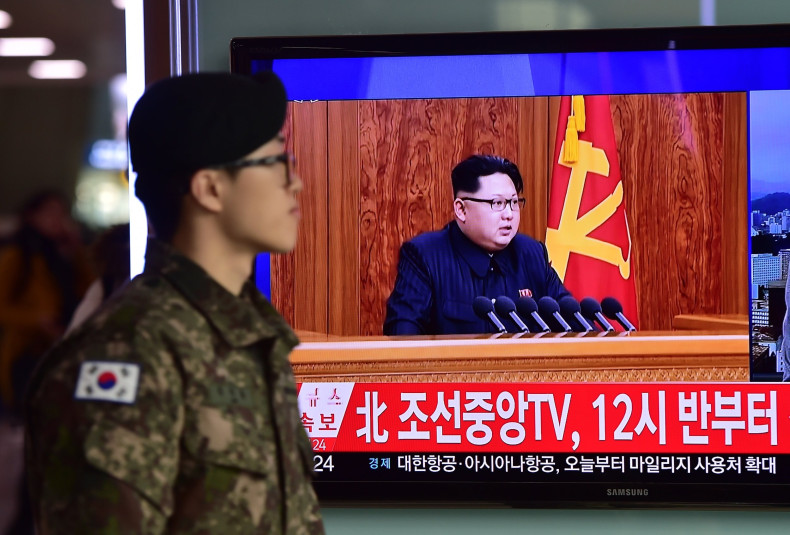 A North Korean official, who has been tasked with handling inter-Korean affairs, is believed to be continuing his role as the head of the country's spy agency, a Yonhap report said Thursday, citing sources. Gen. Kim Yong-chol has been appointed party secretary to handle inter-Korean affairs and head of the United Front Department after the death of his predecessor Kim Yang-gon.
A source familiar to North Korean affairs told Yonhap that Kim also seems to hold his position as the head of North Korea's Reconnaissance General Bureau, its spy agency, and has been given the job of espionage operations against South Korea and cyber-warfare. The report adds that Kim Yong-chol is believed to have led North Korea's spy organization since 2009 and reportedly orchestrated the sinking of the Cheonan warship and the shelling of Yeonpyeong Island in 2010.
Kim Yong-chol is also believed to be the mastermind behind planting landmines on the southern part of the inter-Korean border, which severely injured two South Korean soldiers last August and triggered fresh tensions between the two rival countries. North Korea had denied planting the landmines. The Yonhap report also estimated that the appointment of Kim Yong-chol as successor to Kim Yang-gon may keep ties strained between the two countries.
The North Korean spy organization was also reportedly behind an alleged attack on Sony Pictures Entertainment in 2014, over the release of the movie "The Interview."
Kim Yong-chol's name was included in the list of officials facing sanctions by the United Nations Security Council on March 2, as the organization imposed tougher measures against the reclusive country over its latest provocations in the region. Seoul had also blacklisted the official in its own unilateral sanctions against North Korea.
The Yonhap report said that the recent provocations from Pyongyang seem to indicate that Kim Yong-chol is still heading North Korea's spy agency. However, other sources told Yonhap that he may lead the spy agency temporarily until a successor is appointed.
In January, North Korea conducted its fourth nuclear test while in February the country launched a rocket into space, a move seen as a cover to test Pyongyang's long-range missiles. The country has also test-fired several missiles in-between, while leader Kim Jong Un called for more nuclear warheads and better defense capabilities.
As an effort to boost the defense against Pyongyang's provocations, the U.S. and South Korean troops have been conducting joint military drills. But Pyongyang has slammed them saying that they are a cover to prepare for an invasion of the North and threaten the country's sovereignty. North Korea has since threatened to launch an attack against South Korea and the U.S. if the drills continued.
© Copyright IBTimes 2022. All rights reserved.