Is *Nsync Reuniting At MTV VMS? Twitter Trends #NSYNC And #NSYNCReunion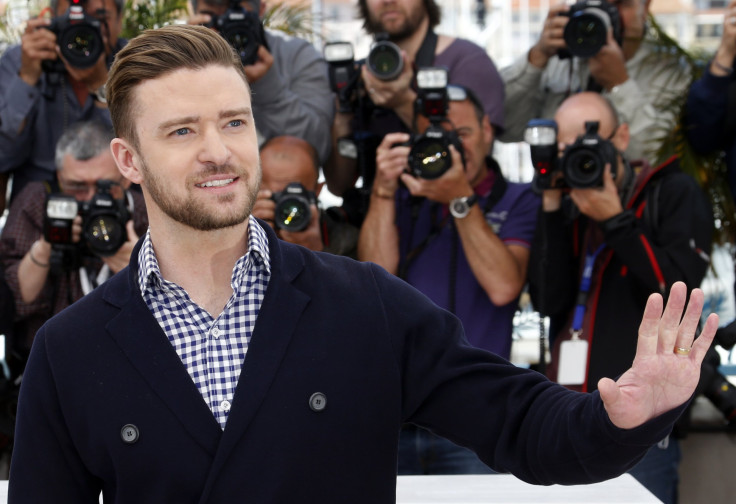 Is *Nsync reuniting? This rumor seems to be oh-so-true. Justin Timberlake and his former band mates Joey Fatone, J.C. Chasez, Lance Bass and Chris Kirkpatrick are best known for their hits in the late '90s and early 2000s, like "Bye Bye Bye" and "It's Gonna Be Me."
First it was the Backstreet Boys and New Kids on the Block and now *Nsync will apparently reunite to the delight of thousands of 20-somethings! The fellas will be getting together to perform at the 2013 MTV Video Music Awards in Brooklyn's Barclays Center on Sunday, a source told the New York Post's Page Six. Timberlake will supposedly receive the Michael Jackson Video Vanguard Award.
The other members of *Nsync were reportedly spotted in the VIP section at Timberlake's concerts with Jay-Z at the Sun Life Stadium in Miami, along with his wife, actress Jessica Biel, and mother, Lynn Harless -- fueling belief that the group could get back together.
*Nsync was known for their sometimes-crazy outfits and loveable personalities. Buzzfeed put together a list of why the world needed the boys to reunite, which consisted of their oversized-shiny jumpsuits, they pulled off "Christmas in July," they rocked overalls like no one else and who could forget the bulletproof vests with bright, multicolored camo pants.
Timberlake is currently tied with Macklemore and Ryan Lewis for the most amounts of nominations at the VMAs, which is not surprising since he has gone on to win tons of solo awards since leaving the band.
*Nsync has not performed together since 2003 at the Grammy Awards, Rolling Stone wrote, and that came after they said they would be separating in 2002 after their "Celebrity" tour.
Since it's been more than decade since they guys put on a performance, their fans flocked to Twitter to talk about their excitement over a potential reunion. Check out their comments below:
© Copyright IBTimes 2023. All rights reserved.