Nude Photo Leak 2019: Iggy Azalea 'Embarrassed, Violated, Angry' Following Hack
Rapper Iggy Azalea said Monday that she feels "blindsided, embarrassed, violated, angry, sad" after her nude photos were leaked on the internet over the weekend. Azalea deleted her Instagram and Twitter accounts Monday, one day after her topless photo from a GQ photo shoot was leaked online.
The 28-year-old reactivated her Twitter account hours later to issue a statement on the leak before deleting the account again. In the now-deleted note to her followers, Azalea explained the photos were outtakes from a 2016 GQ photo shoot and were never intended for public release. She vowed to press criminal charges against those behind the hack and leak.
"Today I'm a ball of negative emotions. I feel blindsided, embarrassed, violated, angry, sad and a million other things. Not solely because I did not consent to this — but also because of the vile way people have reacted," she wrote. "A lot of high profile women have shot covers for GQ with a strategically placed hand ect Covering their breasts etc. I always felt they were very beautiful covers, so I jumped at the opportunity."
"I hadn't seen other women's covers leak so I felt comfortable (on a closed set) to model for such a reputable magazine knowing only the images with my hands covering would be considered for print," she continued. "I never consented to taking topless pictures for potential release, period. It was my understanding BEFORE shooting, GQ do not print topless pictures."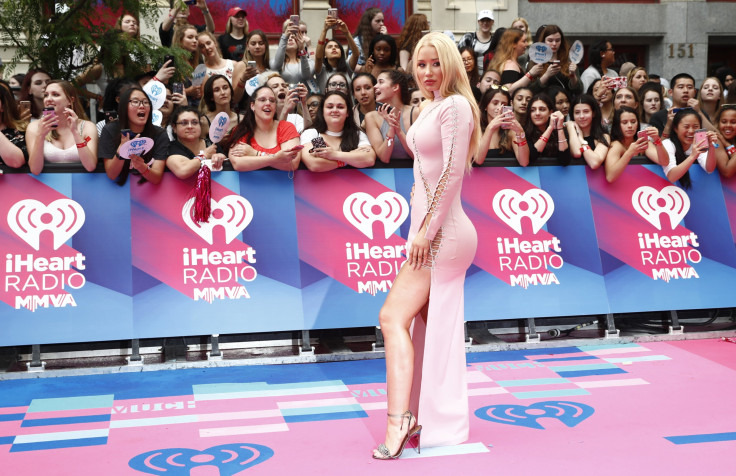 Azalea went on to discuss the many comments that were posted on social media following the leak.
"The outright wicked things people say is overwhelming & makes me feel like throwing up," she wrote. "If you've ever been humiliated before in front of family & those you care about maybe you can relate to what I'm going through."
"It's like a nuclear bomb that explodes and not only destroys you emotionally, but leaves a path of destruction in your personal life, effecting [sic] your relationships & people who matter most too [sic]," she added.
The "Fancy" singer then addressed her decision to deactivate her social media accounts, saying she feels there is no where she "can retreat to" or has a "happy place'" where she can "wait in until it all blows over."
"I have seen some really vicious s--- written in the last 24 hours and it is too much negativity for me to handle," she concluded. "For now it's best to keep my accounts deactivated. Please be kinder to one another."
The leak comes as the rapper prepares to release her second studio album "In My Defense." Azalea released the first single, "Sally Walker," from the album in March and a second single titled "Started" earlier this month.
Azalea now joins a list of several A-list stars, including Jennifer Lawrence, Gabrielle Union, Leslie Jones and Kate Upton, who had been targeted by hackers. In 2014, several celebrities became the victims of a nude photo leak, which returned again in 2017. Some of these photos were posted on the Celeb Jihad website. A subreddit by the name "Fappening" was created for leaked nude images first posted on the website 4chan.
In April 2017, photos of actresses Amanda Seyfried, Rose McGowan, figure skater Analeigh Tipton, model Dylan Penn, "Arrow" star Katie Cassidy and many others were stolen. In August of that year, several other celebrities, including Miley Cyrus, Kristen Stewart and Tiger Woods, were targeted.
© Copyright IBTimes 2023. All rights reserved.
FOLLOW MORE IBT NEWS ON THE BELOW CHANNELS