Nun Admits Stealing $835K From School To Pay For Gambling Trips, Credit Card Charges
KEY POINTS
A retired nun agreed to plead guilty to wire fraud and money laundering
She admitted to embezzling more than $835,000 from the California school where she served as principal
She used the money to pay for personal expenses and fund gambling trips to Nevada
A 79-year-old retired nun who took a vow of poverty has agreed to plead guilty in federal court after stealing more than $800,000 from a California elementary school to pay for personal expenses and fund her gambling habit, prosecutors said.
Sister Mary Margaret Kreuper was charged Tuesday with one count of wire fraud and one count of money laundering and faces up to 40 years in federal prison, according to a statement from the office of the U.S. attorney for the Central District of California.
In a plea deal filed Tuesday, Kreuper admitted that she had embezzled more than $835,000 from the St. James Catholic School in Torrance, California, where she had served as principal for 28 years, prosecutors said. She stole the amount over a period of 10 years ending in 2018, the year she retired, the U.S. attorney's office said.
Kreuper is scheduled to appear in the Federal District Court in Los Angeles on July 1.
When she was still the principal of the school, the retired nun was the one in charge of the money the institution collected for tuition and fees as well as charitable donations. Kreuper also managed the school's bank accounts, including one meant to pay for the living expenses of other nuns who worked for the school.
She admitted in her plea agreement that she had diverted school funds into the St. James convent account and its federal credit union savings account and used the money to pay for personal expenses, including "large gambling expenses incurred at casinos" in Nevada and credit card charges.
The retired nun admitted to a "fraudulent scheme" in which she "lulled St. James School and the administration into believing that the school's finances were being properly accounted for and its financial assets properly safeguarded," prosecutors said.
Kreuper allegedly forged monthly and annual financial statements and instructed other school staff to either forge or destroy records when an audit was being made, the U.S. attorney's office said.
Kreuper's lawyers, Mark A. Byrne and Daniel V. Nixon, said she was "very remorseful," The New York Times reported.
"As soon as she was confronted she accepted full responsibility for what she had done and she has cooperated completely with law enforcement and the Archdiocese," the lawyers said in a statement, adding that "she has been suffering from a mental illness that clouded her judgment and caused her to do something that she otherwise would not have done."
Her scheme was discovered in 2018 after a routine audit upon her retirement raised "several red flags" of "checks being cashed into different accounts," said Adrian Alarcon, a spokeswoman for the Archdiocese of Los Angeles, KTLA 5 previously reported.
The Torrance Police Department launched an investigation in December 2018, and the discovery had shocked and saddened the archdiocese.
However, Kreuper was not the only one behind the embezzlement, the report said. Another employee of the school, Sister Lana Chang, was allegedly involved in the scheme. Chang taught eighth-grade students and served as the vice-principal of the school before retiring in 2018 as well, the Los Angeles Times previously reported.
The church and archdiocese stated at the time that they will not press charges against either woman and wanted to address the issue internally.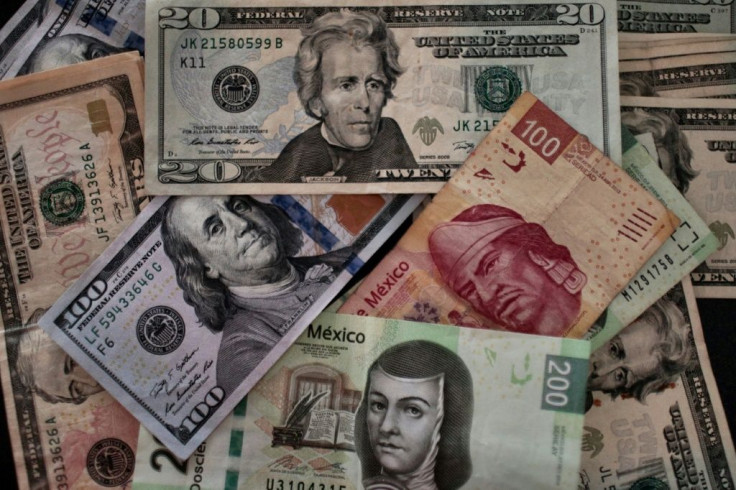 © Copyright IBTimes 2023. All rights reserved.