NYC Halloween Parade 2014: Route Map, Viewing Spots, Tips And TV Info For New York's Village Parade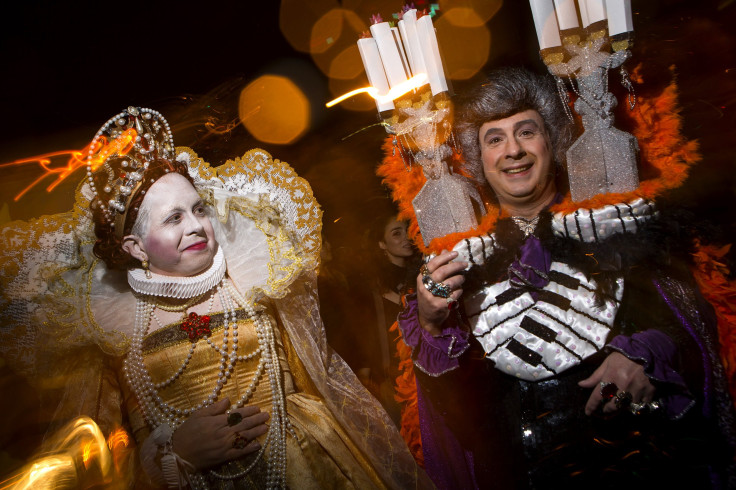 Friday, Oct. 31, millions of people across the country will dress up in costumes for parties and trick or treating in celebration of Halloween, but no Halloween celebration can rival the New York City Village Halloween Parade. The annual Parade, which is expected to bring up to 50,000 people together on the holiday, will celebrate its 41st anniversary in 2014.
The parade will begin at 7 p.m. EDT on Friday, taking place along Sixth Avenue between Spring Street and 16th Street. Anyone wearing a costume is invited to participate and can gather before the parade on Sixth Avenue at Canal Street. The parade can also be watched on television at 8 p.m. EDT (details below).
This year the theme of the parade will be "The Garden of Earthly Delights." The festivities will include hundreds of puppets, dozens of bands performing live music, dancers and, of course, tens of thousands of costumed New Yorkers in what the parade's website calls, "the nation's most wildly creative public participatory event in the greatest city in the world." Actress and comedian Whoopi Goldberg will be the grand marshal of the 2014 parade.
For those hoping to catch the Halloween parade this year, whether in person or on TV, below is all the information that you need to know.
Date and time: Friday, October 31, 2014, 7 p.m. until about 10:30 p.m. EDT
Route map and meeting spot: People will gather on Sixth Avenue South at Canal Street between 6:30 and 8:30 p.m. EDT. The map of the parade route can be seen below, as per the parade's website.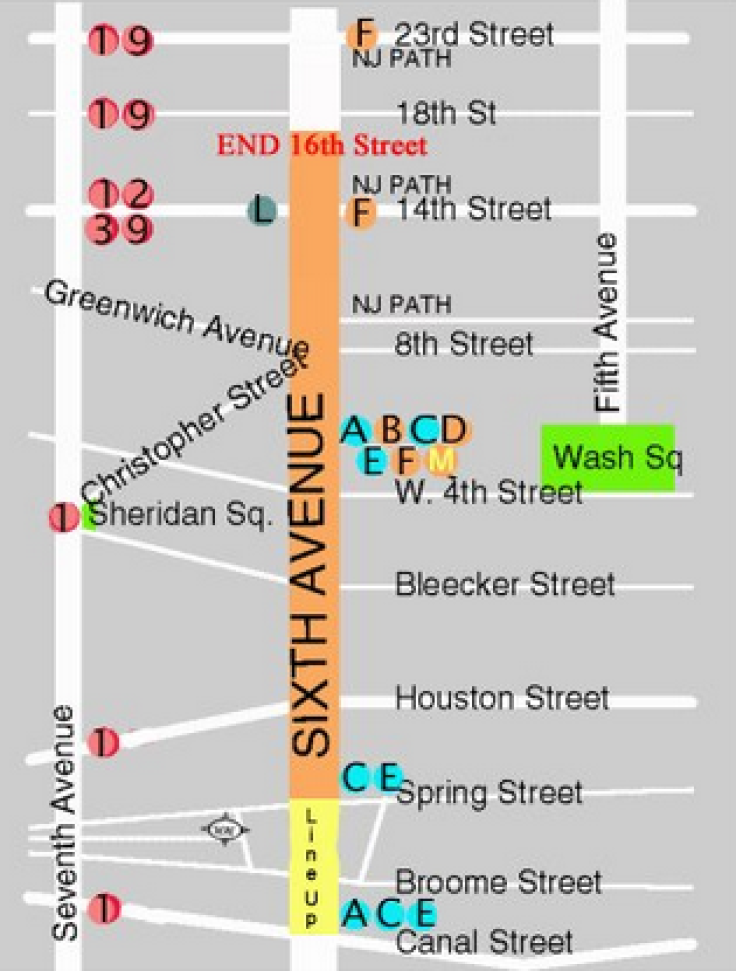 Weather: The weather forecast is for a low temperatures of between 49 and 58 degrees during the parade, according to Weather.com. A 60% chance of showers is expected late in the night.
Viewing spots and tips: Simply getting a costume and taking part in the parade is the best way to actually see the action, as the streets and sidewalks along the parade route can become crowded. Those just hoping to watch can find places on Sixth Avenue north of Spring Street to 16th Street, but note that streets west of Sixth Avenue will be closed by police, so it is recommended to arrive at least an hour early to secure a good spot. Avoid streets between Bleecker Street and 14th Street, as they are typically the most crowded.
Television info: Hoping to watch the parade from the comfort of your home? The NYC Halloween Parade will be televised live on NY1 from 8 p.m. to 9:30 p.m. EDT. Check your local listings for channels.
Will you be taking part in the Halloween parade? Tweet your thoughts to @Ja9GarofaloTV.
© Copyright IBTimes 2023. All rights reserved.