NYC Mayor Bill De Blasio Questions The White House, Says Timothy Caughman's Murder Was 'Racist Terrorism'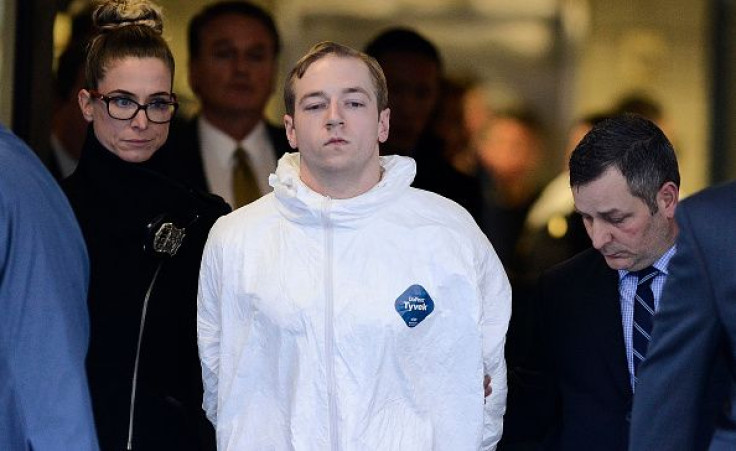 New York City Mayor Bill de Blasio took to his Twitter page early Tuesday questioning the White House failure to acknowledged the murder of 66-year-old Timothy Caughman as a "hate crime."
"The deadly attack on Timothy Caughman was domestic, racist terrorism. Why is the White House afraid to call it a hate crime?" de Blasio tweeted.
Read: Confederate Flag: Georgia Couple Get 19 Years In Prison For Hate Crime, Threatening Black Family At Child's Birthday Party
James Harris Jackson, a 28-year-old Baltimore native, fatally struck Caughman, a homeless black man, with a 26-inch sword with an 18-inch blade on St. Patrick's Day. Jackson drove to New York City so that he could come up with ways to kill black people, according to reports. He was charged Monday with murder as an act of terrorism, according to the New York Daily News.
"James Jackson prowled the streets of New York for three days in search of a black person to assassinate in order to launch a campaign of terrorism against our Manhattan community and the values we celebrate," Manhattan District Attorney Cyrus R. Vance Jr. said Monday, according to CNN.
Mayor de Blasio's spokesman Eric Phillips also attacked the White House failure to accept the deadly attack had everything to do with race, referencing White House press secretary Sean Spicer in Twitter posting. "Words matter and it's the spokesperson's job to get them right. Call it what it is, Sean. It's a hate crime — and it's terrorism," Phillips tweeted Monday.
Spicer addressed Caughman's murder Monday during a press briefing saying, "Hate crimes and anti-Semitic crimes of any nature should be called out in the most reprehensible way. There is no room for that in our country." He also added he does not know all of the details of what had really transpired March 17.
However, in an interview with the New York Daily News Sunday, Jackson said he'd planned to "kill as many black men as he could."
"I didn't know he was elderly," Jackson told the Daily News, adding that he preferred to have had killed "a young thug" or "a successful older black man with blondes ... people you see in midtown. These younger guys that put white girls on the wrong path." He also said he had been thinking of the attack "for a long time."
"I figured I would end up getting shot by police, kill myself, or end up in jail," Jackson told the Daily News.
President Trump has not issued any statement regarding Caughman's death.
Jackson, an Army veteran, is currently being held in Rikers Island jail.
© Copyright IBTimes 2022. All rights reserved.
FOLLOW MORE IBT NEWS ON THE BELOW CHANNELS