Who Is James Harris Jackson? Racist Stabbing Attack By White Supremacist Looking To Kill Black Men In NYC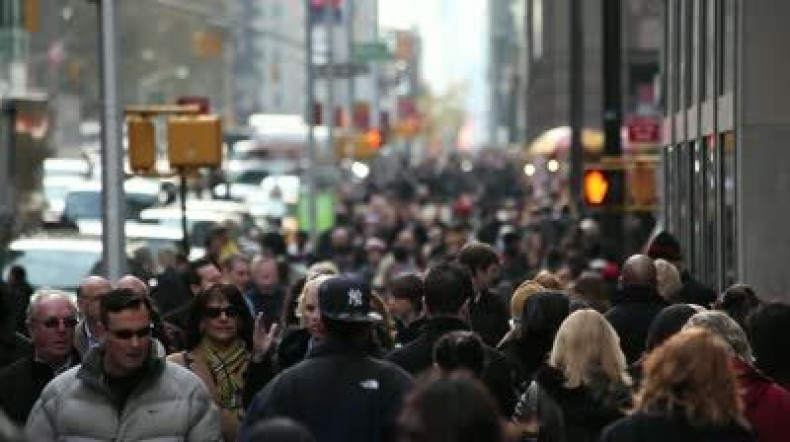 UPDATE: 2:51 p.m. EST —​ James Harris Jackson was arraigned in Manhattan court Thursday. He was charged with murder as a hate crime, the AP reported. Jackson didn't enter a plea and is due back in court again on March 27.
Original story:
The New York Police Department arrested a white Army veteran on Wednesday who allegedly killed a homeless black man with a sword earlier in the week. White supremacist James Harris Jackson, 28, turned himself into police on Wednesday just days after traveling from Maryland to New York City to carry out violence against black men in order to achieve fame in the "media capital of the world," police said.
According to police, Timothy Caughman, 66, a black man who was a can-collector and autograph seeker, stumbled into a Manhattan police station Monday night with stab wounds to the chest and back. He later died from his injuries. On Wednesday, Jackson surrendered to police after he saw himself on surveillance footage broadcast on local news.
Read: White Terrorism: FBI Arrests Supremacist Planning 'Dylann Roof' Style Attack On Non-Whites
"I'm the person you're looking for," Jackson said after walking into a police substation in Times Square Wednesday. He told police he had knives in his pocket and explained where he discarded the 26-inch sword he said he used to attack Caughman, who Jackson targeted for no reason other than his race. Jackson also said he had traveled from Baltimore in order to kill black men in New York City because of the media exposure it would provide. Police charged him with second-degree murder but were looking to classify the attack as a hate crime as well.
"He was very forthcoming with us," NYPD Assistant Chief William Aubry told reporters on Wednesday. "He knew what he was doing when he was coming up here, and he relayed all of that information to us."
Police said video evidence corroborated much of Jackson's account.
Jackson identified as a white supremacist and told police he had written a manifesto, which was on a laptop police did not immediately search because they have not yet obtained a warrant. He was honorably discharged from the Army in 2012 after serving in Afghanistan and Germany, the New York Post reported.
In recent years, he had been living in Baltimore studying to be a lawyer, but he abandoned an apartment after failing to pay rent for several months, the Associated Press said. Marcus Dagan, who informally helped manage a Baltimore apartment where Jackson lived in 2014 and 2015, told the AP that Jackson was "one of those people you wish you never met."
© Copyright IBTimes 2022. All rights reserved.