NYC Nanny Stabbing: Blog Posts By Marina Krim About Her Children Have Surfaced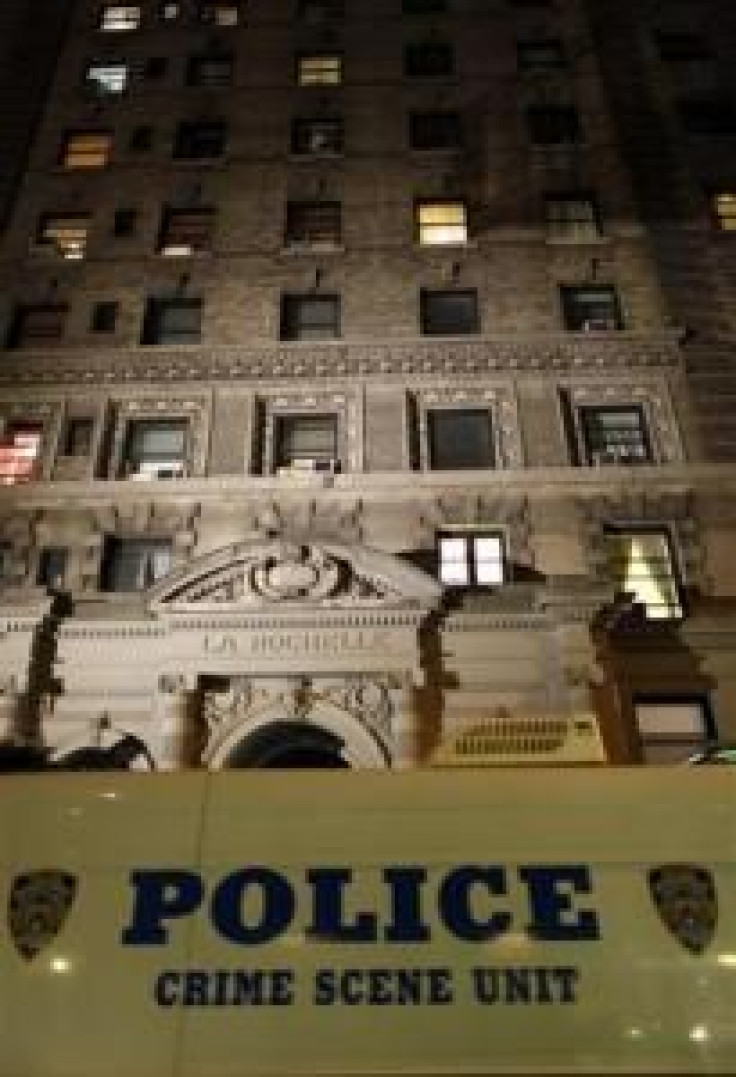 The devastating news that Lucia, who was also known as Lulu, and Leo Krim had been stabbed to death in their New York City apartment by the family's nanny resonated online, perhaps because of a blog their mother kept.
When Marina Krim came home to find her 2-year-old son and 6-year-old daughter dead in the family's bathtub, she screamed hysterically, several news reports said. Three hours earlier, she had published an article on her LiveJournal account that now gives the public a peek into her admiration for children.
The blog – called "Little Miss Lucia" -- has since been taken down, but Boing Boing was able to publish a small part of her most recent post.
"Leo speaks in the most adorable way possible," Marina Krim wrote. "Firstly, he speaks super clearly, so you can understand every word he is saying. And he does things like, '(I) want a fresh bagel' and 'Dito (what he calls himself) wants cold milk' and most adorable of all, 'No thank you' – he never uses 'No' alone, it's always paired with 'thank you'."
The blog post quickly went viral in the wake of the tragic news Thursday night, attracting thousands of sympathetic comments. Boing Boing editor Xeni Jardin reported that when she first published the story, she received a huge reaction from friends of the Krim family who read Boing Boing.
Another post by Marina Krim detailed the time with her children she valued the most.
"One of the best parts of my day is after I drop both girls off at school and have 3 precious hours with little Lito all to myself," she wrote. "Ok, I'm near getting cheesy I adore this boy so much!!! He's obsessed with collecting acorns he finds 'on the floor,' he loves riding 'the school bus' and he happily plays by himself for long periods of time. Here he has set up his kitchen in the living room and is 'making bacon' (not sure where he learned the word 'bacon')."
Kevin Krim, the children's father, was returning from a business trip when police met him at the airport and relayed the news. Krim, CNBC's general manager of digital content, has previously held positions at Yahoo, Bloomberg and LiveJournal. The Krims also have another child, who survived.
It was initially reported that the Krim family only recently hired nanny, Yoselyn Ortega, 50. The New York Times and several media outlets reported that the Krim family was apparently close enough to Ortega – who is not expected to survive her self-inflicted stab wound – to spend time with her family in the Dominican Republic earlier this year. Much of what is known of the trip comes from another blog post by Marina Krim.
"We spent the past 9 days in the Dominican republic," Krim wrote. "We spent half the time at our nanny, Josie's sisters home in Santiago. We met Josie's amazing familia!!! And the the Domincan Republic is a wonderful country!! More pics to come!!"
© Copyright IBTimes 2023. All rights reserved.