NYC Passes Bill To Allow Transgender People To Change Sex On Birth Certificate Without Surgery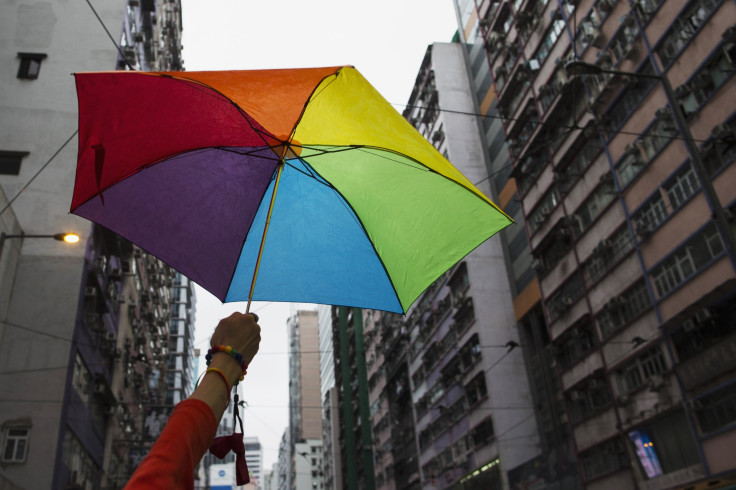 The New York City Council Monday approved a measure that eliminates the surgery requirement for transgender people seeking to change the sex designation on their birth certificates. The ordinance was proposed in October by City Council Member Corey Johnson, a Democrat.
The policy will require a licensed health care provider to state under oath that "based on contemporary expert standards," according to the Transgender Legal Defense and Education Fund (TLDEF) press release, "an individual's true sex is not accurately recorded on their current birth certificate." Mayor Bill de Blasio is expected to sign the measure into law, and the Board of Health is expected to adopt regulations Tuesday.
Laws vary from state to state regarding the requirements needed to change one's sex designation on a birth certificate. Most states will amend them with proof of sex-reassignment surgery, but a few states -- including Idaho, Ohio and Tennessee -- will not. Other states require the applicant receive some form of gender-reassignment treatment, such as hormone therapy.
But this bill, Int. 491 (2014), which Johnson told the New York Daily News in October was "the most progressive in the country," eliminates surgery as a requirement. "Gender won't be about your physicality," he said. "It won't be about your body. It's about how you identify."
Gender dysphoria is the clinical term for the condition in which a person feels his or her emotional and psychological identity as a male or female, and the gender roles that come with it, is opposite from the biological sex assigned at birth.
People can be turned down from jobs, accused of fraud, harassed and attacked if the gender on a birth certificate does not match the gender with which the person identifies, Carrie Davis, chief programs and policy officer at the Lesbian, Gay Bisexual & Transgender Community Center, told the New York Daily News. The National Transgender Discrimination Survey, in a recent report, found 40 percent of transgender people have said they faced discrimination because of mismatched documents.
TLDEF clients Joann Prinzivalli, Patricia Harrington, Marco Wylie, and Naz Seenauth sued the city in a first-of-its-kind lawsuit that challenged the surgery requirement.
"We are thrilled by the passage of this legislation," TLDEF Executive Director Michael Silverman said in a press release. "Today's action will dramatically improve the lives of transgender people born in New York City. We thank Council Member Johnson, the City Council and the Board of Health for taking action. The city's policy served only to harm transgender people and they moved to change it. We also thank the many activists and advocates who have worked tirelessly to ensure that the city's harmful policy will be changed."
© Copyright IBTimes 2023. All rights reserved.