NYC Subway Runs Over 2 Drunk Women: 'You Hear Bones Crunching'
A fatal accident in Brooklyn under the New York subway involving two drunken young women has been reported. In the incident early Sunday, one woman died and the other was seriously injured.
Screams were heard as the train rode over them and one could hear "bones crunching" according to bystanders who watched helplessly.
According to eyewitnesses and cops, the two women were heavily drunk. They got off a train and walked staggeringly arm in arm and lost the foot.
One fell between two train cars and the friend also fell while trying to save the companion and got crushed when the train started moving.
As the train moved horrified bystanders heard their screams, reported New York Post.
According to the onlookers, the young women were coming from a holiday party and were drunk when they got off a southbound A train at the Broadway Junction at 12:20 a.m.
The ladies on high heels looked "visibly intoxicated," said Kwame Martin, 33, a software engineer.
"The friend tried to catch her but both fell on the tracks between the two train cars, Then the A train started leaving," Martin added.
Police sources also endorsed that the women "appeared intoxicated" and lost footing.
Martin added people on the platform tried to keep the train from pulling out. The emergency brake was applied to save the trapped between the two cars, the MTA sources said.
Cops arrived immediately and took control of the train to remove the bodies. One woman, 23, was pronounced dead by paramedics, the NYPD said. Her identity was not disclosed as the family has to be informed.
The other woman, Jennifer Fuentes, 24, sustained an injury to her arm and was admitted to Brookdale University Hospital Medical Center and is reportedly stable.
Meanwhile, Subway riders urged the Metropolitan Transportation Authority to invoke additional safety measures.
Allegresse, a woman passenger said she had been to China and such accidents never happened there as walls are erected between people and the tracks.
LaJuan Wix said also said urgent attention is required by MTA to improve the train service to make them accident--free.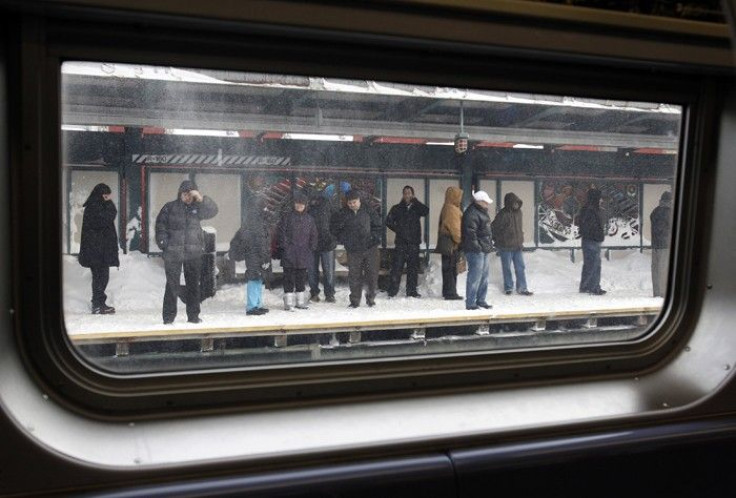 The New York City Subway is a rapid transit system owned by the City of New York. It has been leased to state-run MTA's subsidiary the New York City Transit Authority.
Meanwhile, MTA averted a strike by reaching an accord with the Transport Workers Union. The old contract had expired on May 15.
The last transit strike happened in December 2005 when Michael Bloomberg was the New York City mayor.
An estimated 8 million people in New York use subways and buses to commute.
For them, the deal is a relief as mass transit slowdown would have threatened the happy holidays, per CBS news.
© Copyright IBTimes 2023. All rights reserved.