NYPD Officer Shooting Updates: Bronx Manhunt Underway After New York City Housing Authority Incident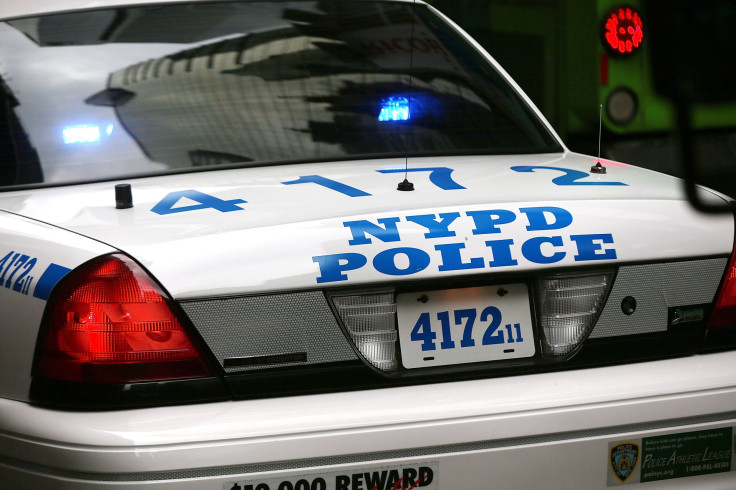 UPDATE: 10:35 p.m. EST -- The suspect killed after a NYPD shooting at the Melrose Houses in the Bronx was found dead with an apparent self-inflicted gunshot wound inside one of the apartments late Thursday. A semi-automatic handgun and a shotgun were recovered from the public housing complex and "several suspects" were in custody, police told the New York Daily News.
Two New York City Police Department officers were shot during a drug-related investigation at the Melrose Houses on East 156th Street, after encountering two suspects in a stairwell around 8 p.m. EST. The armed suspect fled to a seventh floor apartment before allegedly shooting himself. Several other people were at the apartment at the time of the shooting.
"I was coming into my building and there were mad gunshots," Kendrick Joseph, 18, told the New York Daily News. "Pow! Pow! Pow! I don't know how many."
UPDATE: 9:50 p.m. EST -- One suspect is dead and another in custody after two New York Police Department officers were shot Thursday night inside the Melrose Houses development in the Bronx. Police are still searching for a third suspect, according to WCBS-TV in New York.
One officer, a man, suffered a graze wound to his face and was in stable condition at Lincoln Hospital. The second officer, a woman, was shot in the torso and was undergoing surgery at the medical center. She remained in serious condition. The suspect who was apprehended was also being treated at Lincoln Hospital late Thursday.
The shooting happened when the NYPD officers were on patrol at the public housing development, on East 156th Street between Cortlandt and Morris avenues. The shooting occured less than 5 miles from where New York City Mayor Bill de Blasio was delivering his State of the City address. After his speech, de Blasio was briefed on the shooting and headed to Lincoln Hospital where the officers are being treated, his spokeswoman told WCBS-TV.
Original story:
Two New York Police Department officers were shot Thursday night in the Bronx. The police officers were taken to Lincoln Hospital and a major manhunt is underway for at least one suspect, according to local news channel WPIX-TV.
The shooting happened around 8 p.m. EST in the hallway of a New York City Housing Authority complex on East 156th Street near Concourse Village. One NYPD officer was shot in the head and is in critical condition, while the other was shot in the leg. It's still unclear what led to the shooting, law enforcement sources told New York's WNBC-TV.
Police are questioning one potential suspect, while other officers are searching for a possible second suspect. More than 100 police officers are at the scene of the shooting and many have entered the complex with automatic weapons, sledge hammers and jackhammers, according to WPIX-TV.
This is a developing story.
© Copyright IBTimes 2023. All rights reserved.
FOLLOW MORE IBT NEWS ON THE BELOW CHANNELS