Oakland Police Scandal Latest Update: First Woman Police Chief To Fix 'Frat House'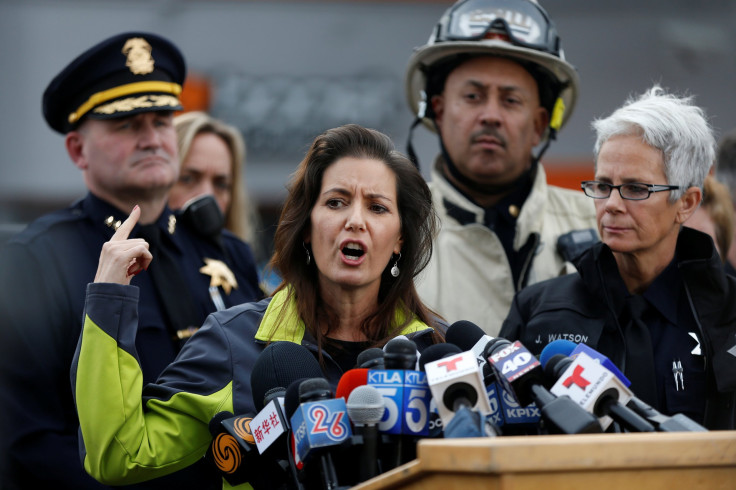 Oakland, California, City Mayor Libby Schaaf announced Wednesday that the woman tasked with reforming the Chicago Police Department last June, commander Anne Kirkpatrick, will soon take on a similar undertaking as Oakland's new police chief.
Kirkpatrick, who was also once the police chief in Spokane, Washington, hopes to turn around the troubled central California police force a year after it was marred by an extensive sexual abuse scandal, the Los Angeles Times reported Wednesday. After the numerous sexual assault incidents were uncovered, Schaaf said she was " here to run a police department not a frat house."
Celeste Guap, 19, has said she had sexual relations with "more than" 30 Oakland police officers. She was 16 when she had sex with her first Oakland officer. She said three out of the 30 cops paid her for sex.
"And he would tell me, he be like, 'Hurry up and turn, hurry up and turn 18,'" Celeste told a local reporter on June 27, 2016. "But I talked him into it. I feel guilty because he was trying to do the right thing."
Four police officers were fired and charged criminally over the scandal. And the city witnessed three different police chiefs in less than two weeks in its aftermath.
"She faces some very difficult challenges in Oakland. There's the crime issues, there's the internal police culture issues," Frank Straub told the Wall Street Journal. Straub took over as the police chief in Spokane, Washington, after Kirkpatrick. He said that she had a "no-nonsense approach to police misconduct."
Kirkpatrick will become Oakland's first female police chief. She said she views the opportunity as an "opportunity."
"I don't consider it (the Oakland Police Department) a mess," said Kirkpatrick, who has been a police officer for over 30 years.
Kirkpatrick led the Bureau of Professional Standards while working as a law enforcement officer in Chicago, Illinois. Her appointment to the oversight position was a response to the department receiving wide-ranging criticism from social justice groups worldwide for their handling of the police killing of 17-year-old Laquan McDonald on Oct. 20, 2014, a black male.
The Chicago police force has been accused of defending the Officer Jason Van Dyke, who shot and killed McDonald. Seven Chicago officers had been recommended to be fired for allegedly covering up Van Dyke's actions by issuing fake reports, according to the New York Times on Aug. 18, 2016.
Van Dyke faces murder charges after a video emerged showing him shoot McDonald 16 times. It additionally depicts Van Dyke moving towards McDonald as McDonald was walking away when Van Dyke issued the first shots.
© Copyright IBTimes 2023. All rights reserved.