Obama: Chemical Weapons Were Used In Syria But We Can't Prove Who Used Them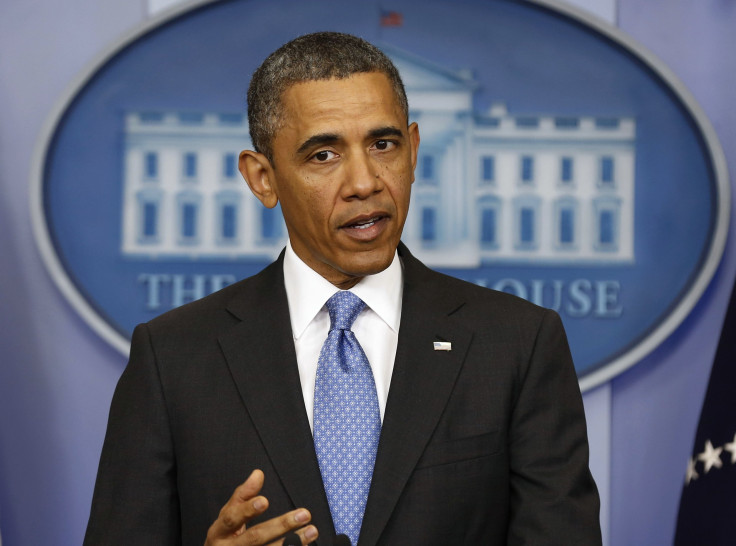 President Barack Obama on Tuesday said there isn't enough evidence to prove that the Syrian government has used chemical weapons on its people. Should the United States and its allies find the proof, Obama said the use of such weapons would be a "game changer" and that there is a range of options at his disposal. The president added that the use of chemical weapons in Syria would threaten the security of America and the international community.
"We don't want that genie out of the bottle," he told reporters in a press conference Tuesday morning, marking the first 100 days of his second term as president. "What we now have is evidence that chemical weapons have been used inside of Syria. We don't know how they were used, when they were used. We don't know who used them. We don't have a chain of custody [establishing who used them]."
Obama said America and its allies must ensure they get the facts. He added that rushing to judgment without the hard evidence may make it difficult to organize the international community on a plan of action.
"If I can establish in a way, not only the United States but also the international community, the use of chemical weapons by the Assad regime, then that is a game changer," Obama said, later adding that "by 'game changer,' I mean that we would have to rethink the range of options that are available to us. Clearly that would be an escalation, in our view, to the security of the international community, our allies and the United States."
The only way to end the Syrian conflict and bring peace to the nation, said Obama, is for President Bashar al-Assad to step down.
© Copyright IBTimes 2023. All rights reserved.
FOLLOW MORE IBT NEWS ON THE BELOW CHANNELS