Obama Immigration Actions: Legalized Immigrants Not Entitled To Housing Aid: Secretary Castro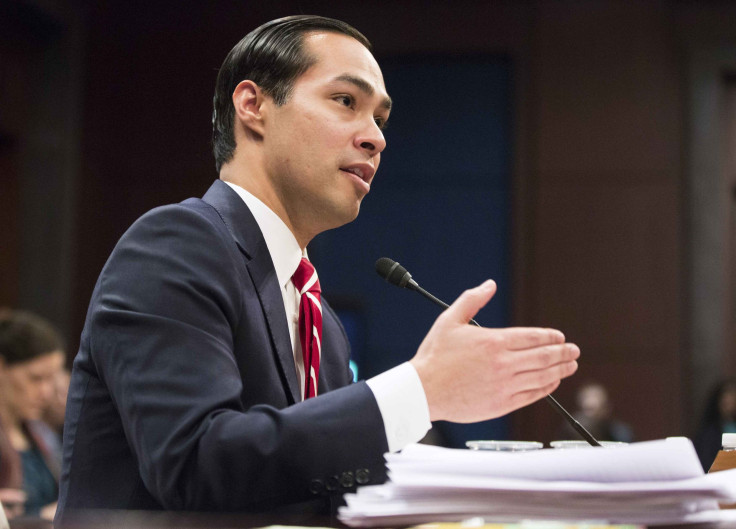 WASHINGTON -- President Barack Obama's executive orders providing legal status to as many as 5 million undocumented immigrants won't entitle those people to housing assistance, said Julian Castro, the secretary of Housing and Urban Development. Even young people who were brought to the country as children and already have received legal status don't qualify for any of HUD's programs, he said.
"Right now, that has not been put into place," Castro said on Thursday, speaking to a group of reporters as part of the National Association of Hispanic Journalists. "My hope, again, is that these are issues that hopefully sooner rather than later will be addressed. The best way to address them is going to be through legislation, because right now the reason they are not addressed is through statute. That means there is going to have to be legislation that is changed."
Castro clarified that the ban on housing assistance extends to those who already have obtained legal status through a program known as DACA. "My understanding the answer is that they do not," he said. "That's the position we're in and we're going to follow the law."
Access to government assistance for immigrants who obtain legal status through the president's executive orders has been one of the most intense complaints from Obama's critics. HUD would be one agency that might provide assistance for many immigrants -- if the law permitted it. The agency provides housing assistance for low-income families. It also runs several programs that provide government-backed loans for those attempting to purchase their first home.
Castro acknowledged there are many undocumented workers in the country -- particularly those who work in the agriculture sector -- who are living in poor conditions. But he said there is little that can be done without a congressional fix. "We are aware of it, there are very significant needs out there," Castro said. "What I hope is that when we accomplish comprehensive immigration reform, that it will allow folks, as the Senate has laid out, to get on a track to citizenship and in due course be able to improve their lives the way that other Americans are able to, in part, because of the investments we make."
© Copyright IBTimes 2023. All rights reserved.