Obama to Wall Street: Hold Brokers To Higher Standards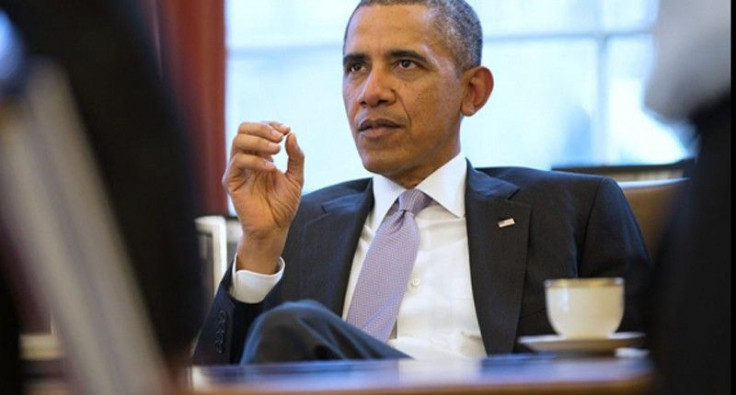 The White House is again squaring off with Wall Street. President Barack Obama is endorsing rules that would force brokers who control $11 trillion in Americans' retirement savings to act in their clients' best interest. Strenuously opposed by the financial sector, the new standards would transform the legal relationship between broker and investor.
The fiduciary duty rule, as the U.S. Department of Labor's proposed standard is known, promises to bring added scrutiny to the managers of 401(k) accounts and other retirement funds. Brokers would be barred from considering their own profit when guiding clients to financial products that generate fees and commissions.
"If your business model rests on bilking hard-working Americans out of their retirement money, then you shouldn't be in business," Obama said Monday, citing White House estimates that some fees can consume more than a quarter of retirement savings.
The administration argues that current incentives substantively harm millions of retirees. "The corrosive power of fine print, hidden fees and conflicted advice," said Labor Secretary Tom Perez on a conference call, "can eat away like a chronic illness at people's hard-earned retirement savings."
In a white paper released by Council of Economic Advisers this week, the administration estimates that "the aggregate annual cost of conflicted advice" amounts to $17 billion a year. Misaligned incentives are especially pernicious, the White House argues, when fund participants are led to roll their investments over into IRAs – a transaction that generates sizable commissions while delivering sometimes questionable benefits to investors.
The Securities Industry and Financial Markets Association, the industry trade group, disputes the White House numbers and contends that the fiduciary standard would hamstring brokers and constrain customer choice. The proposal "could ultimately raise the cost of saving and hurt all Americans trying to save for retirement," Sifma chief executive Kenneth Bentsen said in a statement. Bentsen is a former Democratic congressman from Texas and nephew of the late Sen. and Treasury Secretary Lloyd Bentsen.
Sifma points to existing standards on broker activities, enforced by the Securities and Exchange Commission and the Financial Industry Regulatory Authority. Currently, brokers must fulfill a "suitability" obligation, which compels them to adequately consider clients' needs and circumstances in steering them toward investments. Existing rules do not, however, require brokers to put their own bottom line behind clients' best interests.
Labor leaders and retiree groups have endorsed the rule and thrown their weight behind the White House. "The AFL-CIO welcomes President Obama's announcement," AFL-CIO president Richard Trumka wrote in a statement. "We have a way to go, however, before this rule is law, and Wall Street companies will make every attempt to keep it from becoming final."
This isn't the first time the Department of Labor has moved to enforce the fiduciary rule, using its authority under retirement savings law. In 2011, similar efforts fizzled amid concerted opposition from the financial industry. The proposal would again be subject to a lengthy review and finalization process, which could take months.
The nation's current investment rules were instituted nearly 40 years ago, when close to 70 percent of American retirement savings sat in traditional, defined-benefit pensions, which are covered by a strict fiduciary standard. Today, traditional pensions make up only 35 percent, and falling, of retirement investments.
The intervening decades have seen a steady shift toward defined-contribution plans, such as 401(k)s and IRAs. Now making up a majority of retirement assets, these plans are subject only to the more lax suitability standard.
"The outdated rules create an unfair playing field," said Jeff Zients, director of the White House National Economic Council, on the conference call. As a result, Zients argues, it becomes "harder for working and middle-class families to know who they can trust."
FOR FREE to continue reading
✔️ Unlock the full content of International Business Times UK for free
offer available for a limited time only
✔️ Easily manage your Newsletters subscriptions and save your favourite articles
✔️ No payment method required
Already have an account?
Log in
© Copyright IBTimes 2023. All rights reserved.