Occupy Jerusalem? Second Israeli Self-Immolates In Protest Against Social Injustice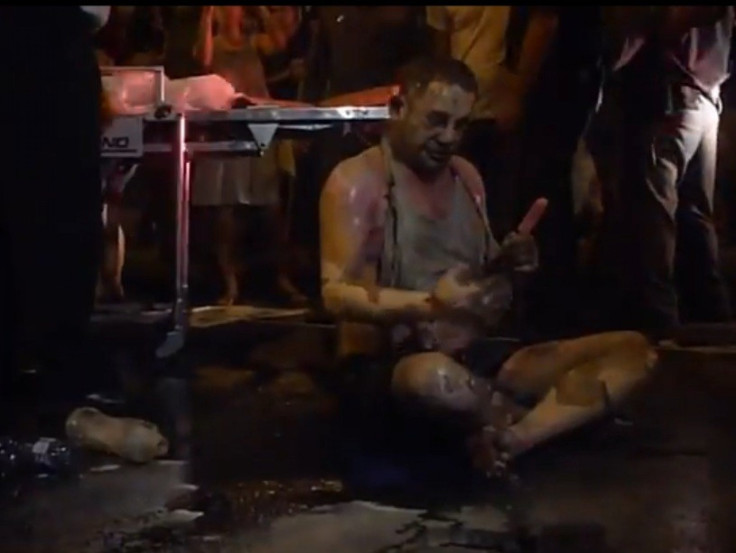 Israeli Akiva Mafa'i, 45, set himself on fire at a bus station outside of Tel Aviv on Sunday while waiting for a taxi to take him a clinic for disabled military veterans, where he regularly received treatment for a service injury.
Mafa'i, who is being treated for burns over 70 percent of his body, is the second Israeli to self-immolate in an apparent protest in a week. For the past year, Israel has been has embroiled in a social movement which believes the state is oppression the lower classes. According to reports, Mafa'i, who took part in demonstrations, was stuck in debt, unemployed and depended on his benefits from the Defense Ministry and the National Insurance Institute.
The debts are not the main thing, Mafa'i's brother Shlomo told Haaretz. The story is the way the authorities treated him -- the Defense Ministry and the welfare authorities. He is a disabled veteran. The army loves you under the ground but doesn't love you after you're injured ... We gave our lives to the state, and in the end they throw you out. The IDF disabled veterans feel like a burden on society; that's our frustration.
The Sunday prior to Mafa'i's protest, a man named Moshe Silman doused himself with gasoline during a protest organized by the J14 social justice movement. Silman, who was cast into poverty after his failure to repay a small loan to the government caused his small business to collapse, said in a letter left at the scene that the State of Israel stole from me and robbed me. It left me helpless.
Silman, who died from his wounds on Friday, became a rallying point for the social justice movement.
On Sunday, chants of "We're all Moshe Silman," resonated outside of Prime Minister Benjamin Netanyahu's office. But some seem to have taken the slogan more literally than others. Along with Mafa'i, six others have tried to self-immolate in the past week, including a 47-year-old resident of southern town of Netivot, who was stopped by police while trying to set himself on fire at city hall.
He was desperate, and, unfortunately, did what Silman did, Shlomo Mafa'i's said of his brother.
Despite the wave of self-immolation, protest leaders and opposition party officials, who are supporters of the J14 movement, are trying to prevent further Silman copy-cats. Labor chairwoman Shelly Yechimovich said on Sunday that taking one's own life is an extreme and awful act and it cannot be idealized, adding that suicide cannot be allowed to become a legitimate act of protest.
© Copyright IBTimes 2023. All rights reserved.