Oculus Connect Conference Rebranded To Facebook Connect
KEY POINTS
What was previously known as Oculus Connect is now Facebook Connect and the AR/VR conference will be held virtually on Sept. 16
Facebook is also changing the name of its internal AR/VR team to Facebook Reality Labs (or FRL)
The company explained that the Oculus Connect event has grown to include various AR/VR projects of Facebook over the years, hence the name change
Facebook's annual AR/VR conference will not be canceled on Sept. 16 and, like many events, will be held virtually. It will also be renamed from Oculus Connect to Facebook Connect.
In the wake of the global pandemic forcing virtually all public gatherings to be either canceled or postponed, Facebook has chosen to go the online route that many others have been going with its AR/VR conference, Engadget reports.
"Connect has grown to include so much more than Oculus, with research updates and product news from Spark AR to Facebook Horizon," said the company in a blog post. "Moving forward our annual AR/VR event will be called Facebook Connect to better reflect its broader scope."
By virtue of the event being completely virtual for the first time, Facebook Connect will now be free and open to the public.
Facebook is also changing the name of its internal AR/VR team to Facebook Reality Labs (or FRL). FRL was the name previously given to the company's research division, which in turn used to be known as Oculus Research. Chief Scientist Michael Abrash will still head that team that will now be known as FRL Research.
"Before today, we lacked a unified brand identity from which to tell the story of how we're building the future of VR and AR, With the Facebook Reality Labs name, we're making clear where these technologies are coming from," read a statement from Facebook.
For those concerned that Facebook may be doing away with the Oculus name, Facebook clarified that it is not doing so. Facebook still plans on making Oculus-branded VR headsets and Oculus is still at the heart of Facebook's VR efforts. The company explained that the Oculus Connect event has grown to include various AR/VR projects of Facebook over the years, hence the name change.
Just last week, it was reported that future Oculus VR headsets will require login via Facebook accounts in order to unlock their social features. That received fan backlash from the Oculus fan community and this rebranding to Facebook Connect might not be what people want.
Oculus was founded in 2012 but was acquired for $2.3 billion in cash and stock by Facebook two years later.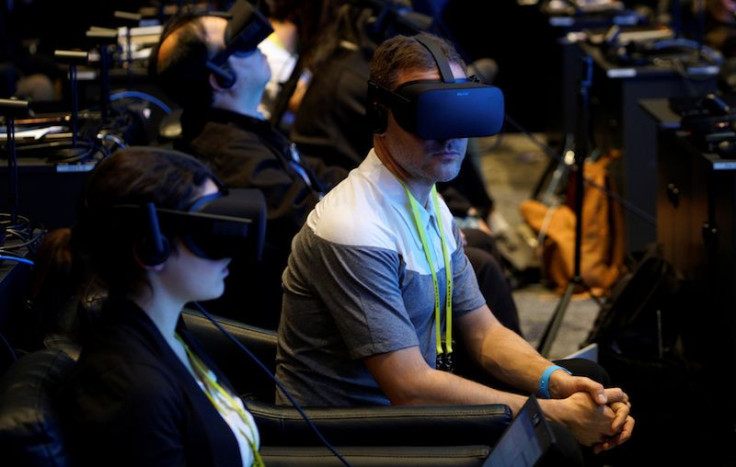 © Copyright IBTimes 2023. All rights reserved.