Ohio Attorney General: "This Was A Pre-Planned Execution Of Eight Individuals"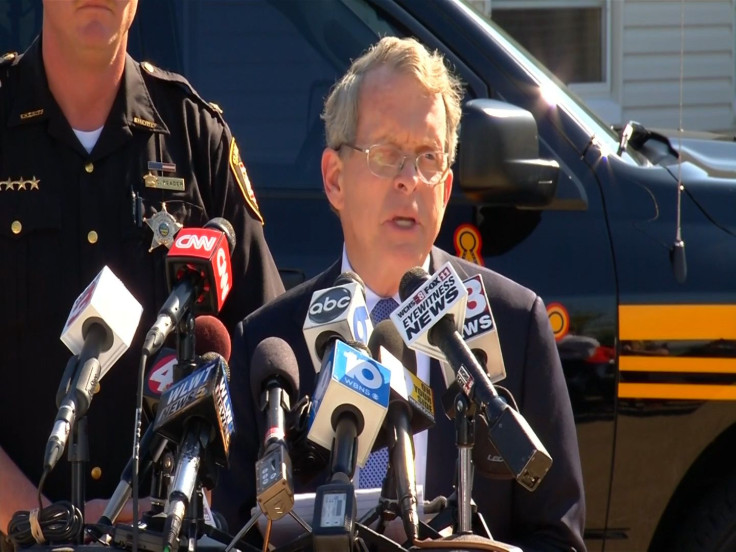 A manhunt for a suspect or suspects in the execution-style killings of eight family members in south-central Ohio entered its second full day on Sunday, with authorities providing no fresh information about the murders or the investigation.
The victims, all members of the Rhoden family in Pike County, Ohio, were discovered in four separate homes on Friday. They ranged in age from 16 to 44.
A newborn infant, a 6-month-old and a 3-year-old all survived the shootings. Local media reported that the mother of the newborn was in bed with her baby when she was shot.
"I have a team from ODRC (Ohio Department of Rehabilitation and Correction) to start that we're going to the scenes they are going to go to the wooded areas of each and every one of these scenes. There's 38 members to make sure that there is absolutely nothing that was missed or nothing of evidentiary value in the woods," said Charles Reader, Pike County Sheriff's Office.
Investigators have not publicly identified a possible motive in the massacre. It was not clear whether authorities believe the shootings were carried out by one or multiple people.
"This was a pre-planned execution of eight individuals. It was a sophisticated operation. And those who carried it out were trying to do everything that they could do to hinder the investigation and their prosecution," said Mike DeWine, Ohio Attorney General.
A local restaurateur, Jeff Ruby, offered a $25,000 reward for any information that leads to the arrest and conviction of the person or persons responsible.
Officials said on Saturday that autopsies would be performed by the end of the weekend on the eight victims. They were identified as Hannah Gilley, 20; Christopher Rhoden Sr, 40; Christopher Rhoden Jr, 16; Clarence "Frankie" Rhoden, 20; Dana Rhoden, 37; Gary Rhoden, 38; Hanna Rhoden, 19; and Kenneth Rhoden, 44.
© Copyright IBTimes 2023. All rights reserved.