Ohio Bar Shooting: Igmidio Mista Arrested In Triple Homicide That Left Off-Duty Officer Jose Andy Chavez Dead [PHOTO]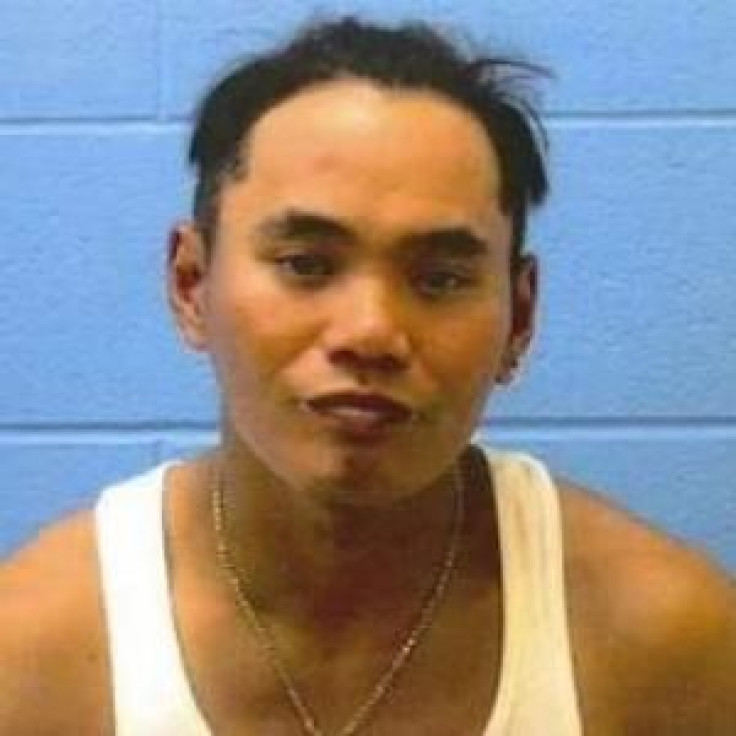 Igmidio Mista was arrested Monday and held without bond for allegedly killing off-duty police officer Jose Andy Chavez and two others during a shooting early Sunday morning at an Ohio bar.
Mista, 33, was charged with first-degree murder in the killings of Chavez, 26; Ramiro Sanchez, 28; and Daniel Ramirez, 25 at the Last Call Bar in Fremont, Ohio, Reuters reported. Mista, a citizen of the Philippines, may have been in the country illegally and federal authorities are investigating that possibility, Fremont Police Chief Tim Wiersma said in a statement sent to the news wire service.
Chavez was at the bar celebrating his birthday with friends when an argument ensued and Mista punched his wife, the slain officer's relatives told the Sandusky Register.
"Some guy said, 'Hey, I heard you're talking crap about me'," Manuel Chavez, an uncle to Andy Chavez and Ramirez's wife, told the paper. He said Chavez' wife told the suspect to go away, but he slapped her instead.
"When that happened, all hell broke loose—my nephews jumped on this guy," Manuel Chavez said.
A fourth man, Ramiro Arreola, 27, was injured in the Ohio bar shooting after being struck with a bullet in the right shoulder.
"I'm lucky," Arreola, who is Andy Chavez' brother-in-law, told the Fremont News-Messenger. "That was a terrible night."
Arreola also described the argument that preceded the shooting.
"One of the guys was hitting on my sister," he said. "Just being creepy. My brother-in-law said, 'Hey man, that's my wife. Back off. Just relax.'"
The man then opened fire.
"I don't think he had a target. He was just shooting at whoever," Arreola said of the suspect.
Mista was arraigned Monday and held without bond. He is being held in the Sandusky County Jail until his preliminary hearing, which is scheduled for 10 a.m. March 20 in Fremont Municipal Court, the News-Messenger reported.
Although a suspect was apprehended, authorities have not been able to locate the gun used in the Ohio bar shooting.
"We need to get that off the street," Wiersma said of the firearm. "That's our biggest priority right now. I would hate for a child or someone to pick it up and something bad to happen."
Wiersma said he was shocked by the triple homicide.
The police chief said he feels "just sadness for the whole family and everybody in Fremont. This doesn't happen in Fremont...it's just sad, and we're doing the best that we can, that's all of our effort today," he said.
Anyone with information on the case was urged to call the Fremont Police Department at 419-332-6464.
© Copyright IBTimes 2023. All rights reserved.