Ohio Freezing Facility Failure Damaged Far More Eggs, Embryos Than Thought: Report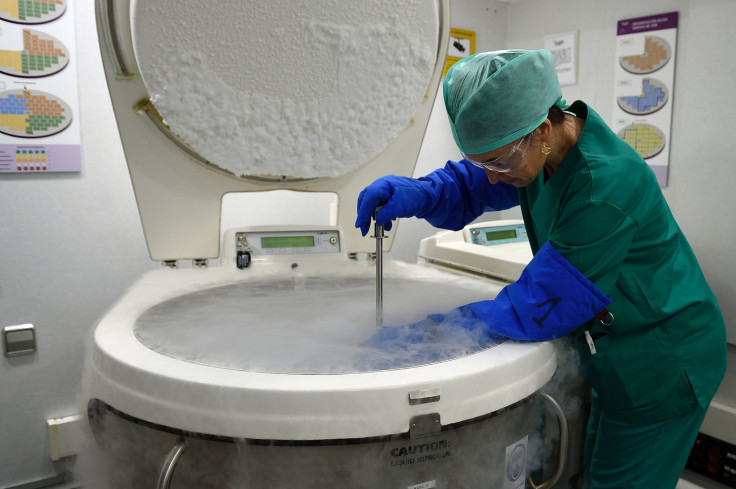 A fertility clinic outside Cleveland, Ohio, on Tuesday admitted that the temperature fluctuations and failure of the freezer system at the facility on March 3 turned out to be far worse than they predicted.
The clinic admitted that human error may be partly to blame for it. According to a report in CBS News, 1,000 patients of the clinic lost 4,000 eggs and embryos.
In a letter released by the University Hospitals for the patients, it said, "The remote alarm system on the tank, designated to alert a UH employee to changes like temperature swings, was off."
Hospitals officials have not yet determined who was responsible for turning the alarm off or for how long it was disabled. The officials admitted that the tank needed some anticipatory maintenance as some of the eggs that were stored in the facility were there since the 1980s, the report said.
Chairman of the department of obstetrics and gynecology at University Hospitals, James Liu, confirmed that the investigation into the matter is still ongoing and said they still are not sure if the embryos were destroyed because of a mechanical or human error.
"Right now we do not know whether it's mechanical or human or [a] combination," he said.
However, Liu also said he highly doubts that anyone intentionally disabled the alarm systems.
"Because it is a computer, we think it's unlikely that there was any kind of external force that was working to hack the computer or anything like that. We think it's unlikely," Liu added.
A couple, Christina Ellis and her husband Marc, had two embryos remaining at the hospital after Ellis gave birth to their daughter and the couple was hoping to use them to have another child. Now both Ellis and her husband are suing University Hospitals, claiming negligence and breach of contract.
"There's nothing financially that I can gain. You can't put a price tag on embryos or an egg. I'm hoping that there are some changes that this never happens again for any future families and no one has to go through what we are going through," she said.
Meanwhile, reports say that the hospital was offering free in vitro fertilization (IVF) cycles and counseling to families.
At the time of the incident, Sean Tipton, chief policy officer at the American Society for Reproductive Medicine (ARSM) had reportedly said, "Our hearts go out to the patients who have suffered this loss. We will work with our member clinics to help them take any steps needed to ensure such an event never happens again."
What is egg freezing?
According to the UCLA Department of Obstetrics and Gynecology in Los Angeles, egg freezing is a process in which a woman's eggs are extracted, frozen and then stored as a way to preserve the fertility in women of reproductive age.
The cryogenic facilities where these eggs get stored are usually monitored with video surveillance as well as alarm systems.
The egg freezing process, which is also known as oocyte cryopreservation, has gradually become quite popular and cheaper for young women.
© Copyright IBTimes 2023. All rights reserved.