Ohio Pastor, Family Accused Of Assaulting And Robbing Teacher
An Ohio church pastor, his wife and teenage daughter, who were accused of an armed robbery of a Sunday school teacher over the weekend, are facing felony charges for the incident, reports said Monday.
Anthony Morris, a 49-year-old pastor at Toledo's St. Paul African Methodist Episcopal Zion Church, his wife, Zelda Morris, 46, and their 19-year-old daughter, Kamali Morris, were accused of ambushing and robbing Nickema Turner. They are each facing a first-degree felony charge of aggravated robbery with a deadly weapon.
Turner, 39, told the police she and her daughter were seated at the St. Paul's AME Zion Church for Sunday service, when Kamali allegedly grabbed her by the hair from behind.
Zelda allegedly punched Turner in the face, and dumped items out of her purse to steal, including a stun gun, prescription bottles, and an iPhone, police said.
When Turner tried to free herself, Anthony allegedly pushed her down to the ground, pulled out a handgun and pointed it at her, threatening to kill the woman, and said "B----, I"ll kill you."
In a 911 call, Turner reportedly recounted the attack, and accused Anthony of pulling a gun on her and threatening her life.
"The pastor came in with his wife and daughter," alleged victim Nickema Turner said in a 911 audio. "He pulled a gun out on me. … She stole my phone. She threw it. It's broken."
Turner's phone has since been recovered by authorities, according to the Toledo Blade.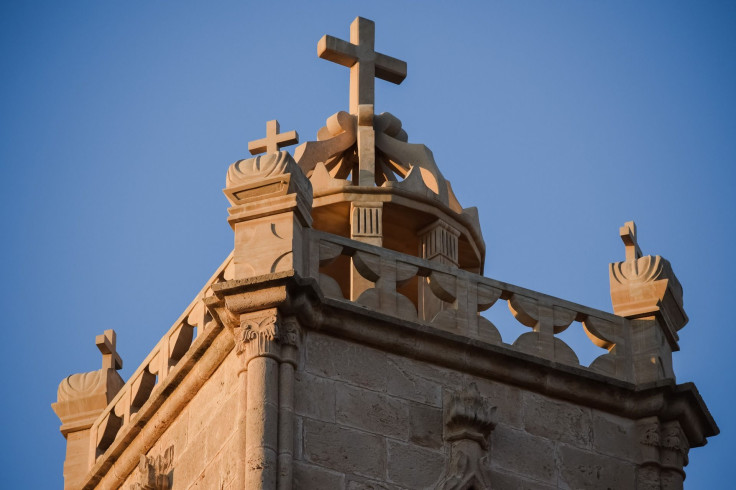 According to a police report, Zelda allegedly told Turner's daughter: "You wanna know why this happened? It happened because your mom slept with my husband."
The Morris family, who reside in the 3000 block of Evergreen Road, fled the scene after the alleged attack. Anthony and Zelda were arrested for aggravated robbery with a deadly weapon, which is a first-degree felony. Their daughter faces the same charges, but was yet to be apprehended, according to reports.
Turner was treated for her injuries at the church itself by Toledo Fire and Rescue crews. Turner and other independent witnesses verified the information to the police.
Similar incidents of robbery have taken place in churches earlier.
In March 2017, a pastor in Dallas, Texas, was accused of stealing from an Old East Dallas church and faced felony charges. A grand jury indicted Munger Avenue Baptist Church Pastor Wade Davis for felony theft and was dealing with more than just criminal charges. There was also a civil suit filed against the pastor.
Defense attorneys for the pastor, however, argued the accusations were false and there were other motives behind the allegations, which they did not specify then.
In another incident in October 2015, a pastor in Missouri was charged for stealing from his own congregation. Police said the pastor, Ralph Sawyer, used the church's ATM card at a bank in order to steal almost tens of thousands of dollars from the church's savings account.
© Copyright IBTimes 2023. All rights reserved.
FOLLOW MORE IBT NEWS ON THE BELOW CHANNELS