Ohio State University Professor Illegally Used US Grant Funds To Develop Scientific Expertise For China, Charged
KEY POINTS
Song Guo Zheng used the United States grant funds of approximately $4.1 million to help develop scientific expertise for China
He was arrested from Alaska as he was getting ready to board a charter flight to China
Charged with one count of fraud or bribery concerning programs receiving federal funds
A researcher was charged Thursday, July 9, with illegally using the United States grant funds of approximately $4.1 million to help develop scientific expertise for China in the areas of rheumatology and immunology.
According to a press release from the Department of Justice, the professor, 57-year-old Song Guo Zheng, who was employed at Ohio State University, was taken into custody May 22 from Alaska as he was getting ready to board a charter flight to China.
"We allege that Zheng was preparing to flee the country after he learned that his employer had begun an administrative process into whether or not he was complying with rules governing taxpayer-funded grants," David M. DeVillers, U.S. Attorney for the Southern District of Ohio, said in the press release.
Investigation revealed that, since 2013, the researcher "has been participating in a Chinese Talent Plan, a program established by the Chinese government to recruit individuals with knowledge or access to foreign technology intellectual property. Since then, Zheng has used research conducted in the U.S. to benefit the People's Republic of China. Zheng allegedly failed to disclose conflicts of interest or his foreign commitments to his U.S. employers or to the NIH," the press release stated.
The accused appeared in court Thursday and was charged with one count of fraud or bribery concerning programs receiving federal funds. He could face up to ten years in prison if found guilty. He was being held in jail without bond.
Speaking about the case, Assistant Attorney General for National Security John C. Demers, said, "Yet again, we are faced with a professor at a U.S. University, who is a member of a Chinese Talent Plan, allegedly and deliberately failing to disclose his relationship with a Chinese university and receipt of funds from the Chinese Government in order to obtain millions of dollars in U.S. grant money designed to benefit the health and well-being of the people of the United States — not to be hijacked to supplement the research goals of the Chinese Communist Party. This case, like too many others, should serve as a reminder that the United States Government takes seriously the obligation of truthfulness and transparency on grant applications, and those who violate the law to benefit China or any other foreign nation will be held accountable."
Alan Kohler, Jr, Assistant Director of the FBI's Counterintelligence Division, said in the press release that the incident highlights an example of "a Chinese Talent Plan member allegedly using U.S. taxpayer funds for the benefit of the Chinese government."
Investigation into the case was ongoing.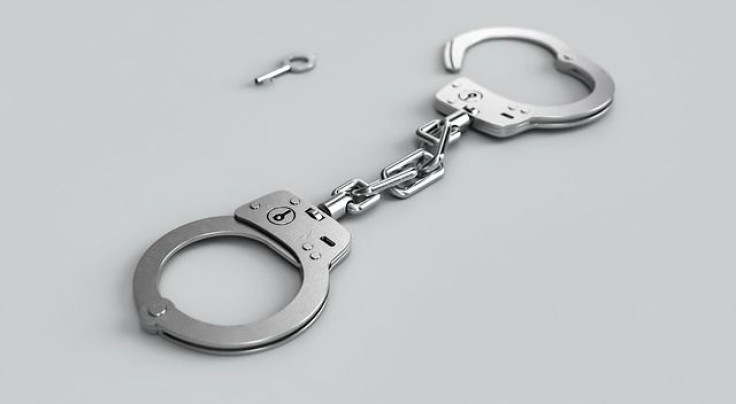 © Copyright IBTimes 2023. All rights reserved.