Ohio Woman Burns Down House While Trying To Kill Bed Bugs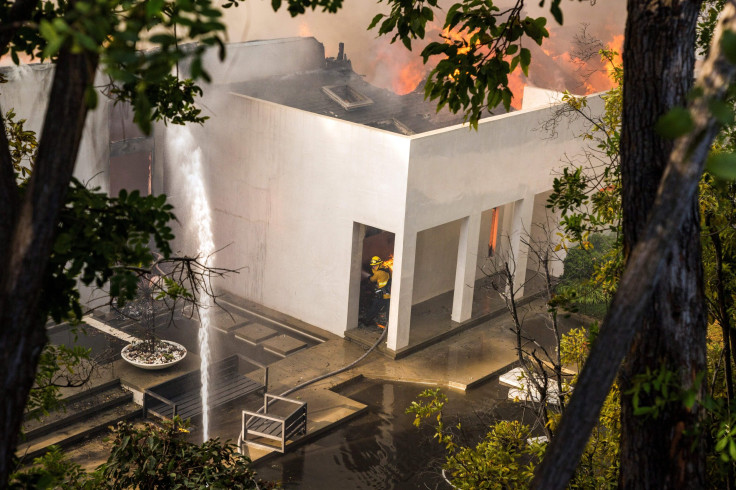 A woman trying to kill bed bugs accidentally set a multi-family home on fire in Avondale in Cincinnati, Ohio, late Friday, Cincinnati fire officials said.
Three people were injured and taken to a hospital and 10 people were left homeless and displaced from the residence on Hutchins Avenue, District 3 Fire Chief Randy Freel said.
The fire caused a damage estimated to be $250,000.
Flames were said to have broken out at about midnight on Friday when a woman in the first-floor unit of the building tried to kill bed bugs with rubbing alcohol that reportedly ignited near an open flame — either a candle or burning incense — the fire chief said. The fire was said to have severely damaged the five-unit building.
Fire officials said they saw the fire shooting from the first floor when they arrived at the scene at about midnight.
Firefighters also helped walk an elderly woman out of the building, who was unable to see through the smoke, Freel said.
Three adults had to be treated for excessive smoke inhalation and went to a nearby hospital for treatment, he said. They are expected to recover and were not said to have life-threatening injuries.
In all, seven adults and three teenagers were said to have been displaced from the five-unit multi-family home in the Avondale neighborhood, according to CBS News.
The American Red Cross is helping the displaced with temporary lodging, clothing and meals.
"When I got here the whole house was on fire," said Kamaron Lyshe, one of the residents of the building.
Lyshe said he rushed home from work when someone called to alert him about the incident and shot a Facebook Live video as fire started to tear through the building and eventually shot through the roof.
Lyshe said he was in shock on Saturday morning as he stood looking at what was left of the building after the fire.
"I'm kind of dealing with it now. I'll start from scratch," Lyshe said. "It's like a dream....everything is burnt. I'll start fresh. It's all we can do now."
A GoFundMe has been set up to help with the costs relating to the fire at the building.
Fire officials said they have a word of advice for anyone wanting to get rid of persistent pests from their houses:
"Get a professional," Freel said.
This was the second major residential fire in two weeks set by someone trying to kill bed bugs that has caused extensive damage, according to the Cincinnati Fire Department, Fox News affiliate WXIX-TV reported.
Last month, a 13-year-old boy also trying to kill a bed bug sparked an apartment building fire which led to the displacement of eight people and caused $300,000 in damage in Cincinnati, Ohio, Fox News reported. The fire reportedly began when the teen lit a match after dousing a bed bug with alcohol. The fire then spread to six other apartments.
Similarly in July, a Kansas woman attempted to kill a bug with a lighter but accidentally burned down her apartment. The Topeka Fire Department officials estimated $140,000 in damage had occurred due to the fire, Topeka Capital-Journal reported.
© Copyright IBTimes 2023. All rights reserved.