Oil Markets: US Crude Price Drops Below $27 A Barrel, Lowest Since September 2003, On Oversupply Fears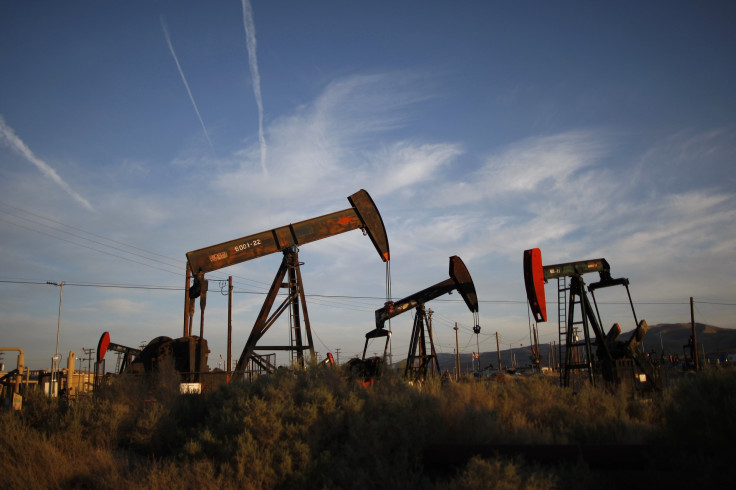 U.S. oil prices crashed to below $27 on Wednesday for the first time since September 2003, caught in a broad slump across world financial markets with traders also fearful that the crude supply glut could last longer. The slide of more than 25 percent in oil prices so far this year has piled more pain on oil drillers and producing nations alike, yet they continue to pump more oil into an oversupplied market.
A Venezuelan request for an emergency OPEC meeting to discuss steps to prop up prices did not stem declines. Other delegates dismissed the idea, and previous requests from Caracas have led nowhere.
"You need the low price to slow down shale much faster," said Bjarne Schieldrop, chief commodities analyst with SEB in Oslo. He added that a "very broad-based sell-off across assets and across the world" amplified pressure on oil prices.
WTI Crude Oil Spot Price | FindTheData
U.S. crude for February deliver, which expires at the end of the day, fell $1.45 to $27.01 per barrel, a 5.1 percent loss, by 11:20 a.m. EST (16:20 GMT). It hit a low of $26.85.
Brent futures for March delivery fell $1.16 to $27.60 a barrel, a 4 percent loss. The spread between the two benchmarks narrowed to 61 cents.
World equities sank to their lowest level since 2013, and the index's fall so far in January is already 9.9 percent, the biggest drop since 2009.
While the International Monetary Fund's chief economist warned that financial markets seemed to be over reacting to falling oil prices and the risk of a downturn in China, demand concerns compounded an already bearish energy market.
The International Energy Agency warned that the world could "drown in oversupply" of oil in 2016, with Iran's exports adding to the excess.
The selloff triggered a further round of heavy selling among the biggest U.S. shale drillers, with Continental Resources down nearly 15 percent and Whiting Petroleum down 12 percent as investors feared much of the sector would struggle to withstand a prolonged period below $30.
"Today, the oil industry is near a survival line," Lukoil's chief executive Vagit Alekperov said. "Unfortunately we are cutting drilling."
© Copyright IBTimes 2023. All rights reserved.